Latest News on David Driver
Stage Credits
  [Broadway]
Broadway Transfer, 1996
Performer (Swing)
Mark Cohen (Understudy)
Roger Davis (Understudy)
Stage
Performances
  [Broadway]
Broadway Transfer, 1996
Performer (Swing)
Mark Cohen (Understudy)
Roger Davis (Understudy)
David Driver News
CAP UCLA Presents The Premiere Of Heidi Rodewald's A LIFESAVING MANUAL, May 7
by A.A. Cristi - Mar 24, 2022
UCLA's Center for the Art of Performance presents the premiere of Heidi Rodewald's A Lifesaving Manual on Saturday, May 7 at 6 p.m. PT. A Lifesaving Manual is a multimedia presentation that will be available for free on the CAP UCLA Online channel.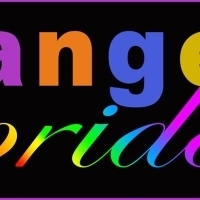 PANGEA PRIDE Adds New Shows To Three-Week Fest
by A.A. Cristi - Jun 14, 2019
The Downtown supper club Pangea celebrates fifty years of Pride in an excitingly decadent and stylish performance festival, "Pangea Pride," which began on Monday June 10 and runs to Sunday June 30. 

BWW Previews: THE GOOD SWIMMER World Premiere at BAM Fishman Space
by Cindy Sibilsky - Nov 25, 2018
The saying, 'Good things come to those who wait,' could certainly be applied to the world premiere of The Good Swimmer playing at BAM's Fishman Space as part of the Next Wave festival from November 28th-December 1st. Defined as a pop requiem for the youth of the Vietnam War, this collaboration between Heidi Rodewald (music) and Donna Di Novelli (lyrics) directed by Kevin Newbury has been the better part of a decade in the making since the two women began working on the piece at a Eugene O'Neill Theater Center residency and left with three songs based on text from out-of-print lifesaving manuals that would become the foundation of The Good Swimmer -- the title song, 'Red Cross' and 'Double Drowning'.

Heidi Rodewald And Donna Di Novelli's THE GOOD SWIMMER Receives World Premiere At BAM
by A.A. Cristi - Oct 16, 2018
Composer Heidi Rodewald, known for her collaborations with Stew on Passing Strange and The Total Bent, strikes out on her own in The Good Swimmer, a "pop requiem" that addresses issues of war, heroism, sacrifice, loss, and idealism. The moody, multi-layered song-cycle for guitar, bass, piano, trumpet, woodwinds, strings, drums, and vocals is performed by a nine-piece band led by singer David Driver. Set in the early days of the Vietnam War among a group of lifeguards, Donna Di Novelli's lyrics are a radical recontextualization of found texts, including a defunct lifesaving manual. A cast of young singers in their teens and early 20s at the start of their professional careers-Jeremy Weiss, Sophia Byrd, Naseer Sleets, Joey LaPlante, Luke Bob Robinson, Papa Holt, and Kennedy Kanagawa-vividly conveys the sense of young people being thrust into a historical moment they have no control of. Their shattering experience brings the audience to a galvanizing realization: we truly honor our fallen soldiers only when we defy the political drumbeat of a senseless war.  
Full Line-Up Announced For 14th Annual LOVE BITES: BEST DUETS EVER! at Joe's Pub
by A.A. Cristi - Jan 26, 2018
In partnership with Cathyland Productions, Joe's Pub at The Public Theater have announced their full line-up for a special post-Valentine's edition of the 14?t?h annual LOVE BITES: BEST DUETS EVER! show on February 20, 2018.
Bridget Everett, Kyle Riabko, Alan Alda and More Coming Up This Month at Joe's Pub
by BWW News Desk - Feb 7, 2017
Everyone needs a little love. Good thing Joe's Pub has got a ton of it going on in the next couple of weeks. This weekend - Cathy Cervenka and Corn Mo host their annual Valentine's Day duet bonanza - Love Bites - on the 12th. Afterward, Xavier is back with his Ladies of Soul tribute, featuring Martha Redbone, Bright Light Bright Light, Anastacia McCleskey (of Waitress The Musical on Broadway), Toshi Reagon, Justin Johnston and Abena Koomson!
David Driver Frequently Asked Questions
How many Broadway shows has David Driver been in?
David Driver has appeared on Broadway in 1 shows.
How many West End shows has David Driver been in?
David Driver has not appeared in the West End