Latest News on Claudia Perles
Claudia Perles News
Ancram Opera House Presents INVASION!, August 5-21
by A.A. Cristi - Jul 28, 2022
​​​​​​​Ancram Opera House presents INVASION! a satirical comedy by Jonas Hassen Khemiri, translated by Rachel Willson-Broyles, and directed by Jeffrey Mousseau. All performances take place at AOH August 5 - 21, Thursdays, Fridays and Saturdays at 8 pm, and Sundays at 3 pm.
AN ILIAD Staged At Shakespeare & Company June 3 Through July 3
by A.A. Cristi - Jun 1, 2022
Shakespeare & Company will stage An Iliad by Lisa Peterson and Denis O'Hare June 3 through July 3 at the Tina Packer Playhouse, directed by Jeffrey Mousseau and featuring MaConnia Chesser as The Poet.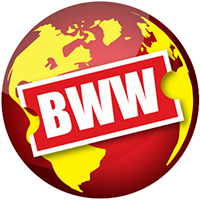 Shakespeare & Company Celebrates With Virtual Gala
by A.A. Cristi - Nov 18, 2020
Shakespeare & Company celebrates community on December 5th with New Horizons, a Virtual Gala.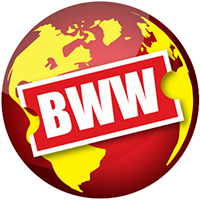 Shakespeare & Company Welcomes Property Proposals
by Stephi Wild - Sep 10, 2019
Shakespeare & Company is pleased to announce an initiative to invite qualified entities, including real estate or other business and property development firms and non-profits, to propose ideas to further develop the Company's campus 33-acre property in Lenox. For more than four decades, Shakespeare & Company has been one of the premiere cultural attractions of Berkshire County, and a globally recognized landmark for theatrical performance, arts education, and professional training. This new project represents a unique opportunity to collaborate directly with the Company.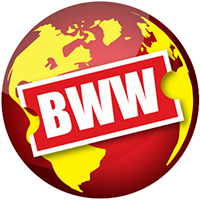 Shakespeare & Company Announces 2019 Season Gala
by A.A. Cristi - Jun 4, 2019
Shakespeare & Company celebrates its 42nd Season, Saturday, June 29th with its annual summer Gala. This year, Artistic Director Allyn Burrows has invited Academy Award-winning filmmaker and visual effects pioneer, Douglas Trumbull (2001: A Space Odyssey, Blade Runner, Star Trek: The Motion Picture), to share with us his vision and invention of cutting edge film technology through Hamlet scenes. The Company is proud to honor Douglas and Julia Trumbull for their innovation and artistry with this event. The night's program will be enhanced through performances by renowned cellist Yehuda Hanani (Close Encounters with Music) and Shakespeare & Company actors.
Shakespeare & Company Presents HIR By Taylor Mac
by Julie Musbach - Aug 28, 2018
Shakespeare & Company presents Obie Award-winning playwright Taylor Mac's dark comedy HIR, directed by Alice Reagan, and featuring long-time Company veterans John Hadden and Elizabeth Aspenlieder. Performances run in the Elayne P. Bernstein Theatre September 13 - October 7.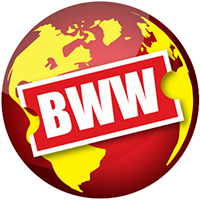 Shakespeare & Company Holds 2018 Season Gala
by Stephi Wild - Jul 5, 2018
Honoring Trustee Michael A. Miller for his twenty-five years of service, Shakespeare & Company held its 2018 Season Gala on Saturday, June 30th. The sold-out benefit, co-chaired by Rhea Werner and Suzanne Werner, was the most successful in Company history, raising more than $400,000 for Training, Education, and Performance programs.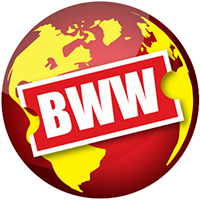 Shakespeare & Company Announces Their Annual Gala
by Julie Musbach - Jun 5, 2018
Shakespeare & Company celebrates its 41st Season, Saturday, June 30th with its annual Gala. This year's event will honor Trustee Michael A. Miller for his twenty-five years of dedication to the Company. The very special evening will feature a one-night-only performance blending music and theatre from Silkroad Ensemble and Shakespeare & Company's venerated performers.

Photo Coverage: THIS Celebrates Opening Night at Barrington Stage Company
by Stephen Sorokoff - Aug 7, 2017
'THIS' a play by Melissa James Gibson (House of Cards) opened on the St. Germain Stage of Barrington Stage Company last night and had most of the first night audience telling there friends 'don't miss THIS', after leaving the theatre.  Broadwayworld was there for the opening night celebration.  When great ideas, words, and acting are heard in a theatre THIS is what happens. 'THIS' runs thru August 27th.  Already Berkshire theatre lovers are also saying 'don't miss this' about Barrington Stage Companies production of COMPANY starring Aaron Tviet on the Boyd-Quinson Mainstage August 10-Sept 2...Opening night is August 13.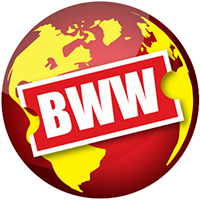 Jacob's Pillow Celebrates Opening of Perles Family Studio, 8/18
by A.A. Cristi - Aug 1, 2017
Jacob's Pillow Dance will celebrate the opening of the Perles Family Studio at an official ribbon cutting ceremony on August 18, 2017. The Pillow's 85th Anniversary Festival Finale, on August 26, will be the first event in the brand new space, which marks the first major on-site construction project at the Pillow since 1992. The $5.5 million building was designed by award-winning Flansburgh Architects of Boston, MA and constructed by Allegrone Companies of Pittsfield, MA. The Perles Family Studio is an integral part of the Pillow's five-year strategic plan, Vision '22, which launches the Pillow as a year-round campus for programs, research, and development with initiatives made possible through a deep commitment to The School at Jacob's Pillow, artist residencies, community engagement, and educational programs.