Latest News on Christopher Walsh
Stage Credits
  [Broadway]
1969
Ensemble
Christopher Walsh News
CINDERELLA and More Announced for Muskegon Civic Theatre Season 38
by A.A. Cristi - May 25, 2022
It's a season of possibilities at Muskegon Civic Theatre! It's a season of possibilities at Muskegon Civic Theatre!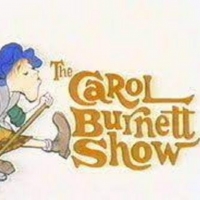 BWW Review: THE CAROL BURNETT SHOW at Gettysburg Community Theatre
by Andrea Stephenson - Aug 8, 2021
There is something for everyone in this series of sketches from The Carol Burnett Show. While it will take older audiences on a nostalgic journey, younger audiences will enjoy the rapid-fire comedy. A show for audiences who enjoy sketch comedy, improv, and shows like Saturday Night Live, The Carol Burnett Show at Gettysburg Community Theatre will tickle the funny bone and give everyone a much-needed laugh.

Photo Flash: Lifeline Theatre Presents THE MAN WHO WAS THURSDAY
by A.A. Cristi - Feb 25, 2019
Lifeline Theatre ensemble member Christopher Walsh (Gogol/Tuesday); with guest artists Allison Cain (Sunday), Eduardo Xavier Curley-Carrillo (Gabriel Syme), Jen Ellison (Dr. Bull/Saturday), Linsey Falls (Professor de Worms/Friday), Sonia Goldberg (Familiar #2), Cory Hardin (Lucian Gregory), Marsha Harman (The Secretary/Monday), Oly Oxinfry (Familiar #1), Corbette Pasko (The Marquis de St. Eustache/Wednesday). With understudies David Gordezky and Sarah Scanlon.
Lifeline Theatre Presents THE MAN WHO WAS THURSDAY
by Julie Musbach - Jan 3, 2019
Lifeline Theatre presents The Man Who Was Thursday, adapted by Lifeline Theatre ensemble member Bilal Dardai and directed by Jess Hutchinson. Dardai and Hutchinson return to this 1908 satire after having first mounted it at New Leaf Theatre, where Hutchinson was the Artistic Director, in 2009 (Non-Equity Jeff nomination: New Adaptation) to re-explore this absurdist tale of identity and intrigue for a new decade.
Park Square Theatre Presents BASKERVILLE
by Julie Musbach - May 2, 2018
Park Square Theatre cherishes its summertime tradition of cozying up audiences with a good mystery. This year's edition for the company's 43rd season - Ken Ludwig's BASKERVILLE: A SHERLOCK HOLMES MYSTERY - offers a fresh take for Holmes devotees AND a special invitation for those who've never spent an evening with the iconic sleuth. McKenna Kelly-Eiding (closing a spectacular run in THE WOLVES at The Jungle) stars as Sherlock Holmes and Sara Richardson* (last seen at Park Square in THE LIAR) as Dr. Watson.
Brenda Barrie & Blake Montgomery Join House Theatre of Chicago's THE CROWNLESS KING; Full Cast Announced
by Tyler Peterson - Jul 25, 2013
The House Theatre of Chicago launches its 12th Season with a fantasy action-adventure on the high seas. This second installment of the trilogy began last fall with The Iron Stag King and comes from Artistic Director Nathan Allen and collaborator and Company Member Chris Mathews. The Crownless King begins performances August 30, 2013 at The Chopin Theatre (1543 W Division St.) Today, it was announced that Brenda Barrie and Blake Montgomery have joined the cast from the previous installments.
Christopher Walsh Frequently Asked Questions
How many Broadway shows has Christopher Walsh been in?
Christopher Walsh has appeared on Broadway in 1 shows.
How many West End shows has Christopher Walsh been in?
Christopher Walsh has not appeared in the West End