Latest News on Christine Johnson
Stage Credits
  [Broadway]
Return Engagement [Broadway], 1949
Nettie Fowler
  [Broadway]
Original Broadway Production, 1945
Nettie Fowler
  [Broadway]
1938
Housekeeper
Stage
Performances
  [Broadway]
Return Engagement [Broadway], 1949
Nettie Fowler
  [Broadway]
Original Broadway Production, 1945
Nettie Fowler
  [Broadway]
1938
Housekeeper
Christine Johnson News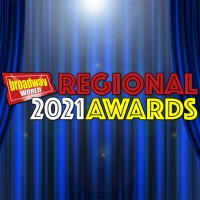 Last Chance To Vote For The BroadwayWorld Central Pennsylvania Awards; Dutch Apple Dinner Theatre's ON YOUR FEET Leads Best Musical!
by BWW Staff - Dec 27, 2021
This is the last chance to vote for the 2021 BroadwayWorld Central Pennsylvania Awards! The 2021 Regional Awards honor productions which had their first performance between October 1, 2020 through September 30, 2021.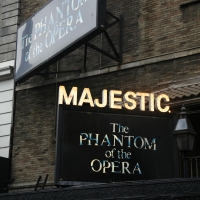 Theater Stories: THE PHANTOM OF THE OPERA, CAROUSEL, SOUTH PACIFIC and More About The Majestic Theatre!
by Chloe Rabinowitz - Mar 7, 2021
Today's Theater Stories features the Majestic Theatre! Learn about some of the best-known shows to grace the stage of the Majestic Theatre, including Carousel, South Pacific, Camelot, Phantom of the Opera, and many more!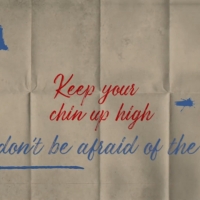 VIDEO: New Lyric Video Released for 'You'll Never Walk Alone', Honoring 65th Anniversary of CAROUSEL
by Chloe Rabinowitz - Feb 16, 2021
Today Concord Theatricals launched a brand new lyric video in honor of the 65th anniversary of the 1956 film Rodgers & Hammerstein's Carousel, featuring the musical's most enduring and uplifting anthem, "You'll Never Walk Alone".
Jenny Wiley Music Theatre To Celebrate Alumni Reunion
by Julie Musbach - Jul 6, 2018
The Jenny Wiley Alumni Association and Jenny Wiley Theatre is hosting an Alumni Reunion of the Jenny Wiley Theater in Prestonsburg, KY.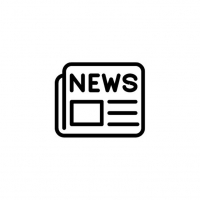 BWW CLOSE UP: CAROUSEL
by Jose German Martinez Paneque - Jun 1, 2018
June is busting all over, y en menos de dos meses podremos disfrutar en Barcelonade la version concierto de CAROUSEL, que se representara en el Festival Grec los dias 28 y29 de juliodirigida por Daniel Anglescon direccion musical de Xavier Torrasy coreografia de Óscar Reyes.
St John's Feast of Music 2017 Presents Three Summer Evening Concerts
by BWW News Desk - Feb 7, 2017
St. John's Feast of Music 2017 presents three glorious concerts on beautiful summer evenings in the delightful surroundings of St John's Church, Halifax Street, Adelaide. Tickets are $40 per person per concert; wine and bruchetta, served in the garden, are complimentary. 
Students from Main Street Theater's Education Department to Stage THE SEUSSIFICATION OF ROMEO AND JULIET, 10/25-27
by Tyler Peterson - Oct 10, 2013
Seuss + Shakespeare = FUN! Ten students from Main Street Theater's Education Department jump into the silly world of Dr. Seuss combined with William Shakespeare in The Seussification of Romeo and Juliet, written by Peter Bloedel. The key elements of Shakespeare's great love story are all there - but there's a much happier ending and the swordfights are balloon-filled - not blood-filled! There are 3 public performances: Friday and Saturday, October 25 and 26, at 7:30pm, and Sunday, October 27 at 3:30pm. Performances are at Main Street Theater - Chelsea Market, located at 4617 Montrose Boulevard. For tickets, call 713-524-6706 or log on to mainstreettheater.com. All tickets are $5.00.
Christine Johnson Frequently Asked Questions
How many Broadway shows has Christine Johnson been in?
Christine Johnson has appeared on Broadway in 3 shows.
How many West End shows has Christine Johnson been in?
Christine Johnson has not appeared in the West End