Latest News on Chris Duffy
Stage Credits
  [West End]
Original London Production, 1998
Ensemble
Chris Duffy News
David Bowie World Fan Convention Comes to Liverpool In 2022
by A.A. Cristi - Jun 16, 2021
Liverpool, UK will host the David Bowie World Fan Convention, taking place across multiple venues in the city between Fri 17 – Sun 19 June 2022. Some of the highest-profile collaborators and friends of the immeasurably influential, yet private musician are already confirmed to attend.
Virtual Theatre This Weekend: October 10-11- with Beth Leavel, Jessica Vosk, and More!
by Nicole Rosky - Oct 10, 2020
This weekend (October 10-11) in live streaming: Next on Stage: Beth Leavel sings with Seth Rudetsky, Jessica Vosk sings at Birdland, and so much more!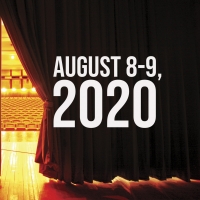 Virtual Theatre This Weekend: August 8-9- with Liz Callaway, Marlo Thomas, and More!
by Nicole Rosky - Aug 8, 2020
Today (August 8-9) in live streaming: Free to Be... You and Me returns for an Encore, Liz Callaway performs with Seth Rudetsky, and so much more!

XQ and Pop-Up Magazine Production Presents XQ SUPER SCHOOL LIVE
by A.A. Cristi - Mar 1, 2019
XQ and Pop-Up Magazine Productions announce XQ Super School Live - a new, one-of-a-kind, immersive storytelling tour to inspire people to reimagine high schools in their own community. This innovative tour is coming to Chicago's Harris Theater at Millennium Park, 205 E. Randolph Dr.,  Saturday, March 30 at 7:30 p.m. for a night of high school drama - full of stories, selfie confessionals, viral gratitude, and multimedia adventures that celebrate the everyday heroes transforming America's high schools. General admission tickets are available for $19 at HarrisTheaterChicago.org or by phone at 312.334.7777.

Laura Merli Explains How To Be Less Awkward On New Podcast
by Julie Musbach - Feb 26, 2019
Comedian Laura Merli (a writer for satirical websites Reductress, The Hard Times and McSweeney's) has announced new episodes of her podcast, How to Be Less Awkward, an independently-produced show that features comedians discussing horribly cringeworthy and hilarious stories in unflinching detail.

This Week's Events Announced at Caveat
by A.A. Cristi - Dec 18, 2017
Caveat - located at 21A Clinton Street between East Houston and Stanton in the Lower East Side, about a five minute walk from the Delancey F train - is New York's newest speakeasy stage for playful, intelligent nightlife. Join us for drinks and go home smarter. Our core creative team includes a recovering theoretical physicist, a renegade museum tour guide, and a one-time Moth StorySlam champion. That love for science and unconventional storytelling is at the heart of Caveat's booking philosophy: we regularly host comedy, science talks, storytelling, concerts, trivia competitions, live recorded podcasts, and special events that defy description... you'll have to come experience them for yourself!
Chris Duffy Frequently Asked Questions
How many Broadway shows has Chris Duffy been in?
Chris Duffy has not appeared on Broadway.
How many West End shows has Chris Duffy been in?
Chris Duffy has appeared on London's West End in 1 shows.
What was Chris Duffy's first West End show?
Chris Duffy's first West End show was Doctor Dolittle which opened in 1998