Latest News on Bukola Ogunmola
Bukola Ogunmola News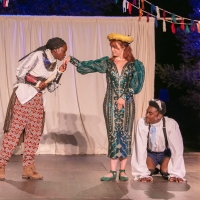 Review: GROCERS GONE WILD IN KNIGHT OF THE BURNING PESTLE at Independent Shakespeare Company In Griffith Park
by Evan Henerson - Jul 15, 2022
ISC's unique brand of Shakespeare in the park has long been a summertime favorite for Angelenos of all ages. PESTLE is a work of Francis Beaumont, not the Bard, but as adapted and staged by director Melissa Chalsma, this loopy bit of play-within-a-play meta is every bit a comic winner.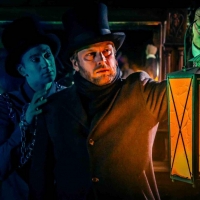 EBENEZER 2021: AN IMMERSIVE INTERNET SPECTACULAR Will Stream on Zoom Next Month
by Stephi Wild - Nov 23, 2021
 In 2014, The Speakeasy Society presented the smash hit Ebenezer, an immersive adaptation of Charles Dickens' A Christmas Carol. To close out the tumultuous 2021 year, The Speakeasy Society has adapted that adaptation into a holiday internet spectacular that translates the free roaming exploration of the original Ebenezer to a virtual format.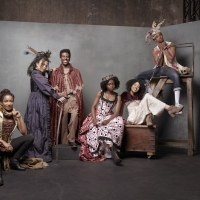 Black ISC Ensemble to Develop WHITE PEOPLE DO NOT KNOW HOW TO BEHAVE AT ENTERTAINMENTS DESIGNED FOR LADIES AND GENTLEMEN OF COLOUR
by A.A. Cristi - Jun 18, 2021
Independent Shakespeare Co. has launched a new play development program, upholding our commitment to our Black artists. ISC has always approached theater in a deeply collaborative manner, and this project emphasizes collaboration and the voices of our Black Ensemble members. Giving our artists the freedom to create is the goal of this project.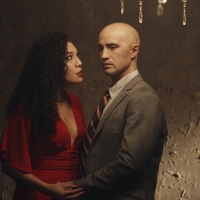 Independent Shakespeare Co. to Present THE LAST SYLLABLE
by A.A. Cristi - Jun 11, 2021
Independent Shakespeare Co. is continuing to occupy the digital space in 2021 with a groundbreaking virtual experience, the last syllable, written & directed by Melissa Chalsma, based on Shakespeare's Macbeth, with poetry by Luis Galindo.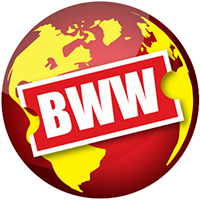 Players, Performers, & Portrayers Presents THE PANDEMIC PAPERS ON YouTube
by A.A. Cristi - Feb 3, 2021
What will you remember about the year 2020? The Pandemic Papers is a series of monologues inspired by a collection of letters, blog posts, and texts, documenting the lighter side of quarantine.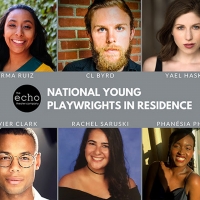 The Echo Theater Company Presents National Young Playwrights in Residence Virtual Festival
by Chloe Rabinowitz - Nov 9, 2020
The Echo Theater Company's innovative National Young Playwrights in Residence program culminates in a two-week 'virtual festival' of free online readings Nov. 13 through Nov. 21. The program offers a transformative way for new writers to fearlessly create bold new work with the support of a professional artistic community.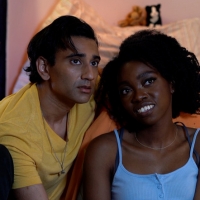 Independent Shakespeare Co. Presents An Immersive Digital Experience ROMEO & JULIET
by A.A. Cristi - Sep 8, 2020
Independent Shakespeare Co. (ISC) presents a new adaptation of Shakespeare's play, an innovative hybrid stage production blending recorded and live scenes, with surprising moments of audience interaction. Romeo & Juliet will livestream eight performances September 17 - 27. All events will be available free and online.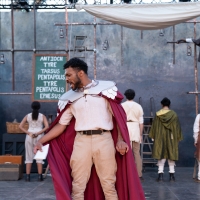 PHOTO FLASH: Independent Shakespeare Co. Presents PERICLES at the Griffith Park Free Shakespeare Festival
by Ellen Dostal - Aug 1, 2019
Love is lost and found again in PERICLES, one of Shakespeare's most spellbinding plays. The young Pericles sets out for adventure, but gets more than he bargains for. Twenty-five years later, it's his daughter's turn to sail the high seas as she seeks to unravel the mystery of her birth.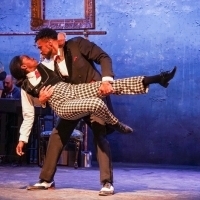 BWW Feature: Summer Shakespeare Spotlight. What to See Now!
by Ellen Dostal - Jul 12, 2019
Summer is the best time of year to get out and see a Shakespeare play, especially in Southern California. Whether it's under the stars, staged in a unique performance space, or revived in a traditional theater, you can't go wrong when it comes to the world's greatest writer. Here's what we've currently got on our radar. Go see a show!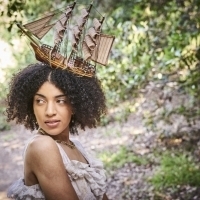 PERICLES Announced At The Griffith Park Free Shakespeare Festival
by A.A. Cristi - Jul 11, 2019
This summer Independent Shakespeare Co. (ISC) presents the rarely-performed epic Pericles at the Griffith Park Free Shakespeare Festival, directed by ISC Co-Founder and Artistic Director, Melissa Chalsma. Pericles will begin previews on Saturday, July 27 at 7pm, will open on Saturday, August 3 at 7pm and perform through Friday, August 30 at the Old Zoo in Griffith Park.  All ISC summer Shakespeare productions are FREE to the public! Pericles is the second of two productions being presented at this year's Griffith Park Free Shakespeare Festival. Twelfth Night is currently playing and will run in repertory through September 1.
Bukola Ogunmola Videos
VIDEO: Go Behind the Scenes of Echo Theater's DRY LAND, Part of CTG's Block Party
by BWW News Desk - May 10, 2017
Center Theatre Group's Block Party continues with the opening of The Echo Theater Company production of 'Dry Land' this Sunday, May 14 at 6:30 p.m. at the Kirk Douglas Theatre. Written by Ruby Rae Spiegel and directed by Alana Dietze, 'Dry Land' will begin previews May 12 and continue for 11 performances only through May 21, 2017. Go behind-the-scenes in the video below!