Latest News on Bryan Menjivar
Bryan Menjivar News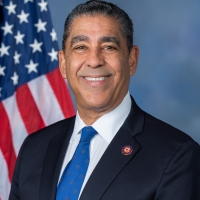 NYC Congressman Adriano Espaillat Endsorses New York Theatre Barn
by A.A. Cristi - Oct 15, 2021
In celebration of Hispanic Heritage Month Congressman Adirano Esppaillat of New York's 13th Congressional district kicked off New York Theatre Barn's third installment of A Seat at the Table roundtable series which featured A Panel of Latinx Theatre Creators.
Jesse J. Sanchez's SUEÑOS: OUR AMERICAN MUSICAL Receives New York Theatre Barn Residency
by Chloe Rabinowitz - Oct 11, 2021
This original musical celebrates Latinx people and cultures, and weaves their stories into the fabric of the American Musical Theatre. Featuring a predominately all-Latinx cast, there has never been beena musical like this -- until now. The show has additional music and orchestrations by Jeff Chambers.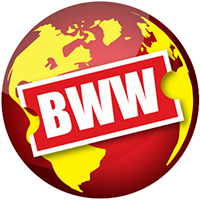 R.Evolución Latina's 14th Annual Summer Camp Concludes With A Virtual Presentation on July 30
by A.A. Cristi - Jul 29, 2021
R.Evolución Latina's 14th annual summer camp concludes with a virtual camp presentation On July 30th, 2021. This is the second virtual Free Dare To Go Beyond Children's Performing Arts Camp provided by R.Evolución Latina.
R.Evolución Latina's BEYOND BROADWAY WORKSHOP SERIES Featuring Sergio Trujillo & More Has Moved Online
by Chloe Rabinowitz - Apr 14, 2020
R.Evolución Latina's annual Beyond Workshop Series scheduled to begin on April 17th has moved to an online program. In light of the global response to Covid-19, RL rallied its teaching artists and creatives to take action.
Photo Flash: Get an Exclusive First Look at FAME at Gala Theatre in Washington
by Juan-Jose Gonzalez - May 6, 2019
Starting May 9th, 2019 GALA Theatre in Washington D.C will conclude its' 43rd season with the U.S. premiere of a bilingual adaptation of the unforgettable FAME, The Musical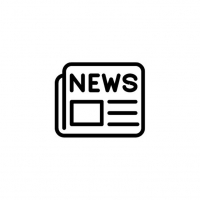 BWW Spain Instagram TakeOver con Paloma de Vega e Imanol Fuentes (FAMA)
by Juan-Jose Gonzalez - Apr 30, 2019
Los dos actores nos llevaran backstage en la primera produccion del musical en español que se haga en USA.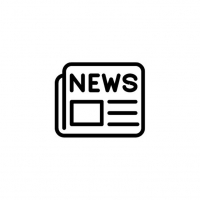 FAMA tendrá su versión bilingüe en Washington DC
by Jose German Martinez Paneque - Apr 24, 2019
El proximo 9 de mayo y solo hasta el 9 de junio, FAMA presentara una version bilingue en el Gala Hispanic Theatre de Washington DC, presentandose por primera vez de esta manera en Estados Unidos.

Luis Salgado Returns To GALA Hispanic Theatre To Helm The New Latinx Adaptation Of FAME
by Stephi Wild - Apr 20, 2019
After a successful adventure in Germany as associate director/choreographer for Cirque Du Soleil's Paramour, Luis Salgado returns to GALA Hispanic Theatre to helm the new latinx adaptation of the iconic FAME, The Musical. Conceived and developed by David De Silva, the shows Book writer is a cuban artista named Jose Fernandez.
Photo Flash: North Shore's EVITA Stars Pose for Cast Portraits!
by Nicole Rosky - Oct 9, 2017
Bill Hanney's award winning North Shore Music Theatre (NSMT) just concluded Andrew Lloyd Webber and Tim Rice's legendary musical, EVITA. Photographer and castmember Michael Yeshion marked the end the of the run with special portraits of the cast, and you can check out the sexy close-ups below!