Date of Birth: November 23, 1887
Date of Death: February 02, 1969 (81)
Birth Place: Camberwell, ENGLAND
Latest News on Boris Karloff
Stage Credits
  [Broadway]
1955
Cauchon
  [Broadway]
Original Broadway Production, 1950
Performer
James Hook
Mr. Darling
  [Broadway]
1949
Descius Heiss
  [Broadway]
1948
Professor Linden
  [Broadway]
1941
Jonathan Brewster
Stage
Performances
  [Broadway]
1955
Cauchon
  [Broadway]
Original Broadway Production, 1950
Performer
James Hook
Mr. Darling
  [Broadway]
1949
Descius Heiss
  [Broadway]
1948
Professor Linden
  [Broadway]
1941
Jonathan Brewster
Boris Karloff Awards and Nominations
Tony Awards - 1956 - Best Performance by an Actor in a Leading Role in a Play
Boris Karloff , The Lark
Boris Karloff News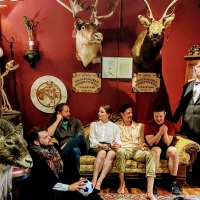 The Magnetic Theatre Presents THE FRANKENSTEIN RUBRICS
by Stephi Wild - Sep 16, 2022
The Magnetic Theatre presents the world premiere of The Frankenstein Rubrics, written by David Hopes, running October 7th through 22nd, 2022. Grail Moviehouse offers a benefit screening of Frankenstein (1931) October 1st through 3rd.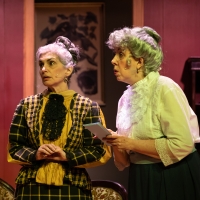 Photos: First look at Pickerington Community Theatre's ARSENIC & OLD LACE
by Jerri Shafer - Mar 16, 2022
The play is a farcical dark comedy revolving around the Brewster family, descended from the Mayflower settlers but now composed of maniacs, most of them homicidal. The hero, Mortimer Brewster, is a drama critic who must deal with his crazy, murderous family and local police in Brooklyn, New York, as he debates whether to go through with his recent promise to marry the woman he loves, Elaine Harper, who lives next door and is the daughter of the local minister. Performances are March 18-20 and 25-27, 2022, and will be held at the Wigwam Theater (10190 Blacklick-Eastern Road Northwest, Pickerington, OH 43147). For tickets and more information, visit http://pickeringtoncommunitytheatre.org/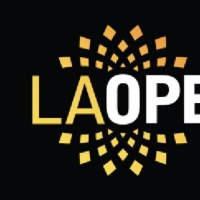 LA Opera Announces Details Of 2022/23 Season
by Stephi Wild - Feb 7, 2022
Music Director James Conlon will conduct three mainstage productions and Colombian-American conductor Lina González-Granados will make her company debut as Resident Conductor, the first Latina to hold a high-ranking conducting position with a major U.S. opera company.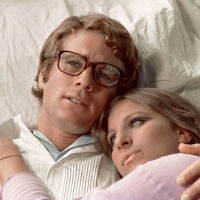 WHAT'S UP, DOC? Presented In Tribute To The Late Peter Bogdanovich At Park Theatre
by A.A. Cristi - Jan 10, 2022
The Park Theatre will present a special screening of the Warner Bros. comedy classic What's Up Doc? as a tribute to the late filmmaker Peter Bogdanovich who passed away last week at the age of 82.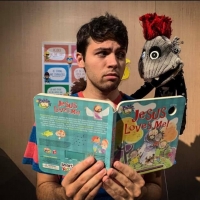 BWW Review: Some of the Most Memorable Moments & Local Performances of the Year
by Peter Nason - Dec 30, 2021
These are the things that helped get us through a tough year.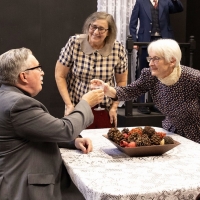 Belmont Theatre Offers Laughs For The New Year with ARSENIC AND OLD LACE
by A.A. Cristi - Dec 20, 2021
Start off the new year with laughter as The Belmont Theatre brings you Arsenic and Old Lace, a comedy in the Grumbacher Studio January 7-9 & 13-16.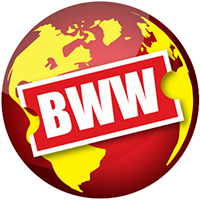 Kandinsky and New Diorama Present THE WINSTON MACHINE in 2022
by Stephi Wild - Dec 10, 2021
Kandinsky, a UK-based theatre company with a growing international reputation for their deeply intelligent and beautifully realised work, will premiere new state-of-the-nation play The Winston Machine at New Diorama Theatre from 18 January – 19 February 2022.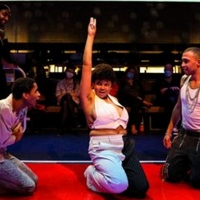 Photos: First Look At SUNDOWN KIKI at Young Vic Taking Part
by A.A. Cristi - Nov 8, 2021
Young Vic Taking Part today released production images for their upcoming production of Sundown Kiki, a bold celebration of Queer South London in all its glory, created with and performed by Queer young artists from the Global Majority.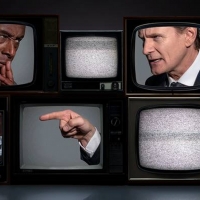 Cast Announced For BEST OF ENEMIES at the Young Vic
by Stephi Wild - Nov 1, 2021
The Young Vic today announce the complete cast and creative team for James Graham's bold new play Best of Enemies, directed by Jeremy Herrin, in a co-production with Headlong.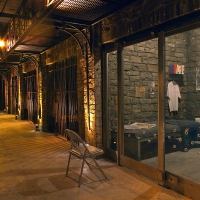 The Hollywood Museum's Dungeon of Doom is Now Open
by Gigi Gervais - Oct 23, 2021
The museum's dungeon includes a rare and unique history of horror and suspense from Hollywood over the years including the original and complete jail sell set used for filming of "The Silence of the Lambs" and is one of the museum's most popular draws year round, with items that that include original costumes and props used in making of the film. 
Boris Karloff Videos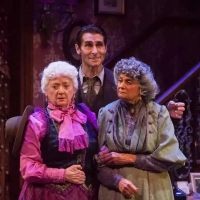 VIDEO: First Look at ARSENIC AND OLD LACE At La Mirada Theatre
by Stage Tube - Jan 27, 2020
LA MIRADA THEATRE FOR THE PERFORMING ARTS & McCOY RIGBY ENTERTAINMENT are thrilled to present the third show of their 2019-2020 season, the hilariously dark comedy, ARSENIC AND OLD LACE, written by Joseph Kesselring and directed by Casey Stangl
Boris Karloff Frequently Asked Questions
How many Broadway shows has Boris Karloff been in?
Boris Karloff has appeared on Broadway in 5 shows.
How many West End shows has Boris Karloff been in?
Boris Karloff has not appeared in the West End
What awards has Boris Karloff been nominated for?
Best Performance by an Actor in a Leading Role in a Play (Tony Awards) for The Lark .