Latest News on Bohuslav Martinu
Bohuslav Martinu News
Ku-ring-gai Philharmonic Orchestra to Play The Concourse in March
by Blair Ingenthron - Feb 19, 2023
On Saturday 11 March, conductor Paul Terracini will lead the orchestra in a concert featuring two towering Romantic favourites: the iconic Grieg Piano Concerto – featuring locally-born pianist Kathryn Selby AM – and Tchaikovsky's much-loved 6th Symphony, the Pathetique.  Plus two more recent composers' exploration of contemporary issues in crime against humanity and the connection between man and nature: young local composer Angus Davison's The Laws of Motion and Martinu's Ode to Lidice.
Filharmonie Brno Comes to Carnegie Hall Next Month
by Stephi Wild - Jan 27, 2023
Philip Glass' Symphony No. 12 comes to Carnegie Hall this February for its New York premiere performance. Featuring five-time Grammy Award-winning singer-songwriter Angélique Kidjo and organ virtuoso Christian Schmitt, it concludes Glass' trilogy of David Bowie-inspired symphonies.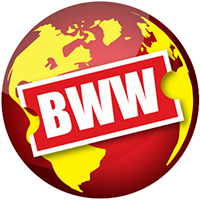 JCC Announces Fall Theater Arts: Jewish Plays Project Festival, FALLOUT Concert, A STRANGE LOOP Event & More
by A.A. Cristi - Oct 13, 2022
The Marlene Meyerson JCC Manhattan has announced the line-up for fall theater arts programs, happening in-person with the Lambert Center for Arts + Ideas in Goldman-Sonnenfeldt Auditorium and at JCC Harlem.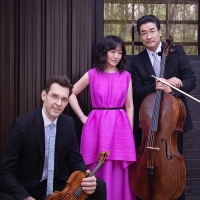 The Horszowski Trio to Perform U.S. Premiere Of Louis Karchin's 'Trio For Violin, Cello, And Piano' at the Morris Museum
by Chloe Rabinowitz - Sep 29, 2022
The Horszowski Trio will play a program that explores the depths of our humanity through three pieces including the U.S. premiere of Louis Karchin's 'Trio for violin, cello, and piano'. They will perform on Thursday, October 27 at 8 PM at the Morris Museum's Bickford Theatre.
Presenting the West Coast Premiere of Roy Harris Bicentennial Symphony At The Walt Disney Concert Hall
by Grace Cutler - Jul 16, 2022
The MusicUNTOLD Orchestra and Los Angeles Master Chorale present the West Coast premiere of American composer Roy Harris' Bicentennial Symphony.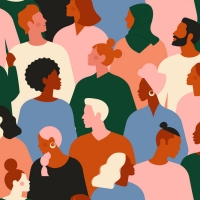 American Chamber Ensemble to Present DIVERSITY THROUGH MUSIC - PART 2
by Chloe Rabinowitz - Feb 17, 2022
The critically-acclaimed American Chamber Ensemble, celebrating its 56th Anniversary, will present Diversity Through Music - Part 2, a live concert on Sunday, March 6 at 3:00 PM at Hofstra University's Helene Fortunoff Theater in Monroe Lecture Center on California Avenue in Hempstead, NY.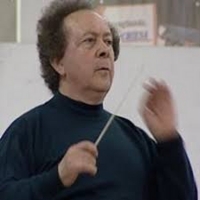 BWW Interview: Up Close and Personal with Maestro José Serebrier
by Joanna Barouch - Jun 7, 2021
He is unique. One of a kind. And a musician of the highest caliber who just happens to live on New York City's Upper West Side.
BSO Announces Free February 16 Symphony Hall Concert And BSO In The Neighborhood Pop-Ups
by A.A. Cristi - Feb 6, 2020
In response to the Boston Symphony Orchestra's cancellation of its four-city tour to East Asia (Seoul, Taipei, Hong Kong, and Shanghai), which was to have taken place February 6a?"16, the management of the orchestra has added to its performance schedule a series of free musical offerings that will culminate in a Boston Symphony Orchestra community concert, under the direction of Thomas Wilkins, BSO Youth and Family Conductor, on Sunday, February 16, at 3 p.m., at Symphony Hall in Boston.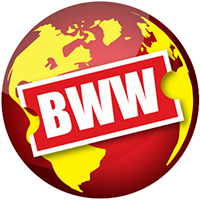 Colburn School Announces Salonen Fellows
by Julie Musbach - May 16, 2019
Sel Kardan, President and Chief Executive Officer of the Colburn School, and Esa-Pekka Salonen, Colburn School faculty, are pleased to announce the inaugural class of Salonen Fellows in the Conservatory's new Negaunee Conducting Program. British conductor and pianist Angus Webster and Finnish-British conductor Ross Jamie Collins were selected from more than 115 applicants from throughout the world.
BWW Review: ORPHEUS CHAMBER ORCHESTRA WITH MAHAN ESFAHANI, HARPSICHORD at 92nd St. Y
by Joanna Barouch - May 13, 2019
Members of the Orpheus Chamber Orchestra performed at the 92nd Street Y with virtuoso harpsichordist Mahan Esfahani in a concert which included works by Martinu and de Falla.
Bohuslav Martinu Frequently Asked Questions
How many shows has Bohuslav Martinu written?
Bohuslav Martinu has written 1 shows including Brundibar (Composer).