Latest News on Bill Mootos
Bill Mootos News
SONGS FOR A NEW WORLD, WAITING FOR GODOT & More Lead Boston's August Theater Top 10
by BWW Staff - Aug 4, 2022
Boston is never lacking outstanding theatre, whether epic Broadway shows, engrossing dramas or bold fringe offerings. BroadwayWorld is rounding up our top recommended theatre every month. August selections include Songs for a New World, Waiting for Godot, Pippin, and more!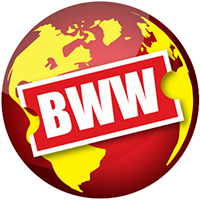 RACE Opens At Wellfleet Harbor Actors Theater
by A.A. Cristi - May 14, 2019
Wellfleet Harbor Actors Theater opens the 2019 season of live theater with Race, by David Mamet, June 5-28. Race is directed by Jackie Davis, with stage and film actors Johnny Lee Davenport, John Kooi, Bill Mootos, and Tyra Ann-Marie Wilson. Performances are at 8:00 p.m., Tuesdays through Saturdays (with one Monday performance on June 24). Two preview performances, June 5 and 6, begin at 7:30 p.m. Opening night is June 7, at 8 p.m.

MOULIN ROUGE, JAGGED LITTLE PILL & More Earn Nominations for 23rd Annual IRNE Awards
by Stephi Wild - Feb 25, 2019
The Independent Reviewers of New England (IRNE) today announced the nominees for the 23rd Annual IRNE Awards, which honor the best of the previous year's actors, directors, choreographers, designers and companies across the full spectrum of large, mid-size and fringe theater companies. Moulin Rouge!, a new musical produced by Global Creatures, and An American in Paris, produced by the Ogunquit Playhouse, led with 12 and 11 nominations, respectively, in the Large Stage Musical Category. The Huntington Theatre led all companies with 31 nominations across seven productions, including 11 for Man in the Ring, the story of six-time world champion prizefighter Emile Griffith.

BWW Review: THE LITTLE FOXES: Lillian Hellman's Classic Bares Its Fangs At Lyric Stage
by Nancy Grossman - Feb 20, 2019
Eighty years after the Broadway premiere of Lillian Hellman's THE LITTLE FOXES, the Lyric Stage Company production, under the direction of Scott Edmiston, demonstrates that the classic American drama has lost none of its punch. A titanic team of actors portrays the dynamic within the rapacious Hubbard family and the collateral damage they impose on all who have the misfortune of being in their path. Without exception, the characters are three-dimensional, fully realized, and thoroughly alive, compelling the audience to engage with them on an intensely emotional level.

Greater Boston Stage Company Presents The World Premiere Of THE SALONNIÈRES
by A.A. Cristi - Oct 2, 2018
Greater Boston Stage Company proudly announces the second Don Fulton New Play Project, The Salonnieres. By acclaimed playwright, Liz Duffy Adams, The Salonnieres, set in pre-Revolutionary Paris, is an evening filled with fairytales, facades, and the feminist revolution. Directed by Producing Artistic Director Weylin Symes, performances run October 25 - November 11, 2018. The Press Opening is Saturday, October 27, 2018 at 3:00pm.
BWW Review: MOTHERS AND SONS at Shakespeare & Company Encourages Berkshire Audiences to Think Openly And Differently
by Marc Savitt - Aug 21, 2018
This funny, powerful, and poignant journey with its twists and turns offers catharsis and understanding for those wise and brave enough to take it.  I strongly encourage doing so.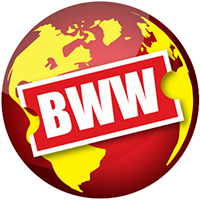 Shakespeare & Company Presents Terrence McNally's MOTHERS AND SONS
by Stephi Wild - Jul 31, 2018
Shakespeare & Company presents the critically-acclaimed drama, Mothers and Sons by Tony Award-winning playwright Terrence McNally, directed by James Warwick. Featuring Elliot Norton Award winner Annette Miller (4000 Miles, Golda's Balcony), performances run in the Elayne P. Bernstein Theatre August 16 - September 9.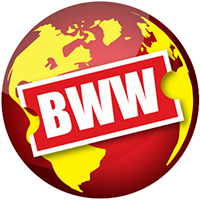 Shakespeare & Company Announces 2018 Season Casting
by A.A. Cristi - Apr 3, 2018
Shakespeare & Company announces its 2018 season casting. Under the direction of Artistic Director Allyn Burrows the Company's Summer Season includes a roster of audience beloved artists, critically acclaimed actors, and a host of newcomers joining the Company. The season opens Memorial Day Weekend with Carey Crim's New England Premiere of Morning After Grace, a comedic romance about second chances.

Second Chances Take Center Stage at the Black Box Lab at Stage 284
by BWW News Desk - Sep 13, 2017
The Black Box Lab at Stage 284 is proud to present two new works that look at what happens when you seize a second chance at happiness, September 21 - 24.