Ben Levin News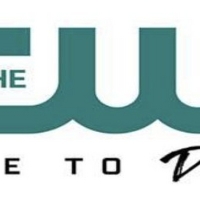 The CW Network Releases Primetime Listings for the Week of May 22nd
by Marissa Tomeo - May 4, 2022
Below are the CW Network's Primetime listings for the week of May 22nd. All times in the schedules are EST.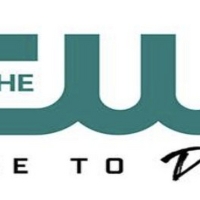 CW Primetime Listings Announced for the Week of April 24th
by Marissa Tomeo - Apr 10, 2022
The CW has announced their Primetime listings for the week of April 24th. Check out the listing below.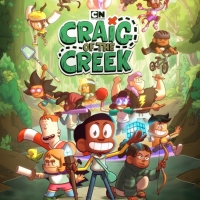 HBO Max Renews CRAIG OF THE CREEK & Greenlights Two New Projects
by Michael Major - Jan 19, 2022
Establishing itself as a premier animated kids franchise, Craig of the Creek project greenlights include a preschool spinoff series, Jessica's Big Little World, and an original animated movie, Craig of the Creek: The Movie, plus a season five series renewal.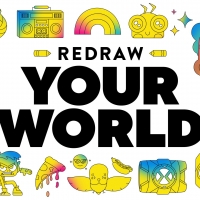 WarnerMedia Expands Kids & Family Offerings on Cartoon Network and HBO Max Under New Tagline 'Redraw Your World'
by Sarah Jae Leiber - Feb 17, 2021
"After 100 years of creating some of the world's most beloved IP, today we're at the beginning of our new story, with the history, corporate unity and modern approach to be the industry leader our heritage deserves," said Tom Ascheim, President of Warner Bros. Global Kids, Young Adults and Classics.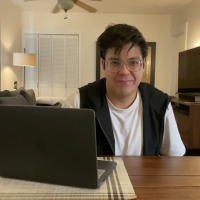 VIDEO: Works & Process Presents Premieres of New Virtual Commissions by George Salazar and Stephanie Hsu
by Chloe Rabinowitz - Dec 28, 2020
BlurbWorks & Process, the performing arts series at the Guggenheim, presented the premieres of new virtual commissions by Stephanie Hsu and George Salazar!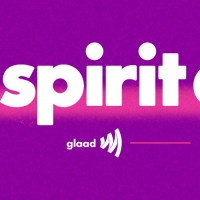 GLAAD's Spirit Day Sends United Message of Support and Acceptance to LGBTQ Youth
by Sarah Jae Leiber - Oct 15, 2020
GLAAD, the world's largest lesbian, gay, bisexual, transgender, and queer (LGBTQ) media advocacy organization, announced participants wearing purple or going purple online today for Spirit Day in a united stand against bullying and show of support for LGBTQ youth.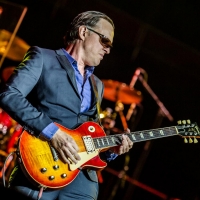 Joe Bonamassa's 2020 Mediterranean Sailing of 'Keeping the Blues Alive at Sea' Postponed to 2021
by Kaitlin Milligan - May 13, 2020
Guitar legend Joe Bonamassa, in conjunction with partners Keeping The Blues Alive Foundation and Sixthman have postponed Keeping The Blues Alive at Sea Mediterranean II into next year.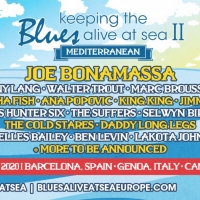 Joe Bonamassa Announces 10 New Acts for 2nd Annual Mediterranean Cruise
by Kaitlin Milligan - Oct 17, 2019
Following six sold-out Caribbean cruises and a sold-out inaugural Mediterranean sailing - Joe Bonamassa, Keeping the Blues Alive Foundation, and Sixthman announce the second annual Keeping the Blues Alive at Sea Mediterranean II, sailing August 14-19, 2020 on the beautiful Norwegian Jade from Barcelona, Spain to Genoa, Italy and Cannes, France.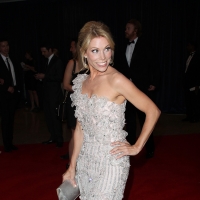 Cheryl Hines Joins the Cast of Freeform's TURKEY DROP, Set to Premiere Saturday, Nov. 23
by Sarah Jae Leiber - Sep 12, 2019
Cheryl Hines ('Curb Your Enthusiasm') joins Freeform's new Thanksgiving movie 'Turkey Drop,' set to premiere on SATURDAY, NOV. 23 (9:00 p.m. EST), during Freeform's 'Kickoff to Christmas' programming stunt.

Cartoon Network's CRAIG OF THE CREEK Hits The Great Outdoors With DVD Release
by Tori Hartshorn - Jan 18, 2019
Full of imaginative adventures, mystery and comical journeys, Craig of the Creek: Itch to Explore, arrives on DVD on March 19, 2019. Featuring 13 episodes from the debut season, the hit Cartoon Network series was co-created by three-time Emmy Award® nominated Steven Universe writers Matt Burnett and Ben Levin.
Ben Levin Videos

VIDEO: Del The Funky Homosapien Guest Stars in All-New Episode of CRAIG OF THE CREEK
by Stage Tube - Sep 28, 2018
Del The Funky Homosapien performs as his alter-ego Deltron 3030 in an all-new Craig of the Creek episode titled "The Kid from 3030' premiering Monday, Oct. 1 at 5 p.m. (ET/PT) on Cartoon Network. In the episode, Craig, JP and Kelsey meet a robot kid from the future and try to help him complete his mission. This new episode features three original songs written by Del and his longtime collaborator Dan the Automator for the show.