Latest News on Archie Madekwe
Stage Credits
  [TV]
MASTERPIECE on PBS Drama, 2019
Courfeyrac
  [West End]
West End Revival, 2017
Billy Gray
Stage
Performances
  [TV]
MASTERPIECE on PBS Drama, 2019
Courfeyrac
  [West End]
West End Revival, 2017
Billy Gray
Archie Madekwe News
Jason Mamoa's SEE to Conclude With Third Season on Apple TV+
by Michael Major - Jun 29, 2022
Apple TV+ today unveiled a first-look at the third season of the epic, post-apocalyptic global hit series "See," which will make its global debut in August. Starring Jason Momoa, the eight-episode third season will mark the last chapter of the series and will premiere with the first episode, followed by one new episode weekly, every Friday.
BWW Review: UNPRECEDENTED - EPISODE ONE, BBC iPlayer
by Aliya Al-Hassan - Jun 1, 2020
A week before lockdown was announced, some of our greatest playwrights were asked to write stories exploring every aspect of human life and interaction during the coronavirus pandemic. As part of BBC Arts' Culture in Quarantine initiative, all plays were filmed and produced during lockdown, with all fourteen plays now available on the BBC iPlayer. Episode One takes three very different situations and begins with the most successful of the three; James Graham's Viral.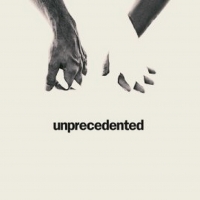 Gemma Arterton, Lennie James, Rory Kinnear, Alison Steadman and Meera Syal To Star In UNPRECEDENTED: THEATRE FROM A STATE OF ISOLATION
by Stephi Wild - Apr 21, 2020
The cast of over 50 UK actors taking part in Unprecedented: Theatre from the State of Isolation has been announced.

Benedict Cumberbatch Appointed President Of LAMDA
by Stephi Wild - Jan 16, 2018
LAMDA (London Academy of Music & Dramatic Art) announces that Benedict Cumberbatch CBE has been appointed as the Academy's new President. He will take up the position immediately, succeeding Timothy West CBE who steps down after 31 years in the role.
No Booking Fee On Tickets For THE GOAT, OR WHO IS SYLVIA?
by Marianka Swain - Apr 25, 2017
THE GOAT, OR WHO IS SYLVIA?, Albee's darkly comic play about a family in crisis, runs for a strictly limited 12-week season at the Theatre Royal Haymarket until 24 June. Book tickets now from £45
BWW Review: THE GOAT, OR WHO IS SYLVIA?, Theatre Royal Haymarket
by Marianka Swain - Apr 6, 2017
The late, great Edward Albee is certainly having a West End 'moment', but it rather places this particular revival at a disadvantage, comparing unfavourably as it does with the shattering, unforgettable Who's Afraid of Virginia Woolf? a few streets away.
ANGELS IN AMERICA Leads April's Top 10 New London Shows
by Marianka Swain - Apr 4, 2017
London is never short of theatre temptations, whether splashy West End shows, epic dramas or bold fringe offerings. From a mammoth Tony Kushner revival to an unusual Romeo and Juliet and tap-happy musicals, here are some of this month's most eye-catching openings. Don't forget to check back for BroadwayWorld's reviews…
BWW Interview: Archie Madekwe On THE GOAT, OR WHO IS SYLVIA?
by Marianka Swain - Mar 20, 2017
Archie Madekwe's screen credits include Fresh Meat and films Legacy and Second Coming. He's now making his professional stage debut in The Goat, or Who Is Sylvia, Edward Albee's darkly comic masterpiece about a successful family man who embarks on a shocking love affair. Ian Rickson's revival also features Damian Lewis, Sophie Okonedo and Jason Hughes, and begins previews at Theatre Royal Haymarket on 24 March.
Archie Madekwe Frequently Asked Questions
How many Broadway shows has Archie Madekwe been in?
Archie Madekwe has not appeared on Broadway.
How many West End shows has Archie Madekwe been in?
Archie Madekwe has appeared on London's West End in 1 shows.
What was Archie Madekwe's first West End show?
Archie Madekwe's first West End show was The Goat, or Who Is Sylvia? which opened in 2017