Latest News on Anthony Reed
Latest News on Anthony Reed
Stage Credits
  [Broadway]
Original Broadway Production, 1945
Photographer
Singer
 
Stage
Performances
  [Broadway]
Original Broadway Production, 1945
Photographer
Singer
Anthony Reed News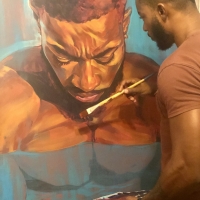 Miami MoCAAD Launches Interactive Mural For Juneteenth
by Stephi Wild - Jun 11, 2022
In commemoration of Juneteenth, the Miami Museum of Contemporary Art (Miami MoCAAD) is proud to launch Veo Veo, I See I See, Mwen wè Mwen wè, an interactive public art project that combines visual art, storytelling, and technology to explore the community of Overtown.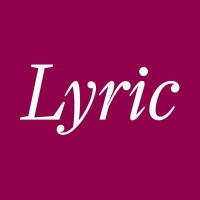 Mozart's THE MAGIC FLUTE to Open at Lyric Opera of Chicago
by Chloe Rabinowitz - Oct 11, 2021
A prince's valiant quest leads to love at first sight. But to prove his worth for marriage, he must first survive daring trials of wisdom and devotion. The Magic Flute, Mozart's final opera, is full of gods and monsters, compassion and revenge, love and death—it is both a fanciful fairy tale and a profound reflection on spiritual enlightenment.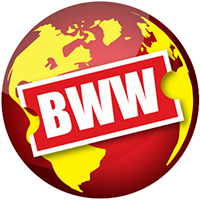 CAIC Announces 2021 Collaborative Works Festival
by A.A. Cristi - Sep 13, 2021
Collaborative Arts Institute of Chicago begins its eleventh anniversary season with its annual Collaborative Works Festival, held in venues around Chicago from October 6–9, 2021. The 2021 Collaborative Works Festival: Strangers in a Strange Land explores themes of immigration and migration in song, featuring the works of a wide range of composers, many of whom immigrated or migrated during the course of their own lifetimes.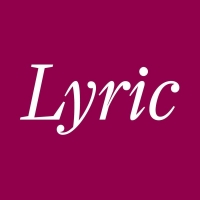 Lyric Opera Of Chicago Presents SUNDAY IN THE PARK WITH LYRIC'S RISING STARS
by Chloe Rabinowitz - Jul 29, 2021
Lyric Opera of Chicago is launcheing its 67th season with Sunday in the Park with Lyric's Rising Stars at the Jay Pritzker Pavilion on Sunday, August 29, at 6:00 p.m. This free outdoor performance is part of Chicago in Tune, a citywide festival celebrating our city's legendary music community.
San Francisco Adds DON PASQUALE, DON CARLO and More to April Free Streams
by A.A. Cristi - Mar 24, 2021
San Francisco Opera's weekly, free opera streams continue in April with Donizetti's Don Pasquale (April 3–4), The Fall of the House of Usher double bill featuring one-act operas by Gordon Getty and Claude Debussy (April 10–11) and Verdi's Don Carlo (April 17–18).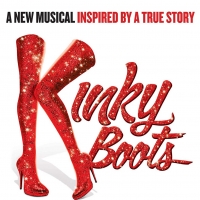 Filmed Version of KINKY BOOTS Will Be Released on Blu-Ray This Spring
by Nicole Rosky - Jan 29, 2021
Everybody say yeah! Kinky Boots is strutting back to the screen, this time on Blu-Ray. The filmed version of the West End production will be released on May 25, 2021 by Liberator Films.
Collaborative Arts Institute of Chicago Announces Winter & Spring 2021 Programming
by Chloe Rabinowitz - Jan 25, 2021
Collaborative Arts Institute of Chicago is continuing the celebration of its tenth anniversary season with winter and spring offerings that include three recitals as part of the Lieder Lounge series, and the final installment of a Polish song workshop.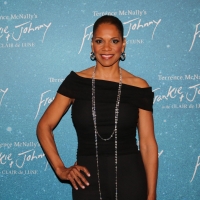 Audra McDonald, Javier Muñoz and More Star in Online Concert of New Musical STICKS & STONES Premiering October 16th
by Chloe Rabinowitz - Oct 1, 2020
The online concert premiere of the new musical Sticks & Stones will feature a star-studded cast including Audra McDonald, Javier Muñoz and George Salazar when it premieres Friday, October 16, 2020, as part of National Bullying Prevention Month. The stream benefits Broadway Cares/Equity Fights AIDS and Born This Way Foundation.
Tenor Nicholas Phan Explores More Than Four Centuries of Music by Women Composers in Free Streamed Recitals
by Chloe Rabinowitz - Aug 31, 2020
Despite the current hiatus in live performance, tenor Nicholas Phan is keeping his momentum going with online performances and educational events throughout the fall, as well as with his continuing work as Artistic Director of the Collaborative Arts Institute of Chicago (CAIC).
Anthony Reed Frequently Asked Questions
How many Broadway shows has Anthony Reed been in?
Anthony Reed has appeared on Broadway in 1 shows.
How many West End shows has Anthony Reed been in?
Anthony Reed has not appeared in the West End