Latest News on Anne Sheridan Smith
Anne Sheridan Smith News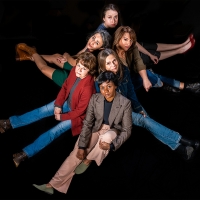 Cast Announced for LONDON ROAD US Premiere at Shattered Globe Theatre
by Chloe Rabinowitz - Feb 6, 2023
 Shattered Globe Theatre will conclude its 2022-23 season with the U.S. premiere of London Road, an experimental and innovative new musical featuring book and lyrics by Alecky Blythe, music and lyrics by Adam Cork, direction and choreography by Elizabeth Margolius and music direction by Andra Velis Simon.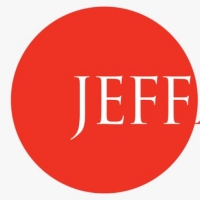 Nominations for 2023 Jeff Awards for Non-Equity Theater Announced; See the Full List!
by Chloe Rabinowitz - Jan 31, 2023
Kicking off the new year, the Joseph Jefferson Awards announced its nominations for theater excellence among Non-Equity theater. See the full list!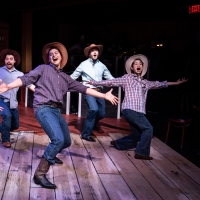 Review: THE BEST LITTLE WHOREHOUSE IN TEXAS at Theo Ubique Cabaret
by Kathleen Anwar - Dec 17, 2022
What did our critic think of THE BEST LITTLE WHOREHOUSE IN TEXAS at Theo Ubique Cabaret?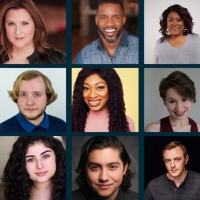 Theo Ubique Cabaret Theatre Announces Cast And Creative Team For Holiday Run Of THE BEST LITTLE WHOREHOUSE IN TEXAS
by A.A. Cristi - Oct 19, 2022
Theo Ubique Cabaret Theatre has announced the cast and creative team for their 'Hard Candy Christmas' holiday hoedown production of The Best Little Whorehouse in Texas. The award-winning musical comedy later adapted into the cult film starring Dolly Parton will play at Theo's Howard Street Theatre December 2, 2022 through January 29, 2023.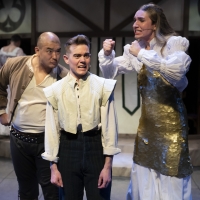 BWW Review: ONCE UPON A MATTRESS at Theo Ubique
by Kathleen Anwar - Mar 23, 2022
Theo Ubique brings to life the classic The Princess and the Pea with a modern (and saucy!) twist.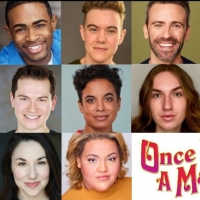 Cast Announced for Theo Ubique's ONCE UPON A MATTRESS
by Stephi Wild - Jan 21, 2022
Theo Ubique Cabaret Theatre's third show of the 2021-'22 season will be the hilarious musical comedy ONCE UPON A MATTRESS – a rowdy and mildly adult twist on Hans Christian Andersen's "The Princess and the Pea."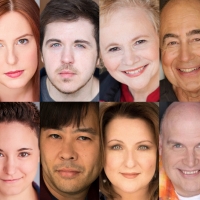 Casting Announced For Strawdog Theatre Company's WELCOME TO KEENE, NEW HAMPSHIRE
by A.A. Cristi - Jan 30, 2020
Strawdog Theatre Company is pleased announce casting for its world premiere of Brian James Polak's topical drama Welcome to Keene, New Hampshire, directed by Artistic Director Leda Hoffmann.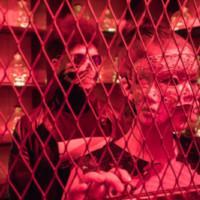 Photo Flash: First Look at Strawdog Theatre Company's MASQUE MACABRE
by Julie Musbach - Oct 12, 2018
Just in time for Halloween, Strawdog Theatre Company launches its 31st season with the world premiere of MASQUE MACABRE, a dark and bloody thrill ride inspired by the works of Edgar Allan Poe - think Carrie meets Eyes Wide Shut. The handlers of a 'bad boy' entrepreneur go to extremes to give him one last big bash before his past catches up to him. An explorative immersive theatre experience a la Sleep No More, guests travel from room to room throughout the space and follow stories of revenge and murder as they play out in real time.

Steppenwolf Announces Summer 2018 LookOut Series Lineup
by Julie Musbach - May 16, 2018
Steppenwolf's LookOut Series is pleased to announce their exciting Summer 2018 lineup, which includes offerings from more than 20 different artists and groups ranging from standup to theatre to live music to a live podcast episode and more! LookOut's Summer 2018 lineup provides audiences with a variety of reasons to step out of the heat, grab a cool drink from Front Bar and head into Steppenwolf's 1700 Theatre to experience diverse artists and genres.

Review: 9 TO 5 THE MUSICAL at Firebrand Theatre
by Rachel Weinberg - Apr 13, 2018
Firebrand Theatre's production of 9 TO 5 THE MUSICAL makes a good deal of sense for the company to stage, especially as it's the first show directed by Artistic Director Harmony France. This outsized, comical musical focuses on three women navigating office politics in 1979 as they plot revenge against their company's sexist and outlandish CEO. With songs by Dolly Parton and a book by Patricia Resnick, 9 TO 5 is a fun romp of a musical with a bluegrass twinge and tons of laughs.