Latest News on Anna Shapiro
Anna Shapiro News
Steppenwolf Announces 2022/23 Season Featuring 4 World Premieres & More
by Chloe Rabinowitz - Apr 19, 2022
Steppenwolf Theatre Company has announced the 2022/23 Season today. With six Steppenwolf Membership Series productions and two SYA productions, the 47th season is the storied company's first full season in its expanded home—welcoming audiences back to experience the next chapter of Steppenwolf's bold, visceral and muscular work.
Yale Repertory Theatre to Present BETWEEN TWO KNEES
by Chloe Rabinowitz - Apr 18, 2022
Yale Repertory Theatre will conclude its 2022 season with Between Two Knees. The play, written by the intertribal sketch comedy troupe The 1491s and directed by Eric Ting, is presented with Oregon Shakespeare Festival. Between Two Knees will be performed May 12–June 4 at Yale Repertory Theatre (1120 Chapel Street).
InterAct Theatre Presents The World Premiere Of SETTLEMENTS!
by A.A. Cristi - Mar 4, 2022
InterAct Theatre Company continues its 2021-2022 season with  SETTLEMENTS, a "world premiere" play by InterAct's founding Producing Artistic Director, Seth Rozin. SETTLEMENTS marks InterAct's 3rd live, in-person production since returning from the pandemic shutdown, following on the heels of its critically acclaimed THIS BITTER EARTH in February 2022.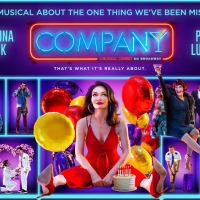 Meet the Cast of COMPANY on Broadway
by Stephi Wild - Nov 15, 2021
Company has officially returned to Broadway as of November 15. Meet the current cast and learn more about who is bringing this production to the stage!
THE VICTIMS OR: WHAT DO YOU WANT ME TO DO ABOUT IT? to Get Virtual Reading This Month
by A.A. Cristi - Jun 18, 2021
Independent producer Adam Kern will present a reading of Ken Kaissar's Play The Victims Or: What do you want me to do about it?, which will have a virtual reading on Thursday June 24th 2021 at 8:00 PM EST on Zoom.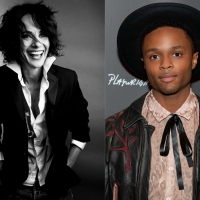 Rhinebeck Writers Retreat to Host Residencies for 23 Writers of Nine New Musicals
by Chloe Rabinowitz - May 26, 2021
Celebrating its 10th anniversary, Rhinebeck Writers Retreat will host nine weeklong in-person residencies for 23 musical theatre writers of nine new musicals between June 27 and August 29.  Writers include Tony-nominee Beth Malone, Emily Saliers of Indigo Girls; Jonathan Larson winners Avi Amon, Sara Cooper, Ty Defoe, and Anna Jacobs and more.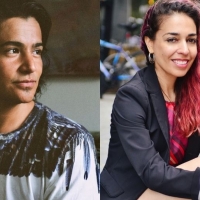 Ty Defoe and Rona Siddiqui Join the Dramatists Guild Council
by Chloe Rabinowitz - Feb 24, 2021
The Dramatists Guild of America will welcome two new members to its Council, Ty Defoe and Rona Siddiqui. The Guild is governed by a board of directors (Council) elected from its membership. These writers, in various stages of their theatrical careers, meet monthly to decide policy for the Guild. 
David Winitsky Is Named Kitchen Theatre Company's New Interim Producing Artistic Director
by A.A. Cristi - May 28, 2020
Director, producer and Cornell University alumnus ('93) David Winitsky has been named the new Interim Producing Artistic Director of Ithaca's Kitchen Theatre Company. David's appointment was unanimously approved by the Kitchen Theatre Company's Board of Directors. He succeeds M. Bevin O'Gara, the theatre's Producing Artistic Director since 2017.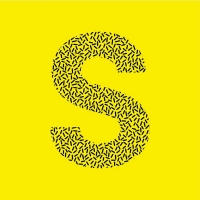 Steppenwolf Names Brooke Flanagan as New Executive Director
by Chloe Rabinowitz - May 22, 2020
Steppenwolf Theatre Company announced today that Brooke Flanagan, who previously worked at Steppenwolf for seven years, will return to the organization in the role of Executive Director and will become the first woman to hold the title in Steppenwolf's 45-year history.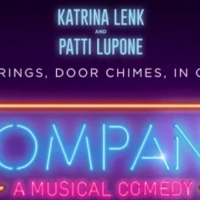 Meet the Cast of COMPANY - Now in Previews on Broadway!
by Chloe Rabinowitz - Mar 2, 2020
Company is officially in previews on Broadway!  Following the engagement in London's West End, the new production of Sondheim and George Furth's landmark American musical, Company, directed by two-time Tony Award® winner Marianne Elliott comes to Broadway starring Tony and Grammy Award® winner Katrina Lenk as Bobbie and two-time Tony Award and two-time Grammy Award winner Patti LuPone as Joanne.