Latest News on American Shakespeare Festival
American Shakespeare Festival Awards and Nominations
Tony Awards - 1957 - Special Tony Award

American Shakespeare Festival
American Shakespeare Festival News
Colorado Music Festival Opens This June in Boulder
by Stephi Wild - May 6, 2022
The Colorado Music Festival (CMF) opens the 2022 season in Boulder, Colorado at the historic Chautauqua Auditorium on June 30, offering 22 concerts this summer and running through August 7, under the leadership of Music Director Peter Oundjian. John Adams is this summer's Composer-in-Residence, and the Takács Quartet are Artists-in-Residence.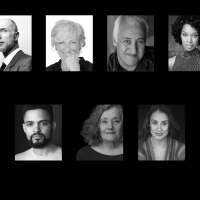 Hugo Armstrong, Anne Gee Byrd & More to Star in UNCLE VANYA at Pasadena Playhouse
by Chloe Rabinowitz - Apr 26, 2022
Pasadena Playhouse has announced casting and creative team for the Los Angeles premiere of the Richard Nelson, Richard Pevear, and Larissa Volokhonsky translation of Uncle Vanya by Anton Chekhov coming to the Playhouse June 1 through June 26; the press opening is Sunday, June 5 at 5 p.m. 
Colorado Music Festival Announces 2022 Season
by A.A. Cristi - Jan 19, 2022
The Colorado Music Festival in Boulder, Colorado, under the leadership of Music Director Peter Oundjian, returns to Chautauqua Auditorium in Boulder this summer for 22 concerts between June 30 and August 7. 
Photo Coverage: James Cromwell Receives Portrait at Sardi's
by Jennifer Broski - Feb 28, 2020
James Cromwell is currently starring in Grand Horizons on Broadway. Yesterday, February 27, he was honored with a portrait at Sardi's!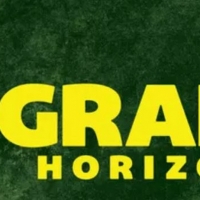 Meet the Cast of GRAND HORIZONS - Now in Previews on Broadway!
by Chloe Rabinowitz - Dec 20, 2019
Grand Horizons is now in previews on Broadway!  Grand Horizons will play a strictly limited 10-week engagement, and officially open on January 23, 2020 at The Hayes Theater (240 West 44th Street).
Ben McKenzie Completes the Cast of Broadway's GRAND HORIZONS
by Chloe Rabinowitz - Nov 12, 2019
Second Stage Theater (Carole Rothman, President and Artistic Director; Casey Reitz, Executive Director) has announced Ben McKenzie (Ben) will complete the cast of Bess Wohl's GRAND HORIZONS. The production will mark his Broadway debut.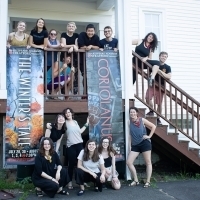 Shakespeare Academy at Stratford Kicks Off Its 6th Season
by Stephi Wild - Jun 29, 2019
On June 20th, the Shakespeare Academy @ Stratford kicked off its sixth season by welcoming fourteen young actors to Stratford, CT. Coming from as close as New York City and as far as the UK and Mexico, the group will spend six weeks training and performing on the property that once housed the American Shakespeare Festival Theater.
Shakespeare Theatre Company Announces Final MICHAEL KAHN AND FRIENDS: OFF THE RECORD Event
by Sarah Hookey - May 22, 2019
Shakespeare Theatre Company's Artistic Director Michael Kahn invites theatre-lovers to the final evening of intimate conversations about his career in D.C. as he prepares to step down as Artistic Director.

BWW Review: MACBETH at Commonwealth Theatre Center
by Keith Waits - May 20, 2019
I remember studying the Scottish play during my junior year in high school. The themes of unchecked ambition and the question of power in gender roles are significant, weighty topics for anyone, let alone teenagers. I'm happy to report that the cast of Macbeth, as part of the Young American Shakespeare Festival at Commonwealth Theatre Center, is more than up to the task.

BWW Review: THE WINTER'S TALE at Commonwealth Theatre Center
by Keith Waits - May 20, 2019
It was not too long ago that Commonwealth Theatre Center completed the Shakespeare canon of plays. Assuredly, because of the scope and volume of The Bard's works, it doesn't surprise me that it has been a little while since director Charlie Sexton had last brought this fairy tale to life.
American Shakespeare Festival Frequently Asked Questions
What awards has American Shakespeare Festival been nominated for?
Special Tony Award (Tony Awards) .
What awards has American Shakespeare Festival won?
Special Tony Award (Tony Awards).