Latest News on Alex Katz:
Alex Katz News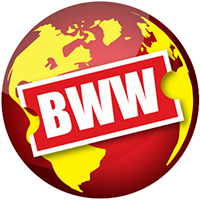 GRAY Announces GRAY AT 60 Exhibition And Accompanying Book
by A.A. Cristi - Jan 13, 2023
GRAY announces GRAY at 60, an exhibition and accompanying book commemorating six decades since the gallery's founding in 1963 by Richard Gray (1928-2018).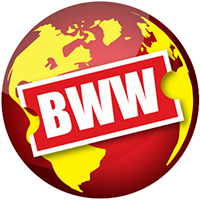 Cultural Council for Palm Beach County Hosts Free Exhibition by Artist Serge Strosberg VENI, VIDI, VICI
by A.A. Cristi - Dec 28, 2022
In its dynamic Donald M. Ephraim Family Gallery, the Cultural Council for Palm Beach County will present another thought-provoking exhibition: Veni, Vidi, Vici by international portrait artist Serge Strosberg, January 6 through February 18, 2023. The exhibition is an artistic exploration of the life and influence of Henry Morrison Flagler, the founder of Standard Oil and the Florida East Coast Railroad, as well as the cities of Miami and Palm Beach.
Works & Process Presents: Alex Katz And Paul Taylor: FOUR DECADES OF COLLABORATIONS
by A.A. Cristi - Sep 29, 2022
In conjunction with the Guggenheim Museum's Alex Katz retrospective - Alex Katz: Gathering - join Paul Taylor Dance Company Artistic Director Michael Novak and celebrated Taylor alumna and educators Carolyn Adams and Susan McGuire as they discuss the lasting resonance of Alex Katz's collaborations with dancemaker Paul Taylor. Select archival video highlights from their 15 collaborations will be screened, as well as insights into the process, design, and impact of interdisciplinary collaborations.
Paul Taylor Dance Company Presents POLARIS By Alex Katz And Paul Taylor
by A.A. Cristi - Sep 27, 2022
Artist Alex Katz and choreographer Paul Taylor collaborated on 15 works. In conjunction with the Guggenheim Museum's retrospective Alex Katz: Gathering, Works & Process will present a performance by the Paul Taylor Dance Company in the Guggenheim rotunda. Selected by Michael Novak, Paul Taylor Dance Company Artistic Director, Polaris, a 1976 collaboration between Taylor and Katz will offer audiences a unique and unprecedented opportunity to see the performance-normally shown on a proscenium stage-up close and from 360 degrees.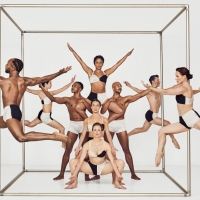 Paul Taylor Dance Company Returns To Lincoln Center, November 1- 13
by A.A. Cristi - Sep 7, 2022
The Paul Taylor Dance Company (PTDC) will return to the David H. Koch Theater at Lincoln Center for its highly-anticipated New York City Season from November 1 to November 13, 2022.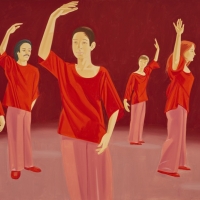 Colby Museum Exhibition The First To Focus On Artist Alex Katz's Collaborations With The Performing Arts
by Stephi Wild - Aug 18, 2022
Alex Katz: Theater and Dance is the first comprehensive museum exhibition of artist Alex Katz's highly collaborative and playful work with choreographers, dancers, and members of avant-garde theater ensembles.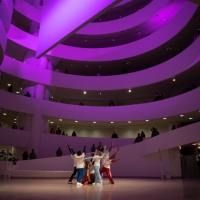 Works & Process Announces Fall 2022 Season Featuring the Creators of Broadway's SOME LIKE IT HOT & More
by Chloe Rabinowitz - Aug 16, 2022
As a process-focused performing arts organization, Works & Process continued to provide opportunities and fees for artists throughout the pandemic, and pioneered the bubble residency model to support their work safely. The fall 2022 season will feature the official world premieres of works created by New York artists.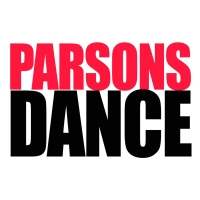 Parsons Dance is Coming to the Fred Kavli Theatre in Thousand Oaks This October
by Chloe Rabinowitz - Aug 11, 2022
Parsons Dance will thrill audiences with their energized, athletic and joyous style of dance on Sunday, October 2, 2022, at 7:00 pm at the Fred Kavli Theatre.
Congo Square Theatre Extends WHAT TO SEND UP WHEN IT GOES SOWN Until May 7
by A.A. Cristi - Apr 19, 2022
Congo Square Theatre Company, GRAY, and Theaster Gates's Rebuild Foundation are proud to announce that the Chicago Premiere of What to Send Up When It Goes Down, by award-winning playwright Aleshea Harris, has been extended by popular demand with three additional performances at the Rebuild Foundation's Stony Island Arts Bank.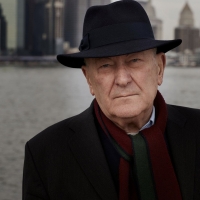 The Foundation for Contemporary Arts Announces John Cage Award Winner
by Marissa Tomeo - Jan 29, 2022
On January 27th, the Foundation for Contemporary Arts announced its 2022 awards, with 20 artists recognized in the fields of dance, music & sound art, performance art & theater, poetry, and the visual arts. Among the grantees is Petr Kotik, who receives the 2022 John Cage Award.
Alex Katz Videos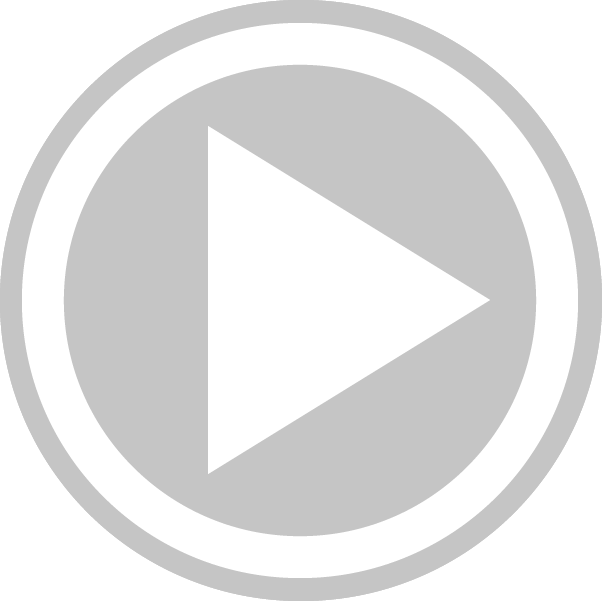 VIDEO: NBC Shares WORLD OF DANCE Digital Exclusive Judges Dance Off With Jennifer Lopez, Ne-Yo, Derek Hough & Jenna Dewan
by Stage Tube - May 22, 2018
Judges Jennifer Lopez, Derek Hough and NE-YO, and host Jenna Dewan get competitive.