Photo Flash: The Colony Hosts CULTURE & COCKTAILS with Charles & Clo Cohen
The popular series CULTURE & COCKTAILS, hosted by the Cultural Council of Palm Beach County, recently attracted around 130 supporters to The Colony Hotel, Palm Beach for the fourth "Conversation" of its 10th anniversary season. Scroll down for photos from the event!
Continuing this season's theme of conversations with fascinating couples who are part-time residents of Palm Beach, the March 2 CULTURE & COCKTAILS featured a Conversation with Charles & Clo Cohen. He is owner, Chairman & CEO of Cohen Media Group, which distributes independent and international films in the U.S., including most current French films and a recent Oscar nominee for Best Foreign Language Film (Timbukto), and as President & CEO of Cohen Brothers Realty, he controls more than 12 million square feet of Class A office, retail and design showroom space nationwide, including DCOTA (Design Center of the Americas) in Dania Beach. She is the former model and advertising/marketing executive who worked with designers Tom Ford and Gucci in London and Jimmy Choo in the U.S.
Ellen Wedner, Director of the recently completed Donald M. Ephraim Palm Beach Jewish Film Festival, interviewed Mr. and Mrs. Cohen.
This season's final CULTURE & COCKTAILS at The Colony will be held on Monday, April 6 and will be a Conversation with 9-time Tony Award winner Tommy Tune (Best Actor in a Musical for My One and Only, Best Featured Actor in a Musical for Seesaw, Best Choreography for A Day in Hollywood/A Night in the Ukraine, My One and Only, Grand Hotel and The Will Rogers Follies, and Best Direction of a Musical for Nine, Grand Hotel and The Will Rogers Follies). In addition, Tune has been awarded The National Medal of the Arts, eight Drama Desk Awards, three Astaire Awards, the Society of Directors and Choreographers' George Abbott Award for Lifetime Achievement, a star on the Hollywood Walk of Fame and he has been designated a Living Landmark by the New York Landmarks Conservancy. His film credits include Hello Dolly and Ken Russell's The Boyfriend.
Tommy Tune will be interviewed by Rob Russell, Entertainment Director for The Colony Hotel's Royal Room Cabaret. Mr. Tune is headlining in the Royal Room for two weeks (March 31-April 11).
Each CULTURE & COCKTAIL event runs from 5 to 7 p.m., with registration and cocktails from 5 to 5:45 p.m., and the "Conversation" from 5:45 to 7 p.m., including audience Q&A. The Colony Hotel is located at 155 Hammon Avenue, just one block south of Worth Avenue and one block west of the Atlantic Ocean.
Admission to CULTURE & COCKTAILS is $60 for advance RSVPs and $75 at the door, and FREE for members of the Cultural Council ($250 level and above). All proceeds go to support artist programs of the nonprofit Cultural Council of Palm Beach County. For membership information or to RSVP, contact Debbie Calabria at 561.472.3330.
About the Cultural Council of Palm Beach County: The Cultural Council is the official support agency for arts and culture for Palm Beach County serving non-profit organizations, individual artists and arts districts. The Council promotes the county's cultural experiences through an integrated program of advertising, public relations and marketing activities to both visitors and residents. Each year, the Council administers more than $3.6 million in grants, supports arts and cultural education, provides capacity building training and advocates for funding and arts-friendly policies. Located in the historic Robert M. Montgomery, Jr. building in downtown Lake Worth, the Council mounts a series of group and solo exhibitions featuring Palm Beach County artists and provides other programming. Connect with the Council at www.palmbeachculture.com, or 561.471.2901. Gallery hours are 10 a.m. - 5 p.m. Tuesday through Saturday.
Photo Credit: Corby Kaye's Studio Palm Beach


Rena Blades, Charles & Clo Cohen, Ellen Wedner

Roe Green, Bobbi Horwich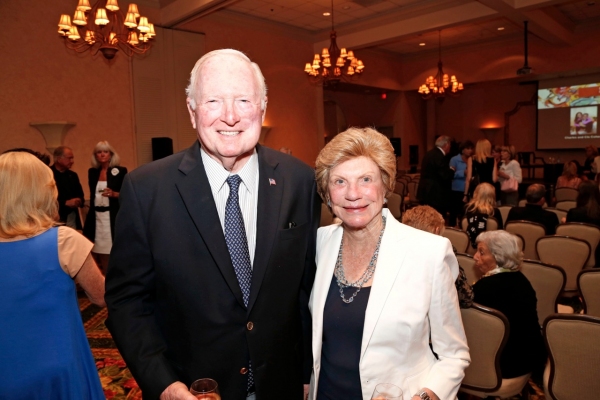 Bert & Sallie Korman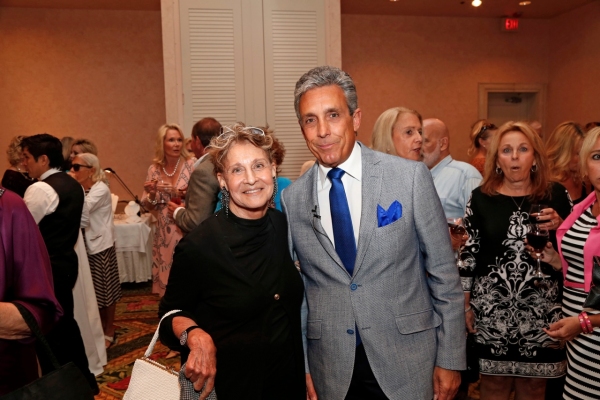 Ellen Liman, Charles Cohen

Maxine Marks, Donald M. Ephraim, Ellen Wedner

Arlene Herson, Bob Frayberg

Bunny Weinrib, Gloria Cohen, Helen Barasch

Janice and Michael Barry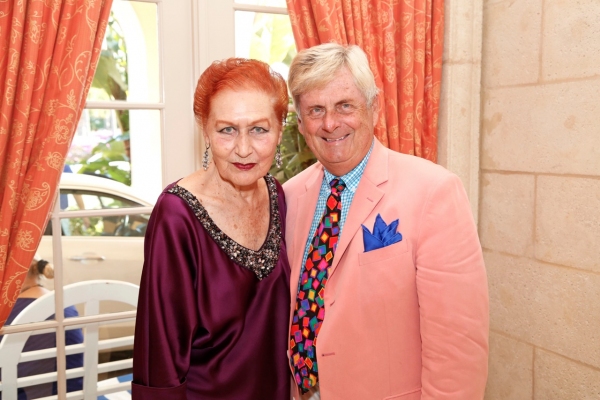 Skira Watson, David Kamm

Melanie Rothenberg, Cheryl Hedelson, Erika Bliss

Alan Fried, Caroline Toms

Barbara McDonald, Shirley Cowen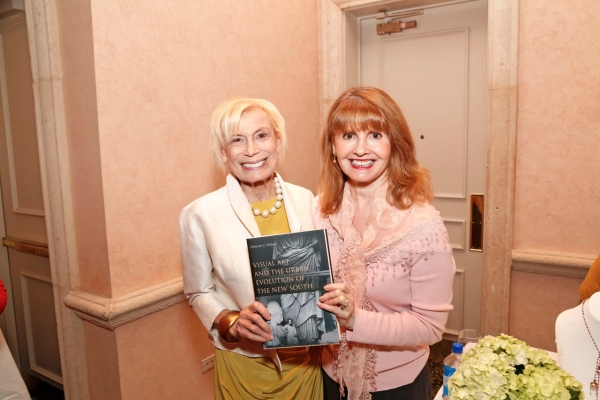 Bobbi Horwich, Deborah Pollack

Don and Beverly Gore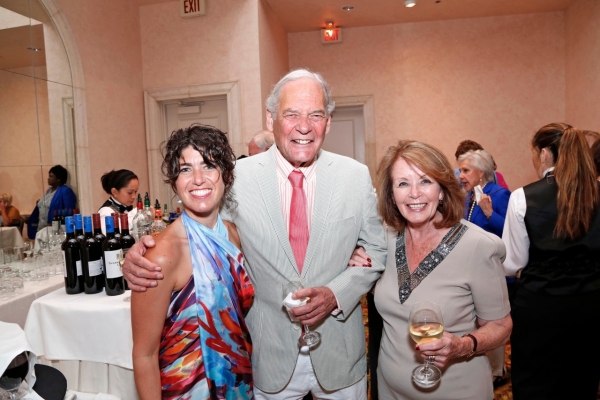 Jacqueline Journey, Susan Lundin, Marsha Fontanive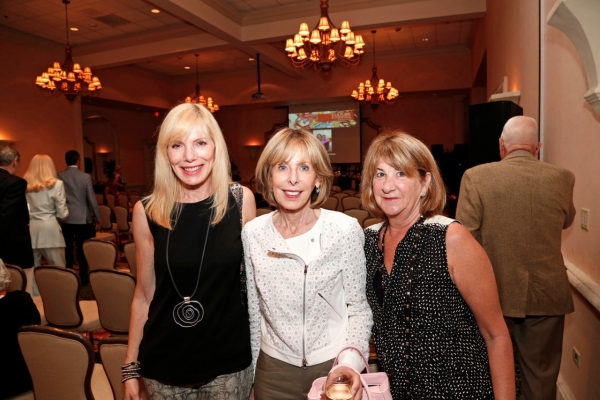 Frances Ford, Lauren Daitch, Mindy Levine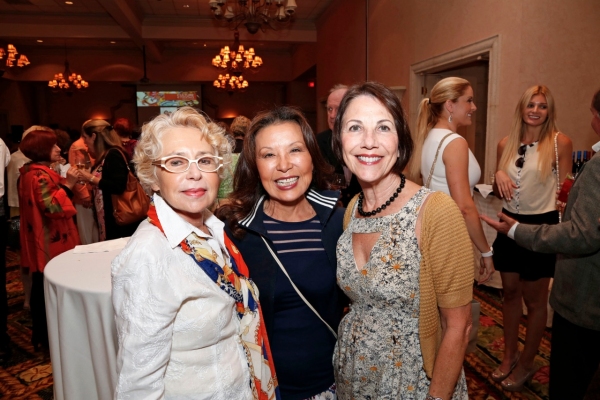 Pamela Saba, Alex Anderson, Cloe Gibson

Kent and Pamela Fincham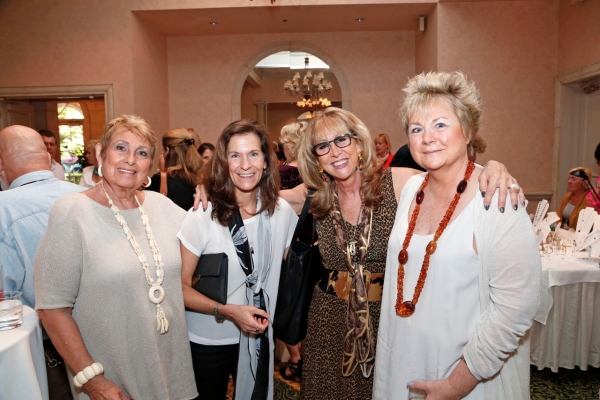 Barbara McDonald, Chris Bourbeau, Bonnie Roseman, Mary Ann Seidman
Related Articles View More Palm Beach

Stories

Shows
More Hot Stories For You