THE FRESH FRUIT FESTIVAL 2023 Returns On Stage, On Film, And On The Air
For the 13th year in a row, the festival will take place at The Wild Project.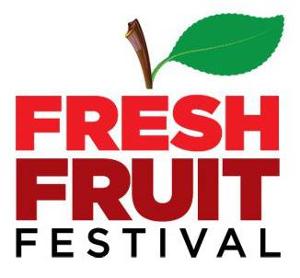 New York's preeminent LGBTQ Arts Festival returns for another season of exciting work on stage - on film - and on the air. THE FRESH FRUIT FESTIVAL 2023 Main-Stage will premiere a dozen new works exploring the LGBTQ experience. For the 13th year in a row, the festival will take place at The Wild Project, 195 E 3rd St, New York City, APRIL 24 - MAY 7. TICKETS
Established in 1991, All Out Arts is a 501(c)(3) nonprofit devoted to bringing together the diverse artistic, organizational, political and financial resources of the LGBTQ community in order to fight intolerance. All Out Arts fulfills its mission by supporting arts organizations within the community through fiscal sponsorship, events, contests, collaborations, networking events for emerging artists, and by sponsoring productions, concerts and exhibitions of visual arts. We confront homophobia through the humanizing influence of the arts, and the Fresh Fruit Festival is the primary expression of the All Out Arts mission.
The Fresh Fruit Festival was the creation of two long established LGBT community arts groups: New Village Productions: and All Out Arts. Now the festival is presented by All Out Arts to celebrate the LGBTQ community's unique perspective, creativity & diversity - local, national, and international - and as of two years ago - on stage, on film, and on the air.
FRESH FRUIT FESTIVAL 2023 LINE-UP
OPENING EVENT: Meet You Downstairs
Mon 4/24 at 8:00, Wed 4/26 at 8:30, Sun 4/30 at 1:00
The Festival opener concerns an evolving family, speaking Truth to Queer people everywhere.
Angel on Eros
Mon 4/28 at 6:30, Sat 4/29 at 3:30, Sun 4/30 at 7:30
A gay, Hispanic artist immortalizes a young restaurant owner, unleashing more drama than either anticipated.
Cornflake Pie
Thur 5/4 at 6:30, Fri 5/5 at 8:45, Sun 5/7 at 3:15
You need to try Cornflake Pie! A queer Thanksgiving family comedy in which lives unravel and recombine in extraordinary fashion.
Cowgirl Summer
Tue 5/2 at 6:30, Wed 5/3 at 8:30, Sat 5/6 at 7:15
The best gang in town! Can we remember our former selves with a little kindness? Even if those selves used the Internet with less than kindness?
EELPOUT
Tue 4/25 at 7:00, Sat 4/29 at 5:30, Sun 4/30 at 5:15
Burly Scandinavians ice-fishing - but a 'seductive' fish has other ideas!
Erastes
Fri 5/5 at 6:30, Sat 5/6 at 3:00, Sun 5/7 at 1:00
Teacher - Student? or Master - Slave?
the Trans FILMS Event: Transitions 2023!
One Night Only! Saturday 4/29 at 8:00 pm
Our inimitable "Clover Honey" hosts new Trans Films
Mr. Oatmeal
Wed 4/26 at 6:30, Thur 4/27 at 9 pm, Sun 4/30 at 3:15
You can't resist Mister Oatmeal. But is love enough of a reason to keep something alive?
2 LGBTQ 1-Acts
Monday 5/1 at 8:30 pm / Sunday 5/7 at 5:45 pm
Featuring: DRIP by Max Mooney; Fettuccine by Queen Tiye.
Taking The Plunge
Wed 5/3 at 6:30, Thus 5/4 at 6:45, Sat 5/6 at 5:15
Sooner or later, we all have to. Exploring the beauty of change and growth we follow a young person with trans-masculine identity, and get right to the heart of what 'experience' is really all about.
The 7 Unlucky Passengers at the End of the World
Mon 5/1 at 6:30, Tue 5/2 at 8:30, Sat 5/6 at 1:00
by Steph Prizhitomsky - Seven people (and a ghost), collected over the centuries, are imprisoned by a "time traveler" - trapped within his idea of paradise.
SPECIAL FEATURED EVENT: Transformation - the Christine Jorgensen musical
Thur 4/27 at 6:30, Fri 4/28 at 8:30, Sat 4/29 at 1:00
by Donald Steven Olson - a Fresh Fruit featured event: An unforgettable musical of the story you think you know, about the world's first trans superstar.