Sundog Theatre Elects New Board Chair
Amanda Straniere takes over from Jason Walters who served in that position for seven years.
Sundog Theatre has elected Amanda Straniere as new chair to head the board of directors as the company enters its 21st year. She takes over from Jason Walters who served in that position for seven years.
Ms. Straniere is a lifelong Staten Islander who loves to support organizations and initiatives that bring culture to life in her hometown. She currently works as Regional & Community Affairs Specialist at Con Edison, where she builds relationships with elected officials, shares initiatives with the community, and supports non-profits through the company's charitable giving program. Previously, she served as Development Manager for the Staten Island Museum and the Director of Tourism & Cultural Affairs at the Office of the Staten Island Borough President. A graduate of Dickinson College, the University of East Anglia, Ms. Straniere also earned an Executive MPA from Baruch College. In addition to serving on the board of Sundog Theatre, she is also a representative on the Citizen's Advisory Committee for CreateNYC.
"It has been a pleasure to serve on the board of Sundog Theatre for the past five years and see firsthand the great work that they do" says Ms. Straniere. "Sundog brings so much to our community, from original works like Scenes from the Staten Island Ferry to fostering a love of theatre in youth through their arts in education programs. I want to thank Jason Walters for his leadership, especially through the pandemic. I am excited to take on this new role as board chair and look forward to continuing to support Susan, the board, and the Sundog team."
"Amanda has been a wonderful addition to Sundog's board. She possesses expertise in development and management, and has been a valuable advisor during her years here," says Executive Director Susan Fenley. "Her reach into the Island's community will assist Sundog to interweave its connections in many areas. We thank Jason for serving as chair for so many years, and are excited to see Amanda step into this position."
| | |
| --- | --- |
| Vote Now for the 2022 BroadwayWorld Off-Broadway Awards | |
| voting ends in | |
More Hot Stories For You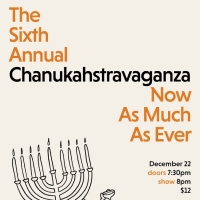 The Sixth Annual Chanukahstravaganza Comes to Littlefield This Month

December 8, 2022

Lana Schwartz and Ilana Michelle Rubin are two Jewish (you might have guessed), native New Yorkers who always get pretty lonely around the holiday season. For the sixth year in a row, they've invited some of the funniest Jewish comedians in New York City (where else?) to help them celebrate the Miracle of Lights: Chanukah. Hannukah. Hanukah. However you choose to spell it. There will be songs, there will be laughter, there will be surprises, and you know there will be gelt. Lots of gelt. Tons of it.
---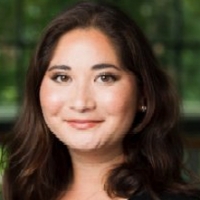 Einhorn Prize Reading Announced At Triad Theater, December 11

December 7, 2022

On Sunday December 11 at 2pm, there will be a presentation of the winners of the first David A. Einhorn Playwriting Prize The event will be held at the Triad Theater, 158 W. 72nd Street. The event will run 90 minutes and include readings of the 1st and 2nd prize winners, some words about David Einhorn, and a talkback on the topics addressed by the plays.
---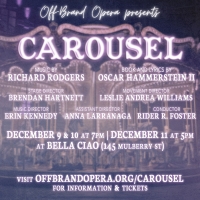 Off-Brand Opera Presents CAROUSEL, December 10 & 11

December 7, 2022

Off-Brand Opera returns this fall with a fresh take on Carousel, the beloved Rodgers & Hammerstein classic. Carousel will be presented with a fresh take on the classic work, featuring performers from a variety of artistic backgrounds in restaurant Bella Ciao's intimate basement cabaret space.
---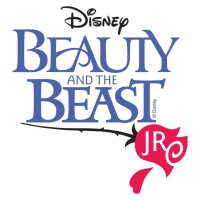 BEAUTY AND THE BEAST JR. to be Presented at AMT Theater in January

December 7, 2022

​January 18th through the 22nd is BEAUTY AND THE BEAST at AMT Theater. Wednesday through Saturday at 7pm, Saturday at 2 and Sunday at 3pm.
---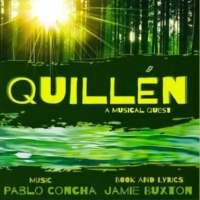 QUILLÉN A New Musical To Premiere At Winterfest, December 13-17

December 6, 2022

Latiné Musical Theatre Lab and Teatro Latea unite to present the new Chilean musical Quillén at New York Theater Festival's Winterfest, December 13-17, 2022.
---