LETTERS TO THE PRESIDENT At The Cooper Union Announces Composer Line Up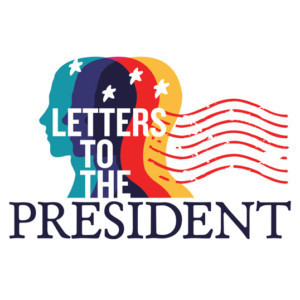 Letters to the President, the multi-composer song cycle, reimagines letters written to Presidents throughout our United States history. Each song is inspired by an individual letter and written by a different composer or writing team.
The project will be presented in concert, Monday, April 8, 2019 at 7pm in the historic Great Hall at The Cooper Union for the Advancement of Science and Art to celebrate the school's 160th anniversary.
Letters to the President is pleased to announce featured composers, including:
2019 Jonathan Larson Grant recipients Emily Gardner Xu Hall (Untitled Cherry Orchard Musical, I am This for You) and Ben Wexler (Washington Square, The Orchestra)
Alexander Sage Oyen (Diva: Live From Hell, Archie's Final Project)
Anna K. Jacobs (POP!, Teeth, Harmony, Kansas)
Dawn Avery (Ajijaak on Turtle Island at the New Victory Theatre, GRAMMY and NAMA nominee)
Elliah Heifetz (Dust Can't Kill Me, WILDWOOD)
The Lobbyists (SeaWife, Drama Desk nomination)
Madeline Myers (Masterpiece, The Starry Messenger, The Devil's Apprentice)
Mark Sonnenblick (Midnight at The Never Get, Independents, Jonathan Larson Grant)
Naomi Matlow & Teresa Lotz (ThreeTimesFast)
Nick Blaemire (Glory Days, A Little More Alive)
Preston Max Allen (We Are the Tigers, Agent 355)
Rona Siddiqui (Salaam Medina: Tales of a Halfghan, One Good Day)
Ronvé O'Daniel & Jevares Myrick (Once Upon a Rhyme, the New Girl, Greenwood)
Simone Allen (Octet, The Cher Show, Folk Wandering)
Will Van Dyke and Jeff Talbott (The Circle and the Wheel, Imagine Harry, Wintersong)
Letters to the President is conceived by director Michael Bello (We Are The Tigers, Summer: The Donna Summer Musical) and dramaturg Jessica Kahkoska (Discount Ghost Stories, Agent 355), with the letters curated by Kahkoska. Music direction and orchestrations by Patrick Sulken (Pretty Woman: The Musical), co-produced by Sara DeViney and Tim Marback.
The letters were curated through archival research and private collections from across the country. Spanning topics including western expansion, World Wars I and II, space exploration, and the civil rights movement, Letters to the President offers a powerful look at the American dream. The evening will feature composers' songs performed alongside readings of the letters that inspired them.
Announcement of cast and special guest readers to follow.
Tickets to Letters to the President are free and can be registered for here.