Jannica Olin Brings Award Winning Show (IM)PERFEKT To United Solo Festival
What if that which you identify with suddenly disappeared? Who would you be then?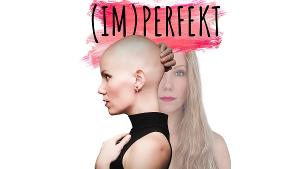 Jannica Olin is bringing her award winning one woman show (IM)PERFEKT to the world's largest solo theatre festival; United Solo at Theatre Row in New York City, October 14 at 7pm EST at Studio Theatre at Theatre Row, 410 W. 42nd Street, New York, NY 10036. Tickets are $46.50 (including service charge) and available at www.unitedsolo.org/imperfekt
What if that which you identify with suddenly disappeared? Who would you be then?
(IM)PERFEKT is a solo show about identity, beauty and labels. Actress Jannica Olin was the stereotypical blonde blue-eyed Swede. Her long hair had always been a big part of her identity. Until suddenly, she lost it all.
​In (IM)PERFEKT, Jannica takes us on a journey of exploring and uncovering that which we think we are, have to be and maybe, ultimately aren't. And how can one turn Alopecia into a superpower?
(IM)PERFEKT had it's world premiere at the Hollywood Fringe Festival in June 2019 to sold-out houses and took home the Producers's Encore Award; a nomination for The Diverse Diva Award by The Los Angeles Women's Theatre Festival, the Critics' Choice Award and Audience Choice Awards by Better Lemons. In 2020, Jannica received a BroadwayWorld Theatre Award nomination as Performer of The Decade as well as Production Of The Decade.
A graduate of The Neighborhood Playhouse School Of Theatre in New York, Swedish born Jannica Olin lost all her hair to Alopecia in 2014. Her journey has, in addition to (IM)PERFEKT, led to the TEDx Talk; Welcome To My New Normal, a feature interview in The Hollywood Reporter, as well as commercials, films and music videos ( Andy Grammer, JessieJ, Janelle Monae). Learn more at www.jannicaolin.com
More Hot Stories For You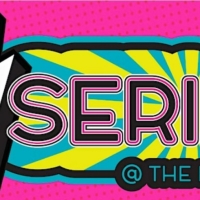 The Fled Collective to Present SERIALS, Cycle 5: The Return Of The Popular Late Night Short Play Competition

November 30, 2022

The beloved late-night play competition is BACK, reclaimed, and newly imagined to prioritize BIPOC and Queer voices.
---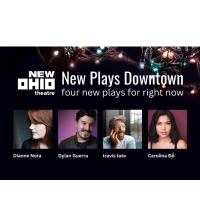 New Ohio Theatre to Present NEW PLAYS DOWNTOWN Reading Series in December

November 29, 2022

New Ohio Theatre will welcome audiences to New Plays Downtown, a new play reading series, running December 15th - 18th. The series, curated by Dianne Nora and New Ohio Theatre, will feature four new plays by Carolina Đỗ, Dylan Guerra, Dianne Nora, and travis tate.
---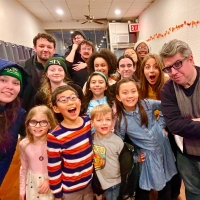 A CHRISTMAS CAROL to Open at The Secret Theatre This Holiday Season

November 29, 2022

A Christmas Carol will open at The Secret Theatre beginning December 15. The Secret Theatre's production of A Christmas Carol features a brand-new adaptation by their Artistic Director, Richard Mazda, who will also perform Scrooge.
---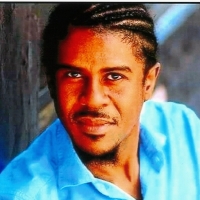 LEAVES Comes to NY Theater Festival This Week

November 29, 2022

Playwright Victor Vauban Jr. brings his award-winning play "LEAVES" to Teatro LATEA on Manhattan's Lower East Side as part of the New York Theater Festival on Wednesday, November 30, 2022 @ 4pm, Friday, December 2, 2022 @ 6:30pm and Sunday, December 4 @ 1pm.
---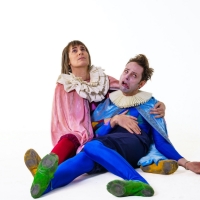 One Year Lease Theater Company's World Premiere of DEAD + ALIVE Begins Tonight

November 29, 2022

One Year Lease Theater Company's world premiere of DEAD + ALIVE begins previews tonight. Conceived by Helen Hayes and Edinburgh Stage Award winner Richard Saudek, DEAD + ALIVE is co-directed by Pher [sic] and Saudek, with original live music by Benjamin Domask-Ruh.
---