Jannica Olin Brings Award Winning Show (IM)PERFEKT To United Solo Festival
What if that which you identify with suddenly disappeared? Who would you be then?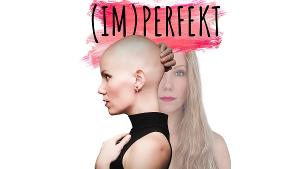 Jannica Olin is bringing her award winning one woman show (IM)PERFEKT to the world's largest solo theatre festival; United Solo at Theatre Row in New York City, October 14 at 7pm EST at Studio Theatre at Theatre Row, 410 W. 42nd Street, New York, NY 10036. Tickets are $46.50 (including service charge) and available at www.unitedsolo.org/imperfekt
What if that which you identify with suddenly disappeared? Who would you be then?
(IM)PERFEKT is a solo show about identity, beauty and labels. Actress Jannica Olin was the stereotypical blonde blue-eyed Swede. Her long hair had always been a big part of her identity. Until suddenly, she lost it all.
​In (IM)PERFEKT, Jannica takes us on a journey of exploring and uncovering that which we think we are, have to be and maybe, ultimately aren't. And how can one turn Alopecia into a superpower?
(IM)PERFEKT had it's world premiere at the Hollywood Fringe Festival in June 2019 to sold-out houses and took home the Producers's Encore Award; a nomination for The Diverse Diva Award by The Los Angeles Women's Theatre Festival, the Critics' Choice Award and Audience Choice Awards by Better Lemons. In 2020, Jannica received a BroadwayWorld Theatre Award nomination as Performer of The Decade as well as Production Of The Decade.
A graduate of The Neighborhood Playhouse School Of Theatre in New York, Swedish born Jannica Olin lost all her hair to Alopecia in 2014. Her journey has, in addition to (IM)PERFEKT, led to the TEDx Talk; Welcome To My New Normal, a feature interview in The Hollywood Reporter, as well as commercials, films and music videos ( Andy Grammer, JessieJ, Janelle Monae). Learn more at www.jannicaolin.com
More Hot Stories For You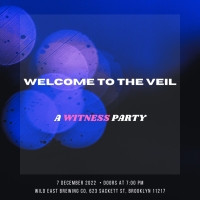 Immersive Theater Company Witness to Pop Up at Wild East Brewing in December

November 26, 2022

To celebrate their 5th year creating immersive theater in New York and beyond, Witness is throwing their first-ever party to toast to their anniversary and raise funds for future immersive projects. The party will take place at 7:00pm at Wild East Brewing Co. in Gowanus.
---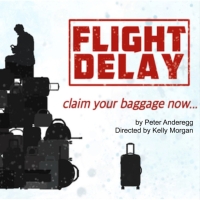 Premiere of FLIGHT DELAY By Peter Anderegg Will Open at The Tank Next Week

November 25, 2022

On December 1st Thisbe Theater Company opens Peter Anderegg's Flight Delay directed by Kelly Morgan at The Tank. The production runs until the 18th at 312 West 36th Street in New York City.
---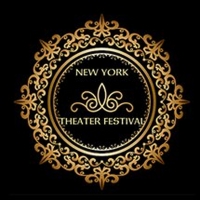 LEAVES by Victor Vauban Jr. to be Presented at Teatro LATEA in December

November 23, 2022

'LEAVES" by Victor Vauban Jr. will be presented at Teatro LATEA Nov.30th, Dec. 2nd & 4th. The primary themes of this play include assimilation, colorism, the importance of family and mental health.
---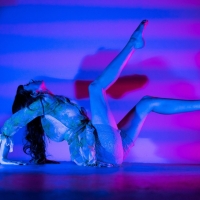 Vangeline Theater/New York Butoh Institute to Host Fundraising Gala in December

November 22, 2022

Vangeline Theater has announced a Fundraising Gala on Sunday, December 11, 2022 at 8pm at Temple NYC, Brooklyn. Proceeds from the gala will support sending dancers to Houston, Texas, from February 6-10, 2023 to make history conducting a pilot study for The Slowest Wave - the first neuroscientific study of Butoh.
---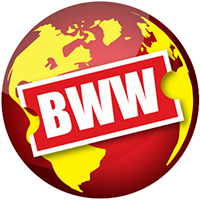 KWANZAA: A REGENERATION CELEBRATION Returns In-Person at The Apollo

November 22, 2022

The Apollo announced today its annual Kwanzaa celebration, which returns in-person for the first time in two years, offering attendees the opportunity to experience the cultural importance and collective Black joy that characterize the holiday.
---