Harlem Stage Receives $750K From Charles and Lucille King Family Foundation
Harlem Stage provides opportunities and support for visionary artists of color, makes performances easily accessible to all audiences.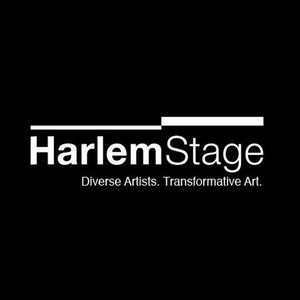 Harlem Stage has received a $750,000 grant from The Diana King Memorial Fund, presented by The Charles and Lucille King Family Foundation.
"Harlem Stage extends our heartfelt appreciation to Gray Coleman and his colleagues at the King Family Foundation for their generous grant that will support our programs and institution at an ideal time. It will enable us to recognize the legacy of our 40-year history of supporting the visionary work of artists of color, the anniversary of which we celebrate next year. It is our fondest hope that others will join in celebrating and supporting this landmark achievement," said Patricia Cruz, Artistic Director of Harlem Stage.
Gray Coleman, Trustee and Vice President of The Charles and Lucille King Family Foundation, who spearheaded the efforts to secure the grant for Harlem Stage, said, "My King Family Foundation colleagues and I could not be more thrilled to be able to deliver this grant to Harlem Stage, an organization whose artistic energy and ambition we have admired for so long. We hope that our grant will assist the organization in substantially expanding its programming and other services, and that many other donors will be inspired to follow our example and support Harlem Stage."
About The Charles and Lucille King Family Foundation
The Charles and Lucille King Family Foundation was established in 1988, and from that time has continued to support individuals, institutions, and organizations committed to educational excellence and professional development.
Diana King was the daughter of the late Lucille and Charles King and grew up in the world of television. Her father founded King World Productions in 1964, which became the country's leading distributor of television syndicated programming. She established the Foundation in 1988 while fulfilling a successful career at King World Productions. During her 30-year tenure as board chair and president, the Foundation awarded hundreds of scholarships to students at colleges and universities around the country, in many instances to individuals who would have been financially unable to continue their studies without this assistance.
About Harlem Stage
Harlem Stage commissions, incubates, and presents innovative and vital work that responds to the historical and contemporary conditions that shape our lives and the communities the organization serves.
Harlem Stage provides opportunities and support for visionary artists of color, makes performances easily accessible to all audiences, and introduces children to the rich diversity, excitement, and inspiration of the performing arts.
With a long-standing tradition of supporting artists and organizations around the corner and across the globe, Harlem Stage boasts such legendary artists as Harry Belafonte, Max Roach, Sekou Sundiata, Abbey Lincoln, Sonia Sanchez, Eddie Palmieri, Maya Angelou, and Tito Puente, as well as contemporary artists like Mumu Fresh, Jason "Timbuktu" Diakité, Christian Scott aTunde Adjuah, Tamar-kali, Vijay Iyer, Mike Ladd, Meshell Ndegeocello, Jason Moran, José James, Nona Hendryx, Bill T. Jones, and more. Harlem Stage's education programs serve over 2,300 New York City school children each year.
Harlem Stage has been hailed as an organization still unafraid to take risks. Harlem Stage's investment in this visionary talent is often awarded in the early stages of many artists' careers, and the organization proudly celebrates their increasing success. Five members of its artist family have joined the ranks of MacArthur "Genius" Fellowship awardees: Kyle Abraham (2013), Vijay Iyer (2013), Jason Moran (2010), Bill T. Jones (1994), and Cecil Taylor (1991).
Harlem Stage is a winner of the Association of Performing Arts Presenters William Dawson Award for Programming Excellence and Sustained Achievement in Programming.