Max Roach News
Stephanie Berry, Carl Hancock Rux & More to Take Part in 'INVISIBLE MAN' AT 70: A HARLEM CELEBRATION
by Chloe Rabinowitz - Jan 30, 2023
Harlem Stage and Maysles Documentary Center have brought together a consortium of six Harlem-based arts organizations to produce a rich celebration of Ralph Ellison's seminal novel Invisible Man — marking the 70th anniversary of the book's publication.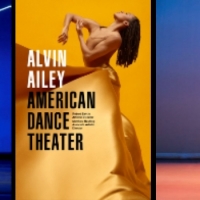 Alvin Ailey American Dance Returns For Six Performances Only March 8-12 At Auditorium Theatre
by A.A. Cristi - Jan 26, 2023
The Auditorium Theatre (50 E. Ida B. Wells Drive) will welcome the return of Alvin Ailey American Dance Theater, America's beloved cultural ambassador to the world, for six performances only, March 8-12, 2023, during their 22-city North American tour.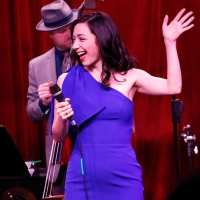 Julie Benko, Amanda Green & More to Perform at Birdland in February
by Chloe Rabinowitz - Jan 26, 2023
Birdland Jazz Club and Birdland Theater are open this February with a full slate of nightly performances! See Julie Benko, Amanda Green, and many more.
Thulani Davis, Wadada Leo Smith & the Kikuyu Ensemble to Join a Nights of Poetry and Music at Harlem Stage
by Chloe Rabinowitz - Jan 17, 2023
Harlem Stage is continuing its season-long series Black Arts Movement: Examined with an evening convening playwright, journalist, librettist, novelist, poet, and screenwriter Thulani Davis; Pulitzer Prize-nominated trumpeter and composer Wadada Leo Smith; and Smith's Kikuyu Ensemble.
Harlem Stage Announces Spring 2023 Programming Featuring THE VICKSBURG PROJECT World Premiere & More
by Chloe Rabinowitz - Dec 13, 2022
Harlem Stage has announced full programming for Spring 2023, continuing its Black Arts Movement: Examined series examining the 1960s/70s cultural movement led by Black artists, activists, and intellectuals.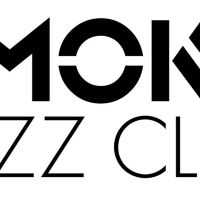 Smoke Jazz Club Begins 2023 With 80th Birthday Celebrations For Al Foster And Billy Harper, And More!
by A.A. Cristi - Dec 7, 2022
New York's Smoke Jazz Club kick-starts 2023 with a stellar line-up of some of jazz's greatest artists during the month of January.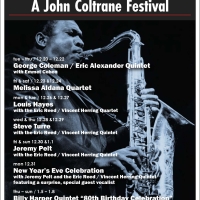 10th Annual Coltrane Festival Comes to Smoke Jazz Club
by Stephi Wild - Nov 29, 2022
 SMOKE's year-end Coltrane Festival "Countdown 2023" begins with the first of 16 nights led by a longtime friend of the club: living legend and renowned performer George Coleman. He joins forces with a most illustrious protégé, the great Eric Alexander for an intergenerational tenor saxophone summit meeting for the ages. Coleman and Alexander will be joined by dazzling pianist Emmet Cohen, rock-solid bassist John Webber and rousing drummer Joe Farnsworth. 
Alvin Ailey American Dance Theater Kicks Off City Center Holiday With Gala Benefit, November 30
by A.A. Cristi - Nov 28, 2022
Alvin Ailey American Dance Theater kicks off its 2022 holiday season engagement with a start-studded one-night only gala benefit on Wednesday, November 30 at 7pm, complete with an exceptional performance at New York City Center followed by a dinner-party at the Ziegfeld Ballroom.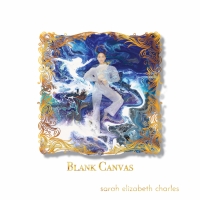 Vocalist-Composer Sarah Elizabeth Charles' BLANK CANVAS Out Now Via Stretch Music/Ropeadope Records
by Chloe Rabinowitz - Nov 11, 2022
Vocalist-composer Sarah Elizabeth Charles looks toward new beginnings on blank canvas, the latest album from her acclaimed band scope, out today via stretch music/ropeadope records.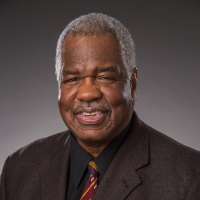 Bloomingdale School Of Music 2022/23 Faculty Concert Series Birthday Celebration - THE MUSIC OF MICHAEL COCHRANE
by A.A. Cristi - Oct 25, 2022
Bloomingdale School of Music announces its 2022/23 Faculty Concert Series at the David Greer Concert Hall, 323 West 108th Street, NYC.
Max Roach Videos
Max Roach Frequently Asked Questions
How many shows has Max Roach written?
Max Roach has written 1 shows including The Glorious Monster in the Bell of the Horn (Composer).