Review: Joanne Hartstone Creates A Moving, Authentic Portrait of Hollywood's Golden Age in THE GIRL WHO JUMPED OFF THE HOLLYWOOD SIGN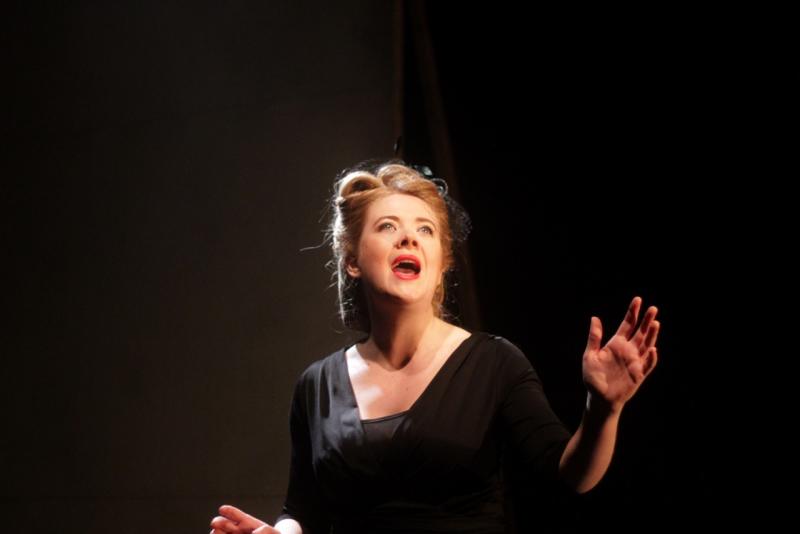 From her first utterance while perched on the H of the Hollywood Sign, Joanne Hartstone convinces us that she is failed Golden Age actress Evie Edwards. Even before we know why this young actress has resolved to end her life as Peg Entwistle did, we feel the urgency of her plight. Written by Hartstone herself, THE GIRL WHO JUMPED OFF THE HOLLYWOOD SIGN--a hit with audiences and critics alike at the Adelaide and Edinburgh Fringe Festivals--makes its New York debut at Theater for the City, fresh off a successful Hollywood run.
With her 1940s blonde locks and large blue eyes that widen (and almost sparkle) when she recounts an exciting past event, Hartstone's spoken voice evokes those on Turner Classic Movies on any given day. This is a feat: even an American-born actress would need to develop the intonation of the period. But Hartstone, who is Australian, has such a fine ear that she skillfully mimics not only the vocal contralto of one of her (and Edwards') heroes--
Judy Garland
--but captures the speech of the era.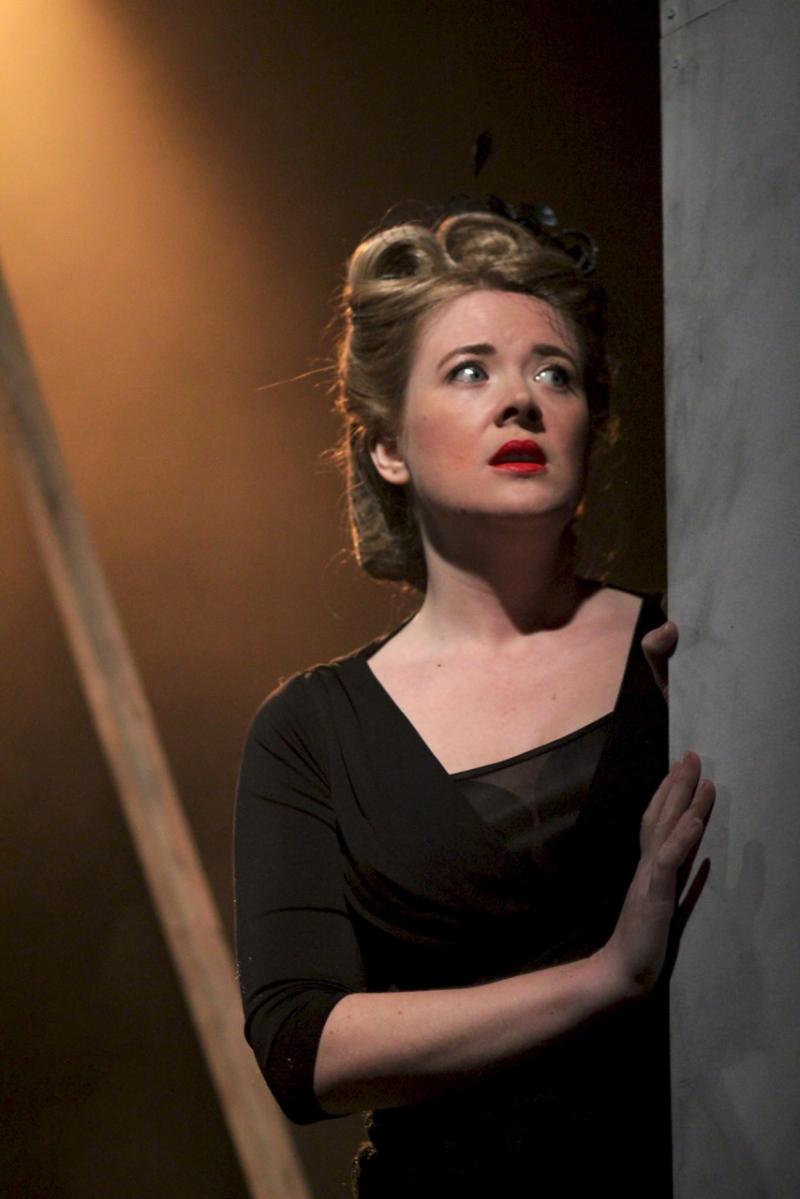 The play opens Evie's attempt to explain what's driven her to commit suicide: "It's not just one thing, it's the whole thing." Fidgety and nervous but by no means unhinged, Evie reminds us that suicide is rarely about "one thing." As she recounts her trying childhood, beginning with her mother's death during childbirth, we get a sense of privation through the Depression and beyond.
But "Daddy" does his best to make her feel safe, valued, and loved. After a stint in Hooverville (the name for the shanty towns many once stable Americans found themselves in the wake of the 1929 stock market crash), Daddy and Evie moved in with a Mrs. Dempsey, who opened her home to boarders and taught Evie to sing and play the piano. Even in the direst moments, Evie's sweetness shines through.
In the program's extensive notes, Hartstone describes the model for Mrs. Dempsey: her grandmother who introduced her to
Singing in the Rain
, and other great classic musicals. As Evie trots through her personal history (and the move to Los Angeles), we see her early dream of becoming a star like Jean Harlow become to materialize. She and her father leave Mrs. Dempsey for Los Angeles, where Daddy gets a job in a munitions plant. Evie lands a job at the Hollywood Canteen. Her account of the schoolmarm who hires her is as vivid as her fateful encounter with the studio head Jules C. Stein, to whom she's gained access through heartbreaking means. She's not a great singer, and Hartstone does an admirable job of singing mediocrely.
Evie's tales about mistreated Hollywood actresses are deeply resonant. The old studio system may not be in place, but the last year made clear that Hollywood has retained some of its worst traditions where women are concerned.
THE GIRL WHO JUMPED OFF THE HOLLYWOOD SIGN would be impressive if written by someone other than its star. But Hartstone's writing is as powerful and nuanced as her performance. In spite of some sound glitches on opening night, the one-woman show nicely directed by Vince Fusco was captivating from start to finish.