Photo Flash: First Look at ion theatre's SEA OF SOULS Off-Broadway
ion theatre company presents the world premiere of a haunting new play, Sea of Souls, written and directed by artistic directors Glenn Paris and Claudio Raygoza, as its first Off-Broadway production at the Peter Jay Sharp Theater located at 416 W. 42nd Street in New York City playing now through Saturday July 11. The show opened last night, Sunday, June 28. BroadwayWorld has a first look at the cast in action below!
Sea of Souls was developed by the award-winning San Diego-based ensemble in a series of yearlong workshops where four new plays for the American Theater were developed through a rigorous interaction between artists, company members and audiences. The other plays Grove, 6 and Ryes, all slated for production in future seasons.
In a small West Virginia mining town during the summer of 1967, Sam, a New York City folk singer, mysteriously arrives and becomes stranded at a remote roadside tavern called Sea of Souls. As she becomes familiar with the locals, a quest begins to uncover long-buried secrets surrounding the puzzling deaths of her parents years before. Haunting, humorous and heartbreaking, this world premiere play by San Diego's acclaimed ion theatre company features original music and songs by Linda Libby. Written by Glenn Paris and Claudio Raygoza.
The cast features ion company members Catalina Maynard as Casey (World premiere of Lydia at Denver Center and Yale Rep, In the Time of the Butterflies at San Diego REP), Jason Heil as Roy (Zhivago at La Jolla Playhouse, Twelfth Night at The Old Globe), Rhianna Basore as Sam (Regional premieres of ion's Jack Goes Boating, Grace, Kin, The Car Plays at The La Jolla Playhouse) Yolanda Franklin as Lila (ion's regional premiere of The Little Flower of East Orange, La Jolla Playhouse DNA Festival, "The Tiger Woods Story"), Evan Kendig as Carl (ion's regional premieres of Kin, The Lieutenant of Inishmore, Heddatron), and guest artist Abby Fields as Joan (ion's West Coast premiere of Edgar & Annabel, New Village Arts' As You Like It & The Tempest).
The production team includes ion company members Karin Filijan (Lighting Design), Claudio Raygoza (Scenic & Sound Design), Mary Summerday (Costume Design), and Grace S. Peñaranda (Stage Manager).
Performances play the Peter Jay Sharp Theater, located at 416 W. 42nd Street, New York, New York 10036. Call 212-279-4200 or visit www.ticketcentral.com for tickets and more information. Tickets: $15 - $35. For more information on the cast, creative team and ion's mission, visit iontheatre.com.
Photos courtesy of ion theatre.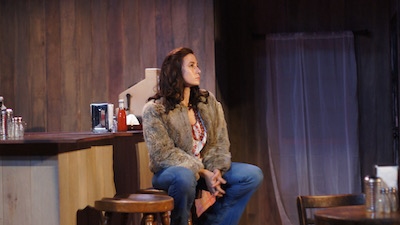 Rhianna Basore (as Sam)

Yolanda Franklin & Abby Fields (Lila & Joan)

Abby Fields & Catalina Maynard (Joan & Casey)

Catalina Maynard (as Casey)

Rhianna Basore & Evan Kendig (as Sam & Carl)

Catalina Maynard (as Casey)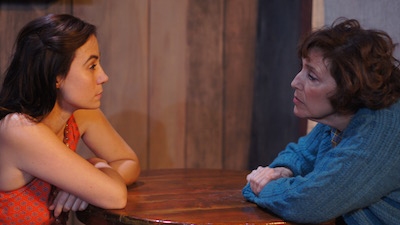 Rhianna Basore & Catalina Maynard (as Sam & Casey)

(foreground) Abby Fields & Catalina Maynard (as Joan & Casey); (background) Yolanda Franklin (as Lila)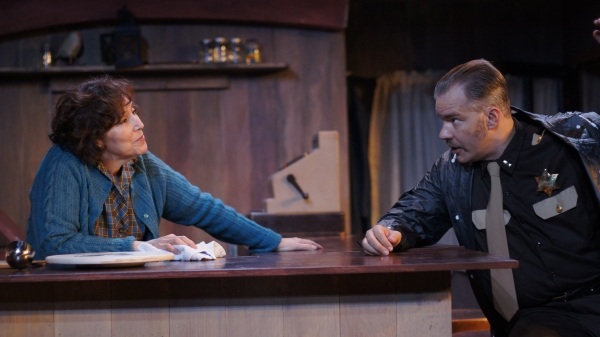 Catalina Maynard & Jason Heil (as Casey & Roy)

Abby Fields & Jason Heil (as Joan & Roy)