Photo Flash: A Scintillating First Look at Company XIV's New Baroque Burlesque Show PARIS
Company XIV presents a 2016-17 pop-up season at The Irondale Center, featuring two adult-only shows: the world premiere of PARIS, and a revival of their sexy hit holiday show NUTCRACKER ROUGE, both conceived, directed and choreographed by Drama Desk Award nominee Austin Mccormick. PARIS runs from now through November 12. The show celebrates its official opening tonight, October 19, and BroadwayWorld has a first look at the company in action below!
The Greek myth 'The Judgement of Paris' gets a haute Baroque-Burlesque makeover in the hands of Austin Mccormick's acclaimed Company XIV. Sip champagne while you're transported to a French dance hall, seduced by three goddesses and entertained like never before! Don't miss XIV's signature fusion of dance, opera, circus, theatre, classical storytelling, high fashion and stunning design in the world premiere of PARIS. Their can-can girls, circus boys and singing divas anxiously await your arrival...
The cast includes Charlotte Bydwell, Todd Hanebrink, Lea Helle, Jakob Karr, Storm Marrero, Marcy Richardson, Randall Scotting, Nicole von Arx, Nicholas Katen, Mark Osmundsen, Cara Seymour and Taner Van Kuren.
The creative team includes Jeff Takacs (Additional Text), Zane Pihlstrom (Set & Costume Design), Jeanette Yew (Lighting Design) and Mark Van Hare (Sound Design).
The production team includes Nataliya Vasilyeva (Production Stage Manager), Marisol Cabrera (Company Manager), Audrey Nauman (Wardrobe Supervisor), John Starmer (Technical Director) and Nicole Gorss (Assistant Stage Manager). Company XIV is sponsored by MAC Cosmetics.
Please Note: Partial nudity - 16 & over admitted. Performances take place at The Irondale Center, located at 85 South Oxford Street between Fulton Street and Lafayette Avenue in Brooklyn, NY. Tickets for PARIS from $25 to $175 and NUTCRACKER ROUGE from $35 to $200. To book seats, couches and VIP tickets visit CompanyXIV.com or call 1-866-811-4111.
Photo Credit: Mark Shelby Perry


Marcy Richardson as Athena singing

Jakob Karr as Paris and Todd Hanebrink as Mercury

Storm Marrero (center) as Venus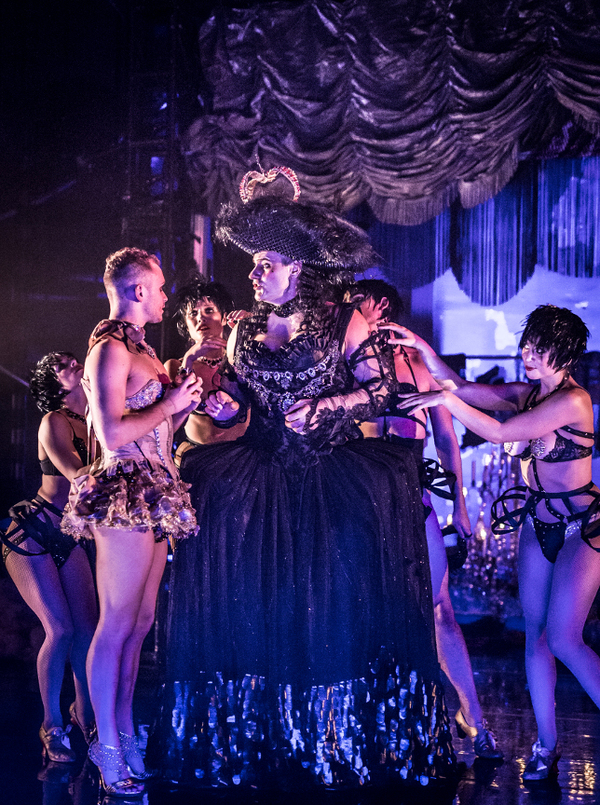 Randall Scotting (center) as Juno in black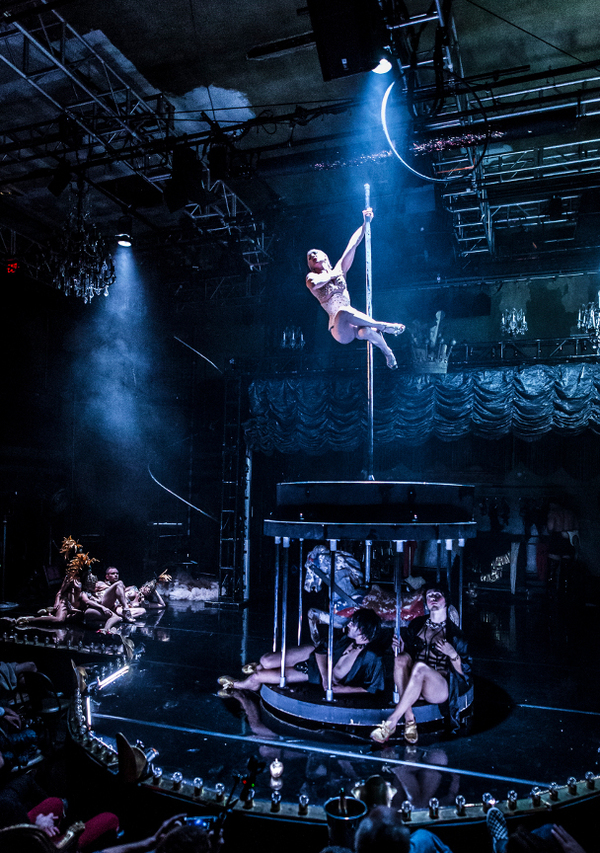 Marcy Richardson as Athena on pole

Jakob Karr as Paris and Lea Helle as Helen

Charlotte Bydwell (center) as Zeus/Fifi and Jakob Karr as Paris

Jakob Karr as Paris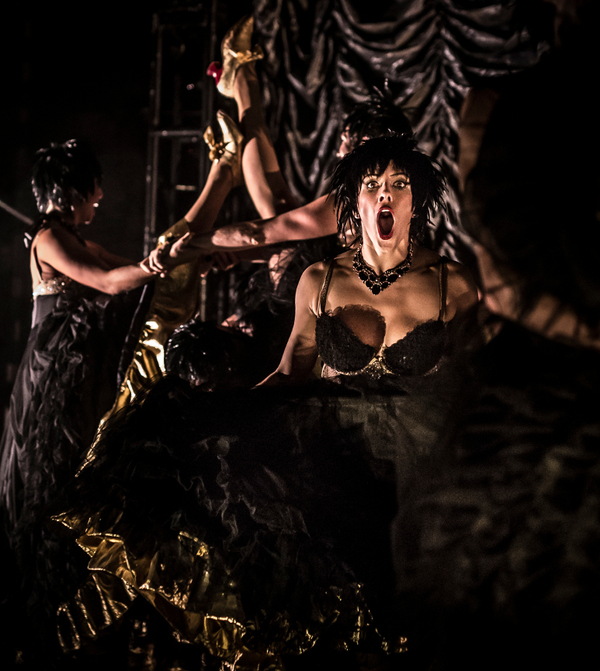 Cara Seymour as can-can girl

Company XIV's PARIS ensemble