Photo Coverage: Roundabout's THE LANGUAGE OF TREES Opening Night
On Wednesday, October 29th, 2008, The Roundabout Theatre Company presented the opening night production of THE LANGUAGE OF TREES, a new play by Steven Levenson, directed by Alex Timbers, featuring Maggie Burke as "Kay Danley," Natalie Gold as "Loretta Trumble-Pinkerstone," Michael Hayden as "Denton Pinkerstone," Gio Perez as "Eben Trumble-Pinkerstone" and Michael Warner as "Bill Clinton." This will be a limited engagement through December 14th, 2008.The design team includes Cameron Anderson (sets), Emily Rebholz (costumes), David Weiner (lights) and M.L. Dogg (sound).
When an American translator is sent into a U.S. war zone in the Middle East, a friendly neighbor volunteers to help out his wife and young son back at home. As events abroad spiral out of control, the lives of all the characters are turned upside down. The Language of Trees is a boldly theatrical and provocative new play about the fragility of language, the ecology of war and the meaning of neighborliness in an age of terror.

Tickets are available by calling Roundabout Ticket Services at (212)719-1300, online at www.roundabouttheatre.org or at the Harold and Miriam Steinberg Center for Theatre box office (111 West 46 Street). The ticket price is $20.00 for all seats. All tickets for The Language of Trees will be issued as General Admission passes for first-come, first-served seating on the show date. Photos by Walter McBride/Retna Ltd.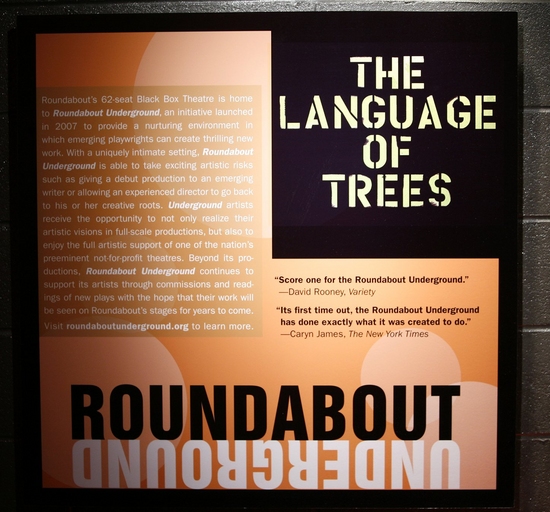 The Language of Trees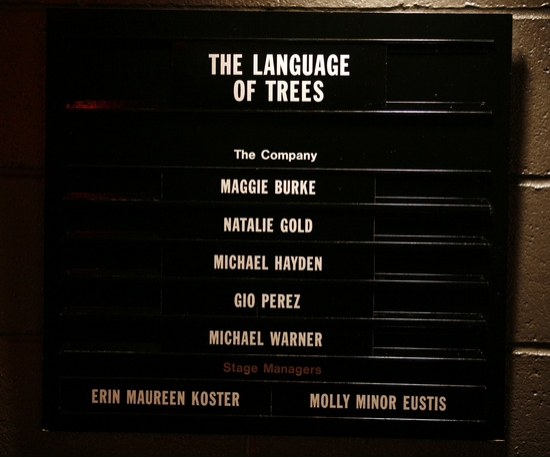 The Language of Trees

The Language of Trees

Maggie Burke, Gio Perez, Natalie Gold, Michael Hayden and Michael Warner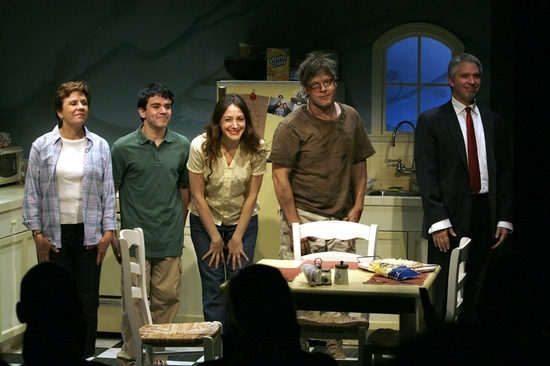 Maggie Burke, Gio Perez, Natalie Gold, Michael Hayden and Michael Warner

Steven Levenson (Playwright)

Alex Timbers (Director)

Steven Levenson (Playwright) and Alex Timbers (Director)

Steven Levenson (Playwright) and Alex Timbers (Director)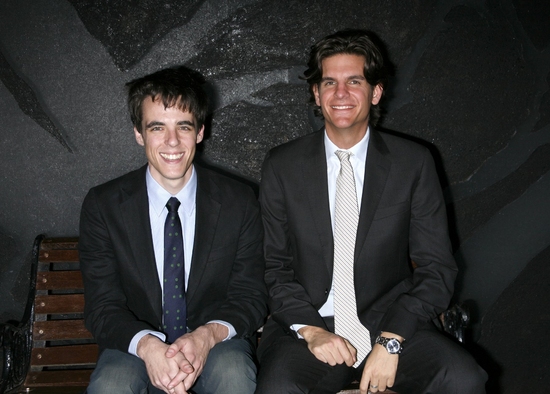 Steven Levenson (Playwright) and Alex Timbers (Director)

Maggie Burke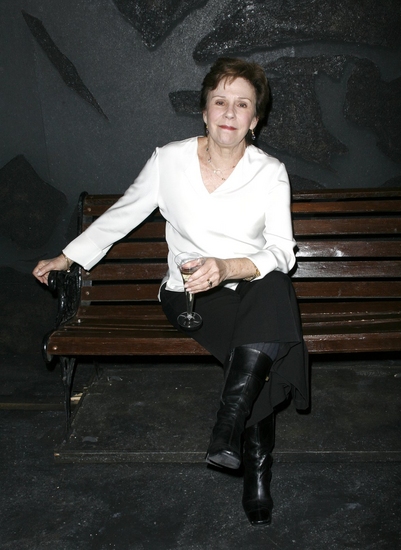 Maggie Burke

Natalie Gold

Natalie Gold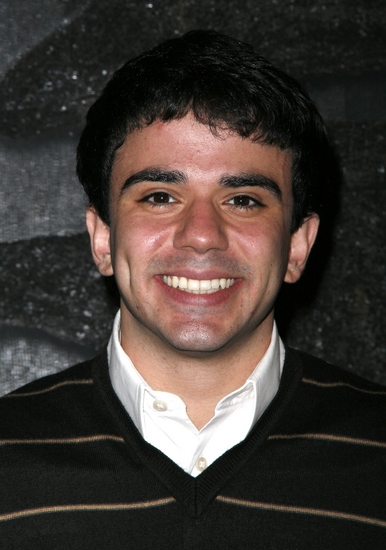 Gio Perez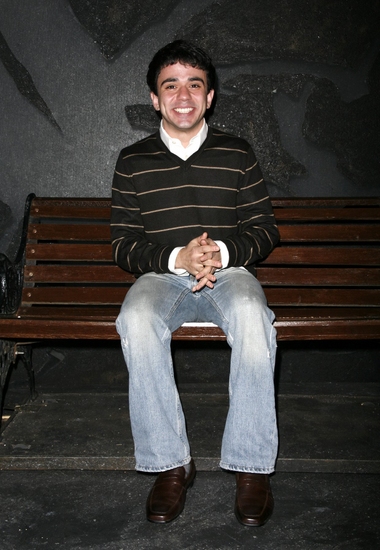 Gio Perez

Michael Warner

Michael Warner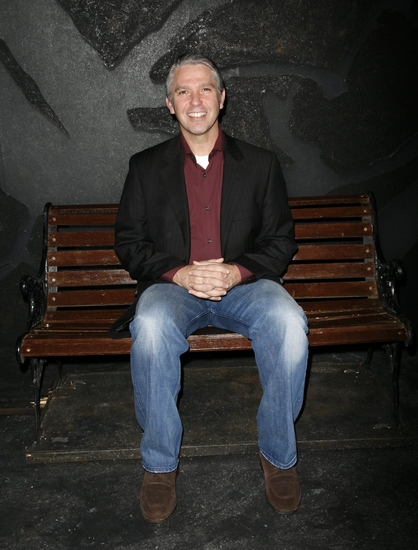 Michael Warner

Michael Hayden

Michael Hayden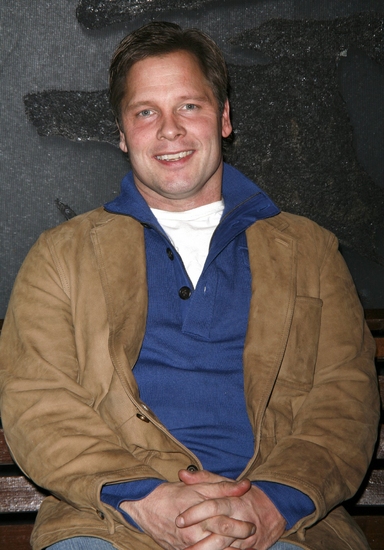 Michael Hayden

Michael Hayden

Steven Levenson (Playwright)

Alex Timbers (Director)

Maggie Burke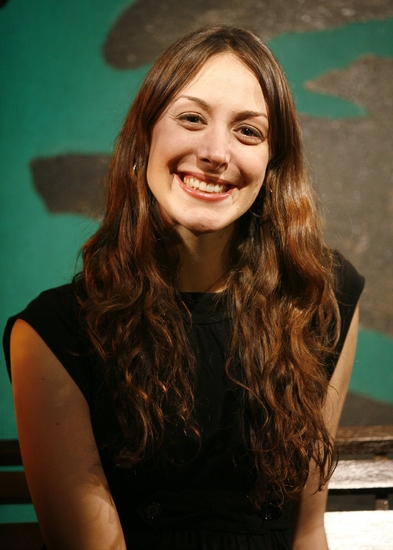 Natalie Gold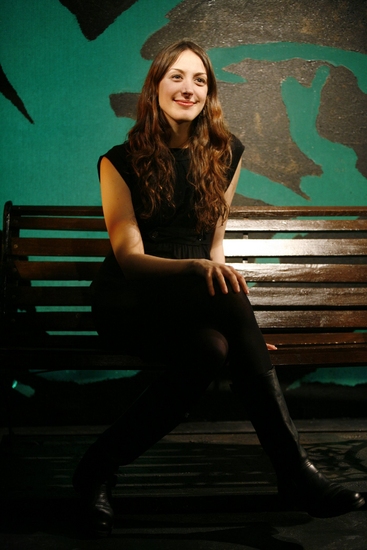 Natalie Gold

Michael Warner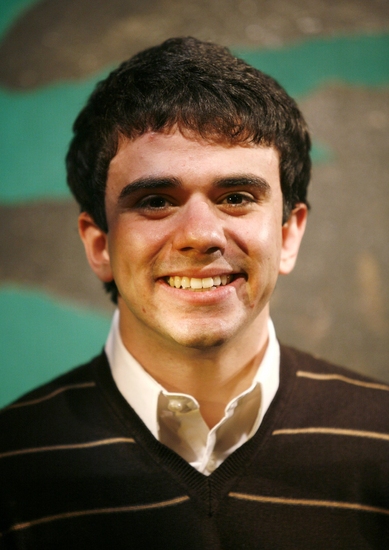 Gio Perez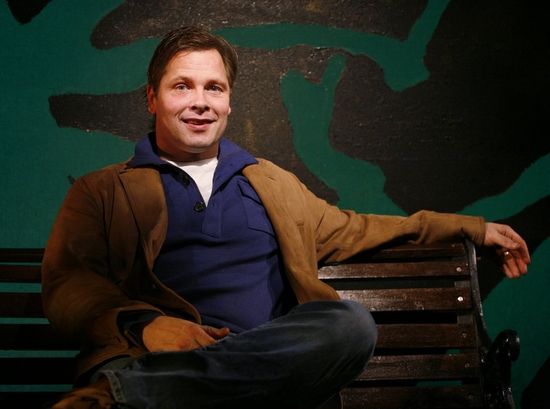 Michael Hayden

Michael Hayden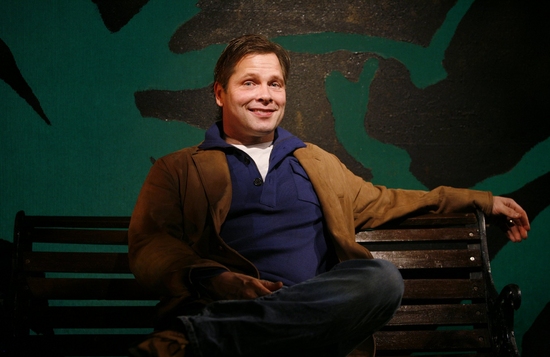 Michael Hayden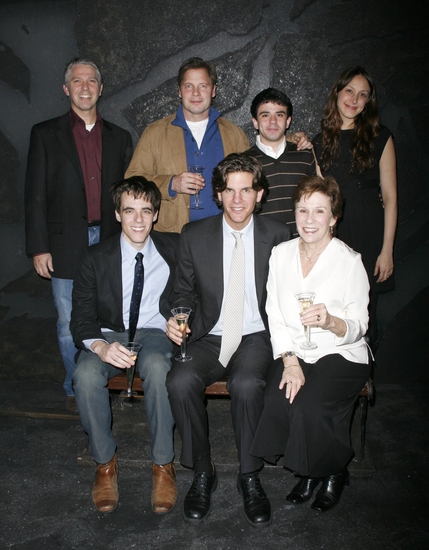 (L-R front row) Steven Levenson (Playwright,) Alex Timbers (Director,) Maggie Burke (L-R back row) Michael Warner, Gio Perez, and Natalie Gold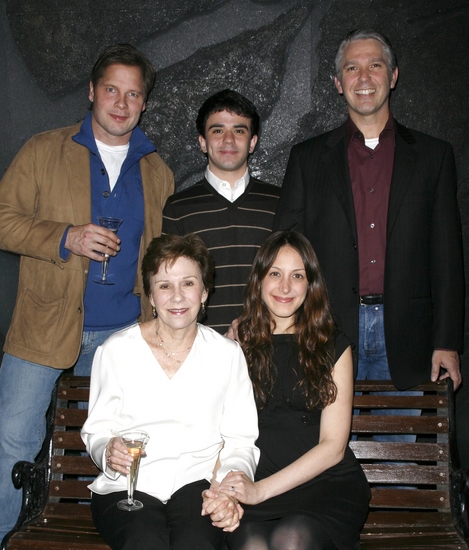 (L-R front row) Maggie Burke, Natalie Gold (L-R back row) Michael Hayden, Gio Perez and Michael Warner

(L-R front row) Maggie Burke, Natalie Gold (L-R back row) Michael Hayden, Gio Perez, Michael Warner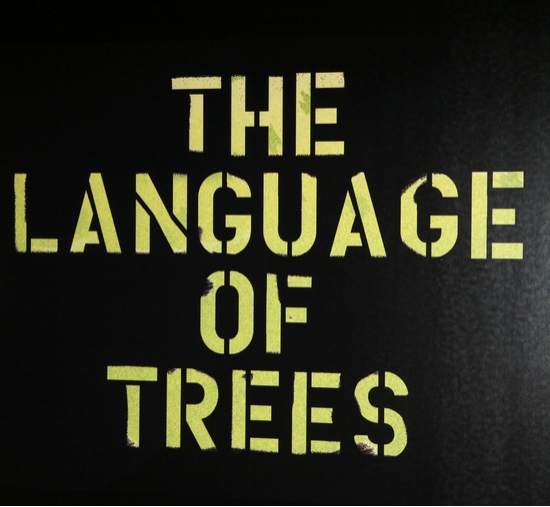 The Language of Trees
Related Articles View More Off-Broadway

Stories

Shows