Photos: Daphne Rubin-Vega Rehearses with REBEL VERSES Youth Arts Festival at the Vineyard
Developing Artists, in a new partnership with Vineyard Theatre, brings its REBEL VERSES Youth Arts Festival to a new home at Vineyard Theatre (108 E. 15th St.) with performances Thursday, July 27th through Saturday, August 5th. Scroll down for a sneak peek at stage and screen star Daphne Rubin-Vega, spokesperson for the festival, in rehearsal!
Since the festival's inception, REBEL VERSES has provided youth companies with the opportunity to collaborate and network with their peers and prominent artists, encouraging the development of new works in theatre through this two-week event.
Born out of a need in New York City for new voices in theatre, REBEL VERSES Youth Arts Festival is a journey into the unapologetic, unrestrainable creativity of the next generation. This two-week festival brings together student ensembles from all five boroughs of New York City and Pennsylvania. Students develop their artistic skills in workshops led by working artists by day, and by night, perform their own original works. Each evening culminates in a collaborative piece devised by all ensembles involved, intended to represent the group and their experience within REBEL VERSES Youth Arts Festival.
The 2017 incarnation of the festival sees a shift from its usual springtime slot to an extended summer experience, which subsequently provides more youth companies from outside of the New York City area the opportunity to participate in REBEL VERSES Youth Arts Festival. Joining Developing Artists are: Vineyard Theatre Student Ensemble, MCC Youth Company, PRY SAFE Theater Group, The Door, EPIC Next and Alumni Theatre Company of Pittsburgh.
Now in its 13th year of empowering students' voices through the performing arts, Developing Artists' REBEL VERSES Youth Arts Festival finds not only a new home, but a partner in presenting and expanding their reach with Vineyard Theatre. Developing Artists, which launched in 1999, led by Artistic Director Jill DeArmon and Executive Director Jinn S. Kim, began their relationship with Vineyard during the 2015-2016 season when DeArmon and Kim were brought on as Education Directors for Vineyard's Arts-in-Education program. Developing Artists and Vineyard are theatre are thrilled to pair up to synergize and support their combined Arts-in-Education efforts to focus on student empowerment through writing and the creation of new works, coinciding with Vineyard's co-presentation of REBEL VERSES.
As a home for young artists and an incubator for new voices in theatre, both Developing Artists and REBEL VERSES Youth Arts Festival boast a roster of alumni who are now working professionals in the performing arts. Among these artists are Alex Flores (Winston in The Maze Runner), Concetta Rose Rella (starring as the title character in off-Broadway's Tony n' Tina's Wedding), Lexi Lawson (Eliza in Broadway's Hamilton), and writer/director Ben Snyder (Vineyard's History of the Word).
Performance schedule for REBEL VERSES Youth Arts Festival is as follows: Thursday, July 27th; Friday, July 28th; Saturday, July, 29th; Thursday, August 3rd; Friday, August 4th; and Saturday, August 5th at 7pm. Tickets from $20-$25. To purchase tickets and for more information, visit www.developingartists.org.
Photo Credit: Genevieve Rafter Keddy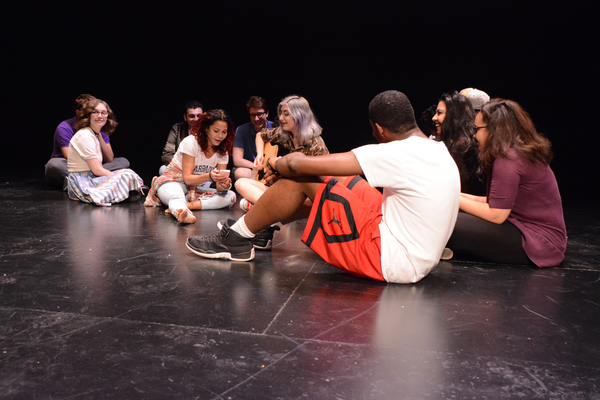 Daphne Rubin-Vega and the members of REBEL VERSES Youth Arts Festival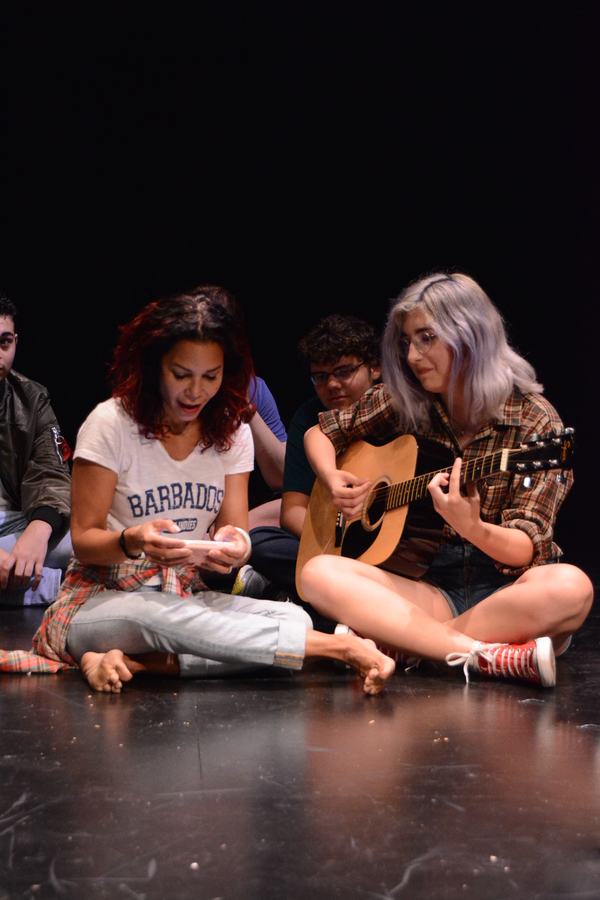 Daphne Rubin-Vega and Isabel Culpepper

Daphne Rubin-Vega and Isabel Culpepper

Daphne Rubin-Vega and Isabel Culpepper

Daphne Rubin-Vega and Isabel Culpepper

Daphne Rubin-Vega and Isabel Culpepper

Daphne Rubin-Vega

Daphne Rubin-Vega

Daphne Rubin-Vega and Isabel Culpepper with members or REBEL VERSES Youth Arts Festival

Daphne Rubin-Vega and Isabel Culpepper with members or REBEL VERSES Youth Arts Festival

Daphne Rubin-Vega and Isabel Culpepper

Daphne Rubin-Vega and Isabel Culpepper

Daphne Rubin-Vega and Isabel Culpepper

Jinn S. Kim (Executive Director), Jill DeArmon (Artistic Director), Daphne Rubin-Vega and Isabel Culpepper

Jinn S. Kim, Jill DeArmon, Daphne Rubin-Vega and Isabel Culpepper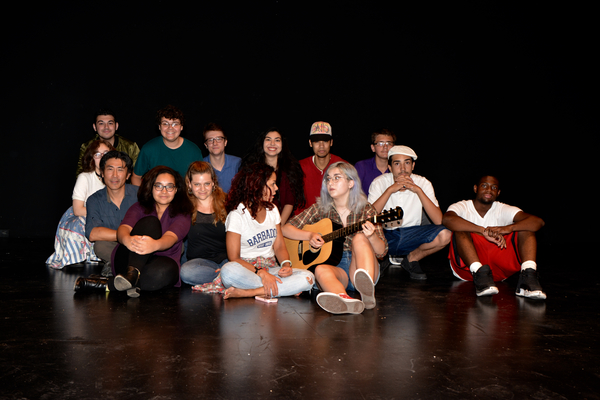 Jinn S. Kim, Jill DeArmon, Daphne Rubin-Vega and Isabel Culpepper with members or REBEL VERSES Youth Arts Festival