NAATCO Presents HENRY VI, Shakespeare's Trilogy In Two Parts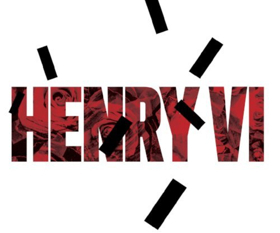 The OBIE Award-winning NAATCO, National Asian American Theatre Company, kicks off their 28th season with Stephen Brown-Fried's new adaptation of Shakespeare's Henry VI.
Brown-Fried directs a cast that will include Rajesh Bose (Indian Ink, Disgraced), Ron Domingo (OBIE Award-winner for The Romance of Magno Rubio); John D. Haggerty (Les Miserables - Broadway and National Tour); Wai Ching Ho (Madame Gao in the Marvel Cinematic Universe/Netflix series Daredevil, Iron Fist and The Defenders); David Huynh (No-No Boy - Pan Asian Rep, The Cherry Orchard - Moscow Art Theatre); Michelangelo Hyeon (NYC debut); Anna Ishida (Beowulf -A Thousand Years of Baggage by Jason Craig/Dave Malloy - featured in The New Yorker's "Top 12 Best Off-Broadway Shows"); Paul Juhn ("Unbreakable Kimmy Schmidt;" The Good Person of Szechwan -The Public Theater/The Foundry Theatre; White Chocolate -The Culture Project); Vanessa Kai (2018 Lortel Award nomination for Outstanding Featured Actress in a Musical, KPop - A.R.T./NY Theatres), Mahira Kakkar (TFNA's Winter's Tale), Mia Katigbak (Obie Award - Awake & Sing!; Lucille Lortel Award and Lee Reynolds Award from League of Professional Theatre Women; Actors Equity's Rosetta LeNoire Award); Jon Norman Schneider (House Rules - Ma-Yi, Awake and Sing! - NAATCO at Walkerspace and The Public Theater, The Oldest Boy - Lincoln Center Theater, Durango - Public Theater/NYSF), James Seol (2018 Lortel Award nomination for Outstanding Lead Actor in a Musical, KPop - A.R.T./NY Theatres), David Shih ("Blindspot" - NBC, KPop - A.R.T./NY Theatres, Somebody's Daughter - Second Stage, Awake and Sing! - NAATCO at Walkerspace and The Public Theater); Sophia Skiles (A Dream Play, The Seagull, The House of Bernarda Alba - NAATCO); and Kim Wong (The Public's Henry V).
This Off-Broadway limited engagement at the Mezzanine Theatre at A.R.T./New York Theatres (
502 West 53
rd Street at Tenth Avenue) will begin August 11th, with Opening Nights set for August 21st (Part 1) and 22nd (Part 2). Performances continue through September 8th only. "Shakespeare's Henry VI is the story of a great nation's decent into barbarism and cruelty. It is a study of how the experience of a problematic foreign war erodes civil discourse at home, and how that erosion allows political self-interests to take hold and send a country hurtling into civil war. The play's resonances with our world today are terrifying; it serves as a cautionary fable on the fragility of empire, and on the horrors that human beings are capable of enacting. The fact that this story will be told by NAATCO with an entirely Asian American cast vastly expands the project's significance. A story can be made to resonate and radiate with new power when it's told by actors who don't look the way the audience may have expected the characters to look. It contributes to an ongoing nationwide examination of who we, as theatre-makers, endow with the right to speak for all of America," said Mr. Brown-Fried.
Stephen Brown
-Fried directed NAATCO's award-winning production of Awake and Sing! (Walkerspace/
The Public Theatre
, Drama League Nomination: Outstanding Revival of a Broadway or Off-Broadway Play), as well as Macbeth (Northern Stage), Misalliance, All's Well That Ends Well and Comedy of Errors (Shakespeare Theatre of NJ), Richard III, Midsummer Night's Dream, Julius Caesar, Merchant of Venice, and Much Ado About Nothing (Trinity Shakespeare) and other productions at
Ensemble
Studio Theatre
, NY Theatre Workshop's 4th Street Theater,
Sundance Theatre
Lab, Milwaukee Shakespeare, Illinois Shakespeare and at The
Shakespeare Theatre Company
, as well as at training programs including The Yale School of Drama, NYU/Tisch Graduate Acting, SMU/Meadows School of the Arts, University of North Carolina School of the Arts, The University of Miami, and Virginia Commonwealth University. He is the Associate Director of Gingold Theatrical Group, where he created and leads the company's Speakers' Corner New Works Lab as well as the company's education initiatives. He holds a BA in History and Drama from Stanford University, an MFA in Directing from the Yale School of Drama, is Head of Directing at The New School College of Performing Arts, School of Drama, and is a Lecturer in Directing at The Yale School of Drama. Henry VI will have scenic design by
Kimie Nishikawa
, costume design by
Nicole Slaven
, lighting design by
Reza Behjat
, sound design by
Toby Algya
, and prop design by
Brittany Coyne
.
Orlando Pabotoy
and
Kimiye Corwin
will serve as movement directors.
Peter Kim
is Associate Producer for NAATCO. Under the leadership of Founding Artistic Producing Director
Mia Katigbak
and co-founder
Richard Eng
, NAATCO was founded in 1989 to assert the presence and significance of Asian American theatre in the United States, demonstrating its vital contributions to the fabric of American culture by offering European and American classics as written with all Asian American casts; adaptations of these classics by Asian
American Playwrights
; and new plays - preferably world premieres - written by non-Asian Americans, not for or about Asian Americans, but realized by all-Asian American casts. NAATCO puts into service its total commitment to Asian American theatre artists to more accurately represent onstage the multi- and inter-cultural dynamics of our society. By doing so, they demonstrate a rich tapestry of cultural difference bound by the American experience. The enrichment accrues to each different culture as well as to America as a whole. NAATCO performs this chosen repertory as written, with no forced Asian cultural associations. The repertory's importance comes not only through the valuable training it provides for theatrical craft, but also from its ability to reach across ethnic boundaries to illuminate abiding characteristics of human nature. The superimposition of Asian faces on a non-Asian repertory, interpreted by artists using diverse and truly universal references to serve the text very faithfully, reflects and emphasizes the kinship among disparate cultures. "We do not say we are all the same, we say that we have quite large areas of understanding. We also say that affirmations of timeless values and new insights about old works can come from unexpected faces." NAATCO was the recipient of the Obies' Ross Wetzsteon Award, the
Lucille Lortel
Award from the League of Professional Theatre Women for their work "highlighting the multi- and intercultural dynamics of our society" and the
Rosetta LeNoire
Award from
Actors' Equity
Association in recognition of its contribution toward increasing diversity and non-traditional casting in American theatre. For more information, visit
www.naatco.org
. Performances for Part 1 will be Tuesday and Thursday at 7:00 pm, and Saturday & Sunday matinees at 2:00; Part 2 will be performed Wednesday Friday, Saturday & Sunday evenings at 7:00. Tickets for all seats for all performances are $45, with special packages for both parts, and may be purchased at
www.naatco.org
or by calling 866-811-4111. For more information, visit
www.naatco.org