MCC Theater Announces $500,000 Gift To Enhance Commitment To Diversity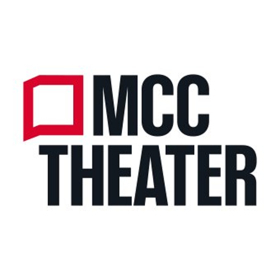 MCC Theater announced today a $500,000 gift to enhance and support the development and production of new works by African American Playwrights. The R & S Shulman Fund will begin supporting the development of new plays - a key pillar of MCC Theater's operations - during the 2019 season.
The gift establishing the Fund comes as part of the opening of MCC's first, permanent home, The Robert W. Wilson MCC Theater Space, which allows the company the opportunity to increase the number of annual productions, expand its programming initiatives, and deepen MCC's commitment to provoking conversations and the exchange of ideas between artists, audiences, and young people.
"We are truly grateful for the generous support that the R & S Shulman Fund will provide to MCC Theater," said Will Cantler, Co-Artistic Director of MCC Theater, speaking on behalf of the company's artistic leadership. "As a theater with a mission to provoke conversation, we are committed to work that is urgent, relevant and simultaneously entertaining. The theater we make -- the theater that excites us - must reflect the world in which we live and especially the city in which we reside with all its humor, contradictions, joy, pain, and melody. The R & S Shulman Fund provides key support for our current efforts and will help us stimulate the creation of even more of that work."
The Fund will allow increased artistic development of at least seven fully-produced new plays, with a focus on work by African American Playwrights. The Fund will also provide support for MCC's audience development and engagement activities.
"For more than 30 years MCC has been committed to exploring many of the important issues and concerns of contemporary life. The R & S Shulman Fund strengthens our ability to stay fully engaged with those concerns as we expand operations in our new home that provides space for even more artists, audiences, and perspectives in support of our mission to provoke conversation through all of our work," said Blake West, Executive Director of MCC Theater.
More Hot Stories For You