BWW Review: SHAKESPEARE IN LOVE at Virginia Repertory Theatre is Thoroughly Entertaining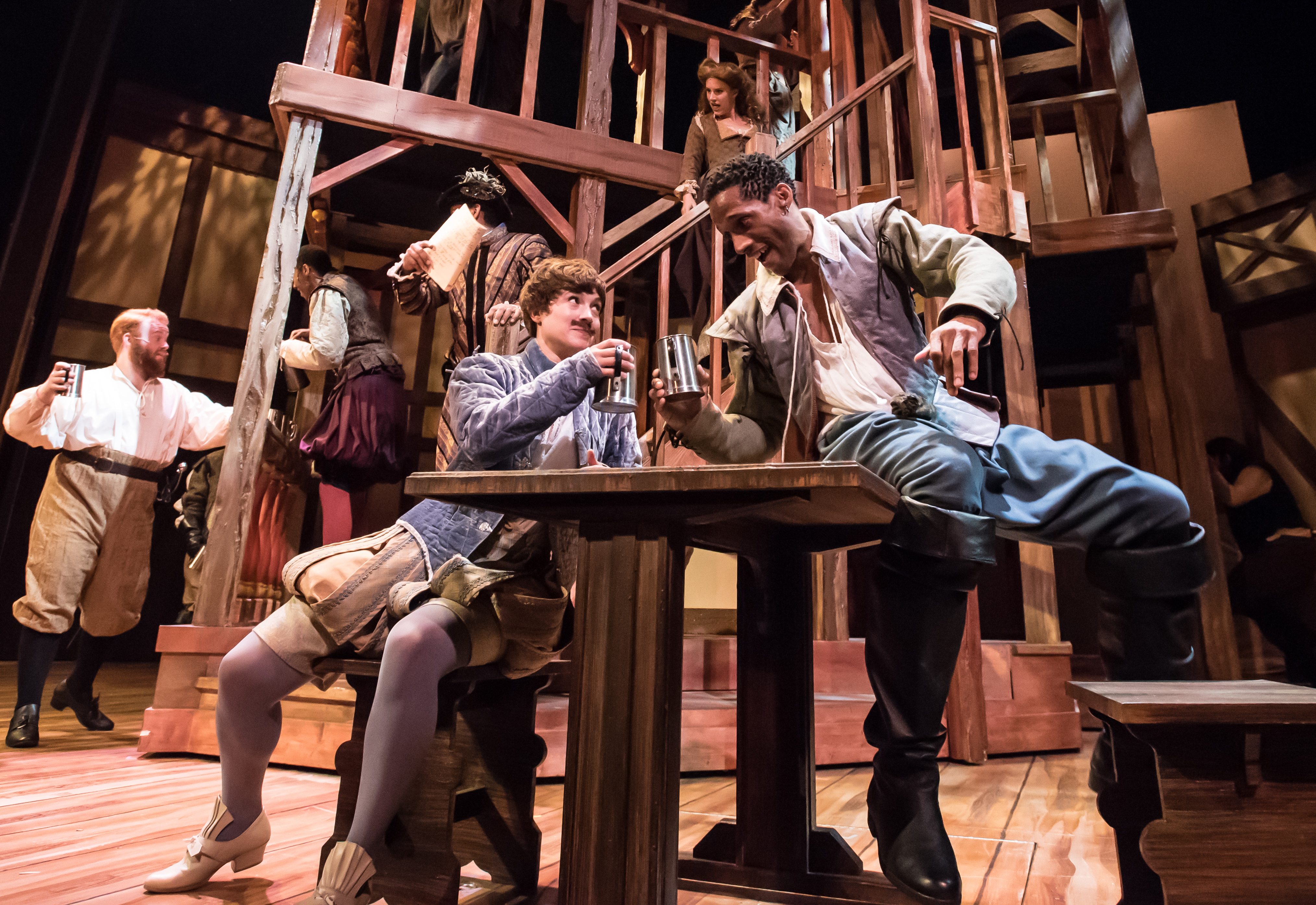 Virginia Repertory Theatre opens its Signature Season with Lee Hall's adaptation of the Academy Award-winning film "Shakespeare in Love." Two quick confessions: I have never seen the award-winning film and generally do not enjoy theatre that is remotely Shakespearean. Now that that's out of the way, Virginia Repertory Theatre's production is first-rate entertainment that will keep audiences smiling through the final curtain. I loved it.
SHAKESPEARE IN LOVE tells the fictional story of the writer's block young Will Shakespeare (Brandon Carter) experienced while writing Romeo and Ethel, the Pirate's Daughter, which would later become Romeo and Juliet. He finds his muse during a love affair with Viola de Lesseps (Betsy Struxness), a noblewoman engaged to Lord Wessex (Joseph Bromfield). Against a busy backdrop of backstage antics, mistaken identities, and deceit, Will Shakespeare's love for Viola inspires one of the greatest masterworks of all time.
Director Jen Wineman has cast some top-drawer talent from around the region and New York stages for the production, and keeps the action moving at a snappy pace. While SHAKESPEARE is a play, there is a bit of singing. Music Director Sandy Dacus does outstanding work, producing beautiful harmonies out of some dissonant voices.
Ron Keller's two-story, rotating set is a spectacle and covers almost the entire stage. In fact, some of the design spills out into the house of the November Theatre. Carpenters Matt Lehtola, David Monroy and Damon Pelletier deserve special accolades for the intricate detail on display. BJ Wilkinson's lighting is very effective and highlights Aaron Mastin's stunning costumes.
As Will Shakespeare, BranDon Carter is very likeable and gives a spirited and balanced performance. Betsy Struxness shines as Viola de Lesseps. Her scenes as Thomas Kent are hilarious. The chemistry between the pair is authentic.
While it takes incredible energy from the entire cast of 20 for this production to work so well, especially making Keller's aforementioned set move, some supporting performances are more memorable than others. Susan Sanford commands the stage and attention of the audience as Queen Elizabeth. Joseph Bromfield's Lord Wessex is perfectly arrogant with a matching stage presence. Shravan Amin's performance, as Kit Marlowe, is colored with great physical comedy. Randy Risher draws plenty of laughs as the flamboyant Tilney.
SHAKESPEARE IN LOVE includes adult content and mild language, and runs through October 8 at the November Theatre. Purchase tickets here.
Related Articles View More Central Virginia

Stories

Shows