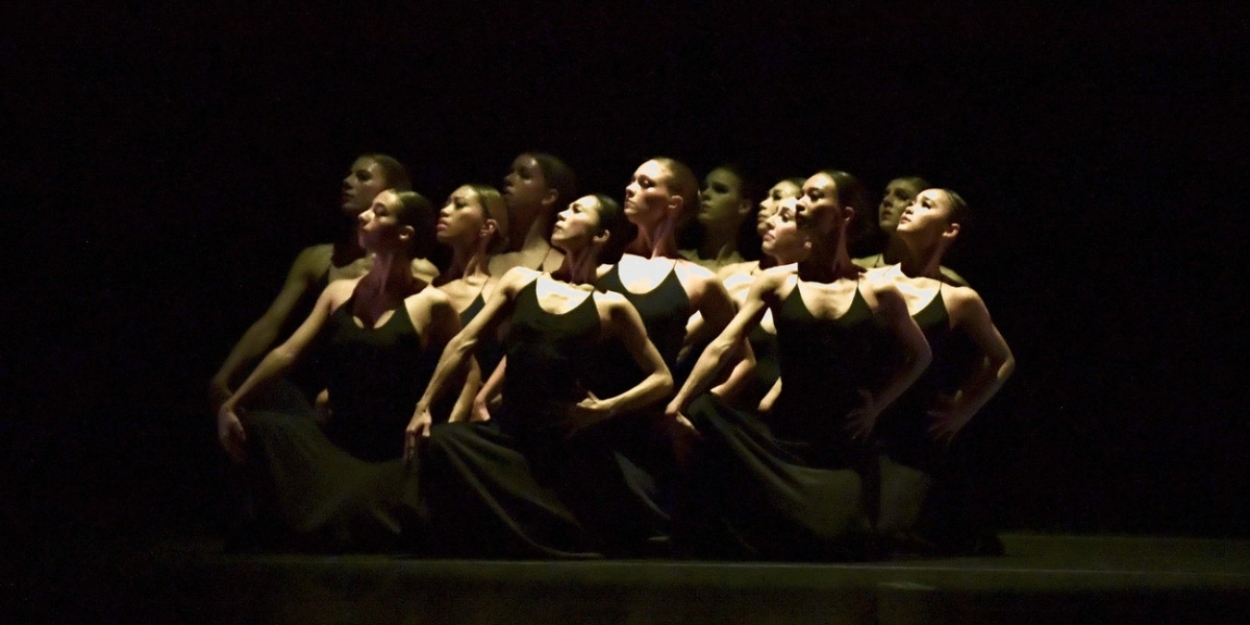 bergenPAC to Present New Jersey Ballet's NEW DIRECTION and ONCE UPON A TIME
Tickets go on-sale Friday, Jan. 20, 2023, at 11 a.m.
bergenPAC has announced new shows coming to its recently renovated theater: NJ Ballet's New Direction on Saturday, April 15, 2023 at 8 p.m. and NJ Ballet's Once Upon a Time on Sunday, April 16, 2023 at 1 & 4:30 p.m. Tickets go on-sale Friday, Jan. 20, 2023, at 11 a.m. Visit www.ticketmaster.com or call bergenPAC's Box Office at (201) 227-1030.
NJ Ballet's New Direction
Saturday, April 15, 2023 - 8 PM
$35-$65
The evening will open with "Hallelujah Junction," a festival of vitality and excellence, choreographed by Peter Martins. This work will surely make audiences sit up in their seats as the ballet comes alive with its powerful and explosive energy jumping off the stage.
"Purcell Suite," a new work by one of the next generation's great talents, New York City Ballet principal dancer, Harrison Ball, with costumes designed by world-renowned fashion designer Zac Posen, will provide the audience a glimpse into the new direction New Jersey Ballet is taking under the artistic leadership of Maria Kowroski.
What better way to close the program than with the joyously playful charm of George Balanchine's Who Cares? With a backdrop of the New York City skyline and George Gershwin's effortlessly beautiful score, this ballet will leave you humming and kicking your heels up on your way out of the theater.
NJ Ballet's Once Upon a Time
Sunday, April 16, 2023 - 8 PM
$30-$55
Once Upon a Time will take your family on an entertaining journey through the magical stories of classical ballet's timeless masterpieces. Hosted by a live narrator, the audience will be taken on a journey through a number of famous dances from story ballets.
Tickets available at: www.ticketmaster.com or Box Office (201) 227-1030
About bergenPAC:
Founded in 2003, the 1,367-seat Bergen Performing Arts Center, or bergenPAC, is the area's cultural mecca. Housed in a historic Art Deco-style theater boasting one of the finest acoustic halls in the United States, bergenPAC attracts a stellar roster of world-class entertainment. The jewel in our crown is The Performing Arts School at bergenPAC - the innovative, educational performing arts initiative that, through programs, classes, outreach, school shows, and main theater presented shows, reach more than 30,000 students and community youth annually. The Performing Arts School provides community youth, age 2 months to 21 years, with unique, "hands-on" training in music, dance and theater by industry professionals. It is through the ongoing generosity of sponsors, donors, members, and patrons that the not-for-profit 501 (c)(3) corporation bergenPAC and The Performing Arts School are able to thrive and enrich our community.