Photos: Shakespeare Theatre of NJ Presents TO KILL A MOCKINGBIRD
The Shakespeare Theatre of New Jersey will present the highly anticipated To Kill A Mockingbird beginning on October 12th and continuing through November 20th at The Theatre's Main Stage -the intimate F.M. Kirby Shakespeare Theatre.
Adapted for the stage by Christopher Sergel, Harper Lee's timeless and resonant story is a must-see for every generation. For tickets or for more information, call the box office at 973-408-5600 or visit www.ShakespeareNJ.org. The F.M. Kirby Shakespeare Theatre is located at 36 Madison Avenue (at Lancaster Road), in Madison.
To Kill a Mockingbird is made possible in part by a generous grant from The Blanche and Irving Laurie Foundation. Set in the fictional town of Maycomb, Alabama during the Great Depression, Harper Lee's Pulitzer Prize novel is considered one of the most important works of the 20th century and features the beloved characters Scout, her brother Jem, and their father Atticus Finch, a lawyer who defends a black man accused of a crime against a white woman. Scout recounts her father's struggle to inspire compassion in his community and her narrative proves that even the smallest acts of love have a profound impact on the lives of others. The story's enduring spell stems in part from the juxtaposition of the simple, yet astute innocence of a child's point of view in the face of terrible and terribly complex adult problems and biases.
The fundamental lessons about compassion, integrity, and courage are breath-taking and life-changing.
Photo: Gerry Goodstein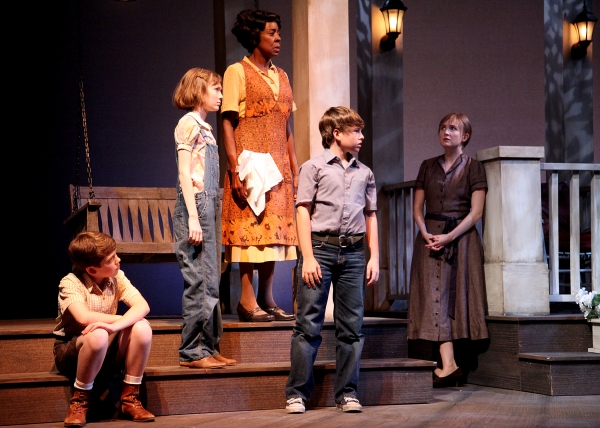 Ethan Haberfield, Emmanuelle Nadeau, Marjorie Johnson, Frankie Seratch, and Nisi Sturgis

Frankie Seratch, Brent Harris, Emmanuelle Nadeau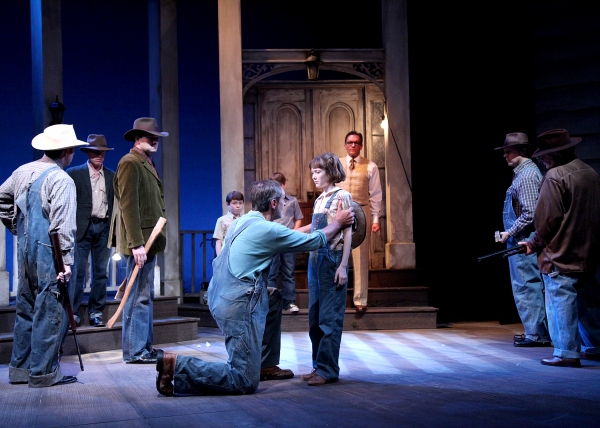 Emmanuelle Nadeau and Don Meehan

Frankie Seratch, Ethan Haberfield, and Emmanuelle Nadeau

The cast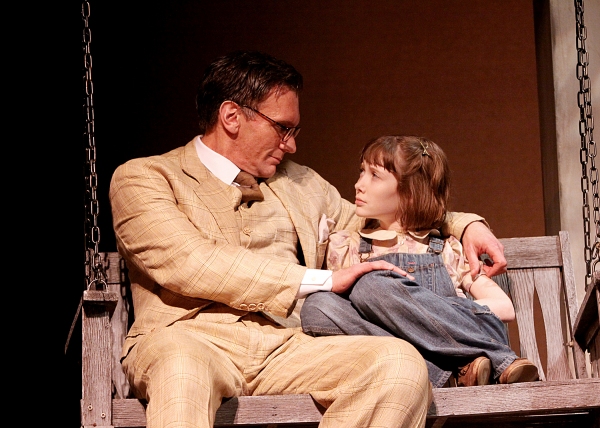 Brent Harris and Emmanuelle Nadeau