Flutist Marya Martin and Pianist Donna Weng Friedman to Perform the World Premiere of MICROVIDS at Taplin Auditorium
19 miniatures for flute and piano, intended for music lovers of all ages.
On Sunday October 2, 4pm at Taplin Auditorium, acclaimed musicians Marya Martin, flutist and Donna Weng Friedman, pianist, will perform the world premiere of Microvids for flute and piano, by composer Stefania de Kenessey, as part of the Donna Weng Friedman '80 Masterclass Series at Princeton University.
But what exactly are Microvids?
Isolated and alone during the height of the Covid-19 pandemic, sitting at her piano, composer Stefania de Kenssey was thinking about what people of all ages and stages in life were going through -
trying to imagine their anxiety, their worry, their sense of confusion. What were they doing?
What were they thinking? What were they feeling?
The result was Microvids, 19 miniatures for flute and piano, intended for music lovers of all ages.
The title is a nod to Bartók's Mikrokosmos, fondly remembered from de Kenessey's childhood, but the music is transposed to our own age and culture, with short pieces that are rhythmically compelling, musically tuneful, and - more importantly - emotionally uplifting.
Pianist Donna Weng Friedman has this to say about the piece "It is important to me that audiences experience and listen to new music and realize that it can capture your heart with soaring melodies, heartbreakingly beautiful harmonies, and exciting passages - just like the great classics we all know and love".
Martin and Weng Friedman will also perform the sublimely elegant Arpeggione Sonata by Franz Schubert and the romantically dramatic Sonata #1 by Eric Ewazen. The concert is open to the public, admission free.
https://cloud.broadwayworld.com/rec/ticketclick.cfm?fromlink=2199808®id=16&articlelink=https%3A%2F%2Fmusic.princeton.edu%2Fevent%2Fa-masterclass-with-marya-martin-flutist%2F?utm_source=BWW2022&utm_medium=referral&utm_campaign=article&utm_content=bottombuybutton1
More Hot Stories For You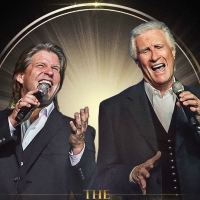 bergenPAC Presents Brian McKnight, Bone Thugs-N-Harmony, A Bronx Tale, and The Righteous Brothers

November 30, 2022

bergenPAC announces new shows coming to its recently renovated theater this Spring: R&B icon Brian McKnight on Thursday, March 23, 2023; rap legends Bone Thugs-N-Harmony on Saturday, April 1, 2023; Chazz Palminteri's one-man show A Bronx Tale on Sunday, April 23, 2023; The Righteous Brothers on Wednesday, May 17, 2023. Tickets go on-sale Friday, Dec. 2, 2022, at 11 a.m.
---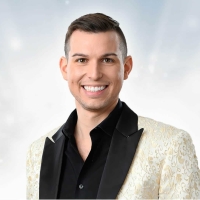 Matt Fraser, America's Top Psychic Medium & MEET THE FRASERS Star is Coming to NJPAC

November 30, 2022

New Jersey Performing Arts Center will welcome Matt Fraser, America's Top Psychic Medium and star of the hit television series Meet The Frasers to the NJPAC stage on Friday, December 9, 2022 at 8:00 p.m.
---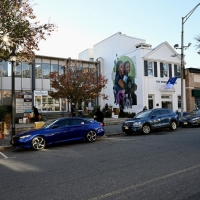 Black Women and Black Suffragists Mural Revealed in Celebration in Englewood

November 30, 2022

The Northern New Jersey Community Foundation's (NNJCF) ArtsBergen hosted the official public reveal of 'The Black Women's Mural' painted by artist Tatyana Fazlalizadeh, in a celebration at the Women's Rights Information Center (WRIC) on November 14. 
---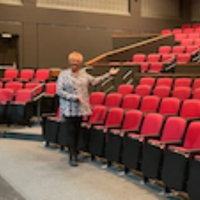 Kelsey Theatre Announces State-of-the-Art Hearing Loop Assistive Listening System For Patrons With Hearing Disabilities

November 29, 2022

Kelsey Theatre, located on the Mercer County Community College campus, 1200 Old Trenton Road in West Windsor is pleased to introduce its new, state-of-the-art "Hearing Loop Assistive Listening System" for patrons with hearing disabilities.
---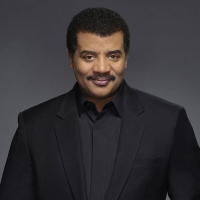 Astrophysicist, Professor, And Best-Selling Author, Neil Degrasse Tyson Comes to NJPAC, December 8

November 29, 2022

New Jersey Performing Arts Center (NJPAC) welcomes Neil deGrasse Tyson on Thursday, December 8, 2022, at 7:30 p.m. Spend a thought-provoking evening with astrophysicist, professor, and New York Times best-selling author Neil deGrasse Tyson of the Hayden Planetarium.
---