An Evening With Chris Pinnella Set For Asbury Park Featuring a 10-Piece Orchestra
The performance is on Thursday February 9th at 7:00PM.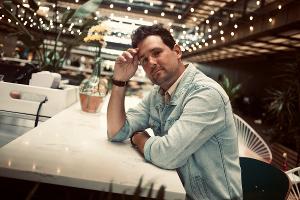 This Thursday join powerhouse vocalist Chris Pinnella (formerly of Trans-Siberian Orchestra) + his 10-Piece Orchestra for an all new evening of Classics Reimagined. The night will showcase an electric list of songs that have stood the test of time plus some new classics as well.
Spanning decades Pinnella will cover a variety of artists from Carole King, Simon & Garfunkel, Jeff Beck, Tom Petty, Neil Young, The Righteous Brothers, Brandi Carlile, Tina Turner, Led Zeppelin, Guns and Roses, and more. USA Today says, "Pinnella has managed to unify a diverse catalogue of music and beautifully make it his own."
"I like to take these classics and pick them apart and put them back together again so that you might experience them in a way you never have before," says Pinnella. "It's all about the lyric and then working the music around it."
Joining the singer on stage for the evening is Michael Gilch on Piano, Natalie Spehar on Cello, Mark Cocheo on Lead Guitar, Joe Gullace on Trumpet, Greg Grispart on Saxophone, Ryan Cullen on Drums, Joe Peterson on Bass, and Jared Morris on Rhythm Guitar.
Limited VIP+ Packages are available which include upfront seating and an autographed poster by Pinnella and the full band. VIP tickets are available as well as Regular Table Seating and Bar Seating.
AN EVENING WITH Chris Pinnella plays Tim McLoone's Supper Club 1200 Ocean Avenue Asbury Park, NJ 07712 on Thursday February 9th at 7:00PM. For TICKETS & INFO head to www.timmcloonessupperclub.com or by calling the Box Office: (732) 774-1400 - All dates can be found as well at www.chrispinnella.com