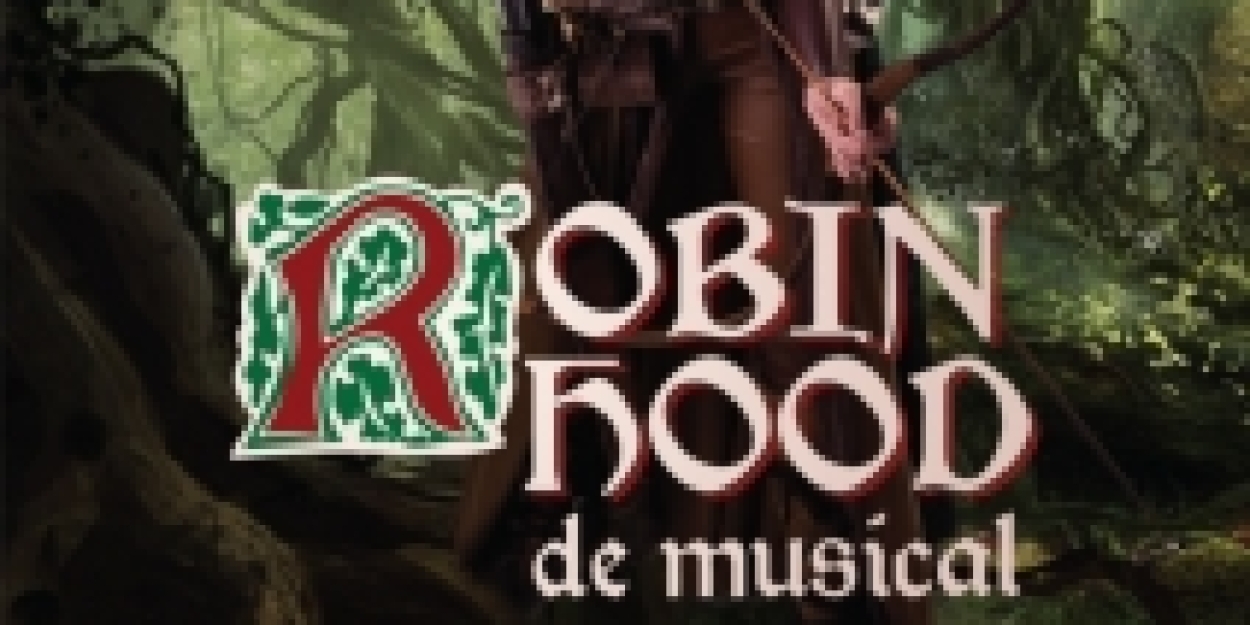 Review: ROBIN HOOD THE MUSICAL⭐️⭐️⭐️⭐️ by NJMT at Zaantheater
Robin Hood is a shot through the heart!
The Nationaal Jeugd Musical Theater is a renowned school for young talent, where students can get lessons in dancing, singing and acting. The classes are sorted by age and level of skill, so all can learn in a tempo that suits them. The NJMT develops new shows which are seen in the biggest theaters all across The Netherlands.
This year:
A contemporary heartfelt rendition of the beloved story of Robin Hood, who steals from the rich and gives to the poor.
When Marian (Lotte van der Veen) returns to Nottingham, after years in Scotland, she is shocked by the state of her country and her people. The evil sheriff Robert de Rainault (Ruben Kuppens) has taken over and keeps raising the taxes for his own benefit, to the already poor villagers. Being confronted with this wrong, while being forced in a marriage with the sheriff, Marian can only do one thing to help. She needs the help of a hooded friend...
This version of Robin Hood is a refreshing powerhouse, with loads of talent. The love for the theatre is almost palpable.The whole company is boasting with energy, with an impressive level of singing, dancing and acting. If this is the level they are at his age, it's a huge and hopeful promise for their future as musical performers.
Elise Berends created the script, music, directed the show and also is responsible for the costumes (which are impressive and executed beautifully) and set design, amongst others. She has created an almost bohemien, feministic piece, where she makes a firm fist against the current status quo. A strong fight for gender equality, dividing of wealth and a fair tax system, the freedom of choice/speech, basically: Freedom, Truth, Beauty and Love aka all Bohemien principles. A beautiful and important take on this story.
Lotte van der Veen as Marian/Robin Hood is powerful, a heroin in the making. She's a leading lady for sure. Her Marian is intelligent, clever, a force of nature with a strong sense of self.
Ruben Kuppens as the sheriff is deliciously evil, with a gorgeous deep voice. Together with Cystine Carreon as Sybella, the form a wicked couple. Cystine sings a troubling anthem "Zet je Masker Op" about guarding your heart and soul by building a wall around them. It cleverly portrays the way why she acts the way she does.
The choreography is in the skillful hands of Ashley Veldhuizen. Bravo. The various styles, the full ensemble dance sequels, the sheer amount of work with so many people on stage. From small and intimate, to loud and explosive.
Robin Hood The Musical is a feast for the eyes and ears, bringing a contemporary version of the story, in a time where it's so important. A shot through the heart. Bullseye.
For more info and tickets: https://cloud.broadwayworld.com/rec/ticketclick.cfm?fromlink=2219041®id=147&articlelink=https%3A%2F%2Fwww.njmt.nl%2Fvoorstelling%2Frobin-hood-de-musical%2F?utm_source=BWW2022&utm_medium=referral&utm_campaign=article&utm_content=bottombuybutton1