Friday 5 (+1): Pull Tight Players' VANYA, SONIA... 'And Them'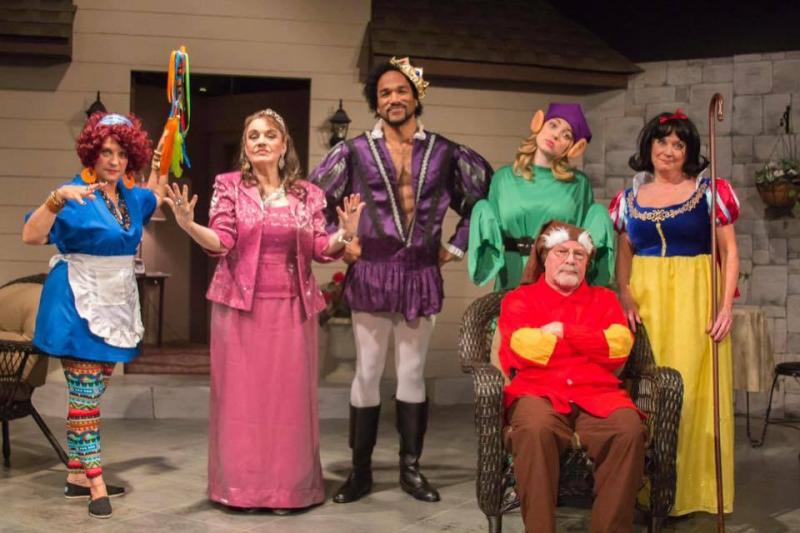 With their first weekend behind them - and sold-out shows awaiting them through April 8 - director JK Gregg's stellar cast for Christopher Durang's Vanya and Sonia and Masha and Spike is obviously doing something right for Pull Tight Players Theatre in Franklin.
Led by a trio of veteran Nashville-area actors - Dan Zeigler, Pat Street and Lynn Yates - the quartet of eponymous characters is completed by Ryan Chavez Richmond, who is quickly making a name for himself (and gaining more than a little notoriety along the way) on local stages. The four of them are joined by Jeanne Valcarcel Drone as Cassandra and Nikki Gavin as Nina in Durang's rollicking comedy that is sure to make you laugh uproariously one moment and bring tears to your eyes in the next.
Today the four titleholders, if you will and after a fashion, pull back the curtain to reveal what makes them tick, what brought them to the stage to begin with and to offer some suggestions for why you need to scoop up some of the remaining tickets to catch them onstage in Vanya and Sonia and Masha and Spike before it disappears into the theatrical ether. Ladies and gentlemen, may we present Thursday's Friday 5 (+1) for March 30, 2017:
Dan Zeigler (Vanya)
What was your first taste of "live, onstage" theater? In 1993 I responded to an open call for an original play written by Bob King, Dry Thunder. I got the lead role of Patrick McDonald and have been on stage ever since.
What is your favorite pre-show ritual? Snacking, pacing, going over lines.
What is your favorite "the show must go on" moment? An actor, (Matt Baugher) came to the theater very ill. He made it through the first two acts, then had to be taken home at the intermission before act three. Fortunately, we were doing Noises Off, so the audience never questioned a backstage person walking around with a script in his hand.
Who is your theatrical crush? Timothy Busfield
What is your dream role? Tevya in Fiddler On The Roof
Why should people come see Vanya and Sonia and Masha and Spike? What better date night than to laugh and cry together!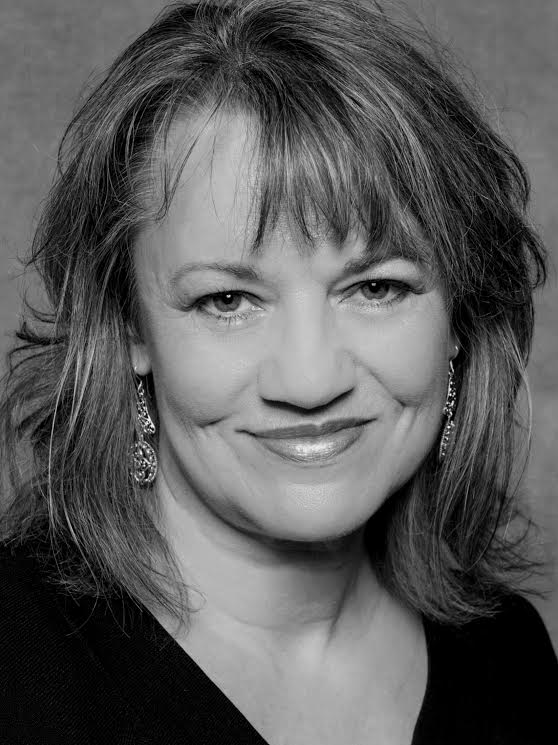 Pat Street (Sonia)
What was your first taste of "live, onstage" theater? A community theatre production of Once Upon a Mattress in the early 1970s. What I remember most was the lights going down, silence settling over the audience, then the lights coming back up and being transported to an entirely different world. I experienced that as a sacred moment, and I still always do.
What is your favorite pre-show ritual? I love the "circle up" and passing of the energy that we do at Pull-Tight. It's a time to focus all energies on the show together as a team. A different cast or crew member leads it each night, and we get to learn something about that individual, often something quite profound.
What is your favorite "the show must go on" moment? I don't know that it was a favorite, but one of the most memorable and hardest things I ever had to do was learn and perform the role of Madame Arcati in Blithe Spirit over the course of three days. I learned I was doing the show on Sunday and memorized Act I on Sunday night, Act II on Monday night, and had two rehearsals before we had an audience on Wednesday. One of my favorite snafus was the time in The Cemetery Club when my sequined dress stuck to itself when I was sitting down, and when I stood up the entire front of the skirt rode up to my waist. Fortunately, I was wearing nice undergarments.
Who is your theatrical crush? Hate to leave anyone out, but it would have to be Megan Murphy Chambers/Cat Arnold.
What is your dream role? I may be in it right now. I had no idea how much I was going to love Sonia. As an actor, first you look for parts of yourself to bring to the role. Then the role starts taking you over and changing you. I like what Sonia has brought out in me. Otherwise, I always wanted to play Martha in Who's Afraid of Virginia Woolf?
Why should people come see Vanya and Sonia and Masha and Spike? It's an unusually tight and well cast group of actors with really good direction. Several people have told us they have seen the show before and didn't really get it until they saw our production. And we should all support the playwright, Christopher Duran, for writing such wonderful roles for middle-aged women! It's a quirky play that sneaks up on you with its heart and relevance.
Lynn Yates (Masha)
What was your first taste of "live, onstage" theater? Though my family was quite artistic and creative - mostly writers - my only early exposure to live theatre was through school field trips. I remember being in awe of the performers ... how did they learn all those lines and know where to stand or how to dance? It was magical. I loved my high school drama class, but was rarely cast in school productions - looking back, I'm not sure if it's because I was too afraid to put myself out there, or if my star didn't shine as bright as some of my very talented classmates. My first real onstage triumph came when I competed in the solo acting category of seven-states regional competition. I performed Ingrid Bergman's iconic scene from Gaslight in which she finally confronts her husband who had manipulated her into believing she was insane. As the awards were announced, starting with the third-place winner, then second, my drama teacher who was seated behind me, leaned forward and said, "Better luck next time." And then my name was called...I had won first place. It was a feeling I'll never forget. And yes, I still have the trophy.
What is your favorite pre-show ritual? I actually have two:
In the hours just before going to the theatre, I mentally walk through the show and recite all my lines at least once. More, if I have time.

When I arrive at the theatre, I sit in my car a few minutes and think about all the stresses of the day/week/month/year/life and everything that has been weighing down my mind or draining my energy, and I figuratively "bottle up" every emotion within me, good or bad. I visualize my character and pour every last one into her. When my head is in the right space, "she" filters those emotions into an elixir, of sorts, that hopefully entertains the audience as much as it soothes and rejuvenates me. I have always said that theater is my therapy ... as I'm sure it is for most performers.
What is your favorite "the show must go on" moment? Gosh, I wish I had a wildly entertaining story to tell, but most of my moments are fairly normal for the stage. I did have a few "oh crap" moments during Exit the Body, a fun little farce I did a few years back. My character, Crane Hammond, opens the closet and front doors and answers the phone about four times each, obviously with different associated lines and reactions. During one of our first performances, I opened the closet door during an early scene, but delivered the lines/reaction that went with the final scene, which would have made it a very short show had it not been for a very alert cast mate who caught my fumble and recovered the scene. Just one of the many reasons I love the invigorating unpredictability of live art.
Who is your theatrical crush? For the next two weekends, it's Ryan Chavez Richmond (Spike)!
What is your dream role? That's a tough one. I love portraying women who run the gamut of emotions throughout a story, evolving from scene to scene, revealing pieces and parts of themselves until they become someone completely new by the end.
Why should people come see Vanya and Sonia and Masha and Spike? Who doesn't want to laugh, especially today? This show will not only make you laugh until you can't catch your breath, it will touch parts of you that have been tucked away for safe keeping ... the ones that would make us cry if we couldn't find a reason to smile. Because, as we all know, the funniest shows are the ones that touch our soul by sprinkling in a little truth.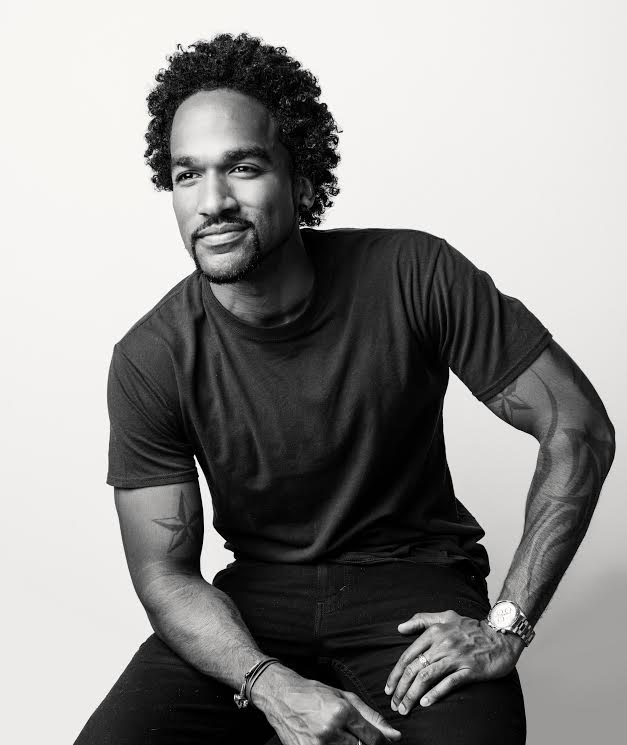 Ryan Chavez Richmond (Spike)
What was your first taste of live, onstage theater? My first taste of live, onstage theater was a production of The Little Prince in my hometown of Flint, Michigan. It was presented by The Flint Youth Theater, I believe. I remember being amazed that the actors on stage were my age or just a few grades older. I loved everything about that show, including the fact that I got to skip school to go see it!
What is your favorite pre-show ritual? Before curtain I go on stage and place my feet everywhere that my character will place his feet during the show. It's my mystical way of transforming into whoever I'm playing that night.
What is your favorite "the show must go on" moment? I did a play where one of the lead actors just could not get his lines together. It was a problem from rehearsals through opening night through closing night. By the end of the run, we were basically performing a completely different show than the one that was written, but hey...the show went on. That experience doesn't sound like a "favorite" but through it I learned a lot about doing whatever you need to do in order to serve your art. Audiences had no idea of the struggle and that's a testament to the power of an ensemble that supports and looks out for each member.
Who is your theatrical crush? My theatrical heart belongs to Steven Pasquale. I challenge everyone to listen to The Bridges of Madison County soundtrack and try not to theatrically fall in love with him.
What is your dream role? My dream role is Ludie Watts from Horton Foote's The Trip To Bountiful. He is so beautifully complex. I would love the chance to navigate the emotions found within his relationships with the two most important women in his life.
Why should people come see Vanya and Sonia and Masha and Spike? Vanya and Sonia and Masha and Spike is a brilliantly written play. It will make you laugh, cry, cringe, reminisce and even shift uncomfortably in your seat several times. We have an outstanding six person cast and everyone gives their all every single night. JK Gregg has done a fantastic job directing this show and we are thrilled to perform it for everyone. Come see it!
About the show: J.K. Gregg directs the Pull Tight Players' premiere of Christopher Durang's Vanya and Sonia and Masha and Spike, playing in Franklin through Saturday, April 8. Middle-aged siblings Vanya and Sonia share a home in Bucks County, Pennsylvania, where they bicker and complain about the circumstances of their lives. Suddenly, their movie-star sister, Masha, swoops in with her new boy-toy, Spike. Old resentments flare up, eventually leading to threats to sell the house. Also on the scene are sassy maid Cassandra, who can predict the future, and Nina, a lovely, young aspiring actress whose prettiness somewhat worries the imperious Masha. This is a sophisticated, clever, contemporary comedy which won the 2013 Tony Award for Best Play.
Related Articles View More Nashville

Stories

Shows
Jeffrey Ellis is a Nashville-based writer, editor and critic, who's been covering the performing arts in Tennessee for more than 35 years. In 1989, Ellis (read more...)