BWW Review: Nashville Story Garden's Stunning IRONBOUND Closes All-Too-Brief Run Tonight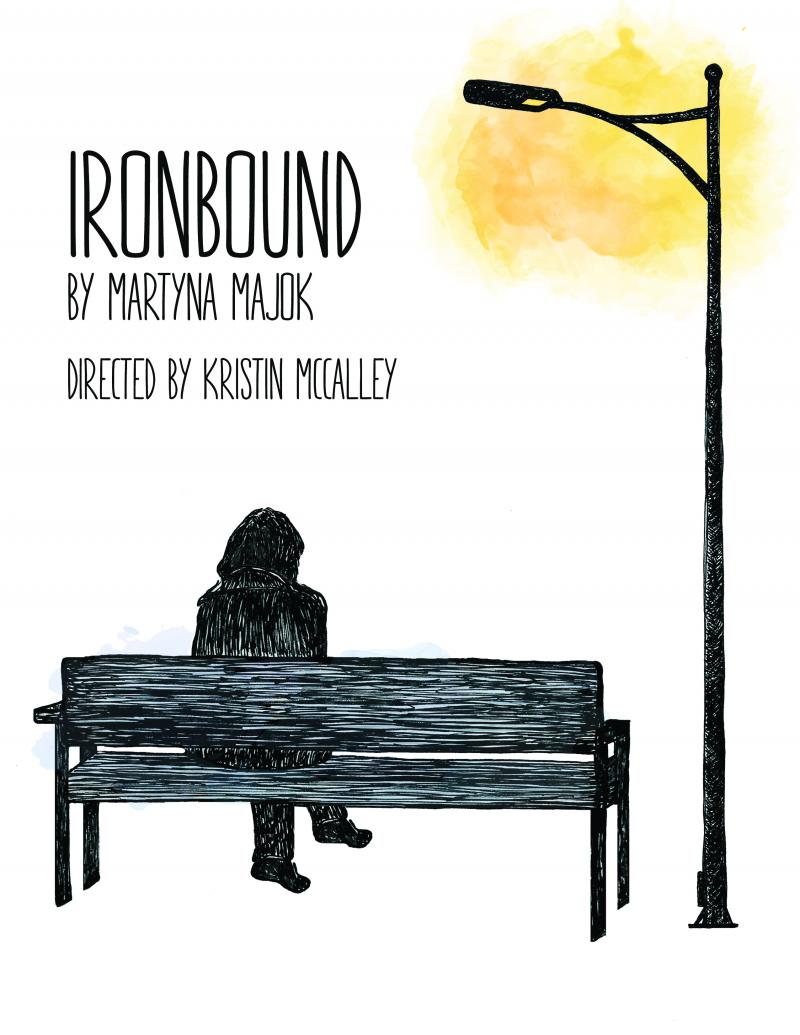 For Darya, a 42-year-old Polish émigré eking out a meager and bleak existence in New Jersey, life in America seems far less promising than she may have considered at the outset of her journey. But in Martyna Majok's exquisitely crafted and beautifully written play - Ironbound - which ends its all-too-brief Nashville run tonight, there is a glimmer (a very faint one, truth be told, but a glimmer nonetheless) of hope that may augur a brighter future ahead.
Darya is out of a job since the paper mill she once toiled at has been shuttered and she's been fired from all of her house-cleaning gigs thanks to a wide range of poor choices, leaving her desolate and alone at a bus stop in the down-at-heels New Jersey town that is her home. As she struggles to make sense of her life, Darya reveals the layers of it, making the audience privy to the events which have brought her to what may - or may not be - her lowest point.
After an hour and a half of watching the events of Darya's life in America play out, audiences will grasp at anything which indicates better times to come for her. Played with stunning depth by Tamara Todres in this production from Nashville Story Garden, audiences are so thoroughly enraptured by Darya's story, thanks to Todres' altogether startling performance, and are riveted to their seats watching the drama unfold, laughing during the brief moments of levity that give them a respite from the realities of her hard-scrabble life.
Perhaps the story of Darya and the men in her life - Maks, her blues-loving beloved former husband with whom she came to America; Tommy, the postal worker boyfriend who cheats on her with a string of other women; Vic, a well-heeled high schooler working the mean streets of their town as a hustler; or her unseen, but vividly written son Alek (a drug addicted 22-year-old who steals from her) and her physically abusive second husband - is most compelling when viewed through the lens of the current state of affairs for new immigrants striving to attain a better life in this country. Looking at Darya's seemingly insurmountable struggles, her story gains further gravitas, ensuring a more emotional response from the audience bearing witness to the events onstage.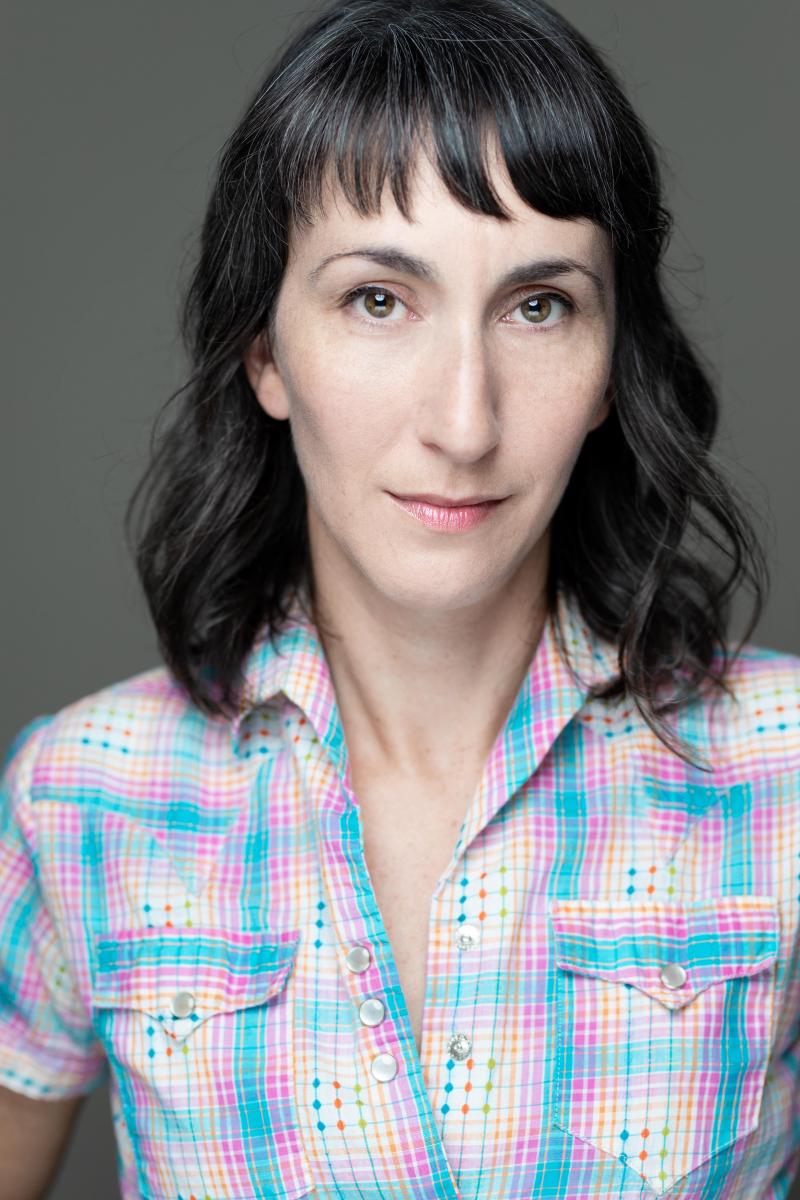 Not to put much too fine a point on it, Todres' performance is as good as it gets in live performance anywhere, in general, and in Nashville, in particular. Her multi-dimensional portrayal of Darya sets Todres apart from the cohort of actors working on local stages and her ability to completely lose herself in Majok's richly drawn character leaves audiences breathless and in want of more. Watching Todres become Darya is exhilarating and inspiring, her ability to move from one moment in time to another (Majok's impressively structured play does not follow a linear timeline; rather, the play's action moves about with an evocative sense of timelessness that strengthens its impact) is a master class in acting. Watch the tall and slim Todres step behind a post to adjust her costume, to remove an article of clothing or to push her hair behind her ear, and you see her metamorphosis from one Darya to another as the events in her life change her irrevocably. It's breathtaking.
Witnessing Todres' graceful - and deceptively easy (the actor doesn't let you see the sweat equity she's earned in her process of becoming Darya; instead, you take it for granted thanks to her consummate skill) - transformation in each scene is reason enough for tonight's final performance to be sold out already (although I'd recommend checking to see if other tickets have become available before the 7:30 p.m. curtain), but when you see her interacting with the three actors with whom she is paired, it's as if director Kristin McCalley is pulling out all the stops to leave you completely gobsmacked, if not in thrall, of what transpires on the makeshift stage of a room in a near-derelict East Nashville church.
As Tommy, the postal worker who sees himself more as a player and a lady's man instead of a work-a-day letter carrier, Ted Welch is pitch-perfect, delivering his dialogue with such ease it's as if he's speaking from the heart of the character he plays. His onstage chemistry with Todres is palpable and their final scene together fairly crackles with intensity and authenticity. Likewise, Gerald Pitts plays Maks, Darya's first husband and the father of her son, with an unerring command of a man with a mission, fulfilling the promise he's shown in previous onstage assignments by creating a flesh-and-blood, multi-dimensional character from the words written in a stage-bound script.
As Vic, Joe Mobley, who has distinguished himself among the scores of capable young actors emerging from the Belmont University theatre department, is refreshingly free from stagey artifice in his performance. Mobley's performance is completely unfettered by any of the expected contrivances usually on display among lesser experienced actors, and he plays Vic with genuine, honest to God, assurance. He is self-possessed, poised, charming and funny - and his is certainly a name to remember.
McCalley's deft directorial hand is beautifully realized throughout the play, guiding her quartet of actors to greater effect throughout and crafting a production that will leave audiences talking about it for months to come. Heretofore known for her impressive acting resume, McCalley firmly establishes herself as a director of note with Ironbound.
With just one piece of furniture on the set (a bench that represents a bus stop in a somewhat desolate New Jersey town in the middle of the night), a scattering of used coffee cups, dented beer cans and candy wrappers on the floor around it, lighting and scenic designer Clayton Landiss creatively sets the stage for what is to come in Majok's play, while Jessica Anderson's superb costume design helps the actors firmly establish the character each is playing.
Ironbound. By Martyna Majok. Presented by Nashville Story Garden at Inglewood United Methodist Church, 3511 Gallatin Pike, Nashville. Through February 2. Running time: 1 hour, 30 minutes (with no intermission).
Related Articles View More Nashville

Stories

Shows
Jeffrey Ellis is a Nashville-based writer, editor and critic, who's been covering the performing arts in Tennessee for more than 35 years. In 1989, Ellis (read more...)