BWW Review: Keenan-Zelt's TRUTH/DARE Gives Four Young Actors A Chance to Shine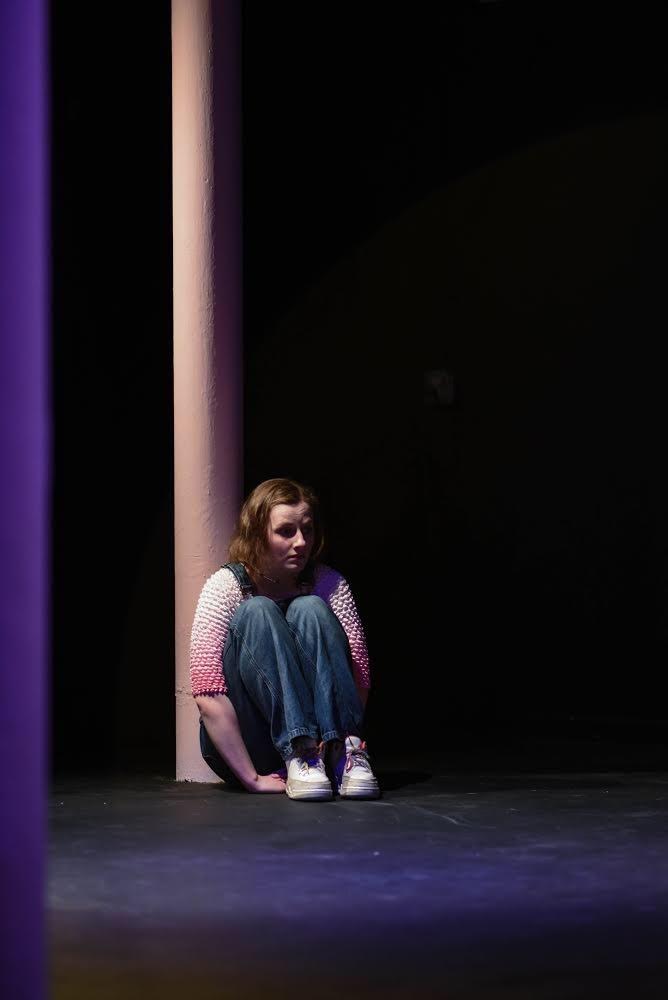 Playwright Tori Keenan-Zelt's emergence as a force in contemporary theater seems assured with her newest play, Truth/Dare, an incisive, on-target treatment of the pitfalls of adolescence and the frailty of relationships during a time in which everything seems in a constant state of flux. Directed by recent Lipscomb University graduate Natalie Risk, who gives Truth/Dare an immersive feel with her basement rec room set that involves audiences in every moment during the convincingly nuanced one act that's brought to life by a quartet of young actors who play off one another with self-assured candor.
In Keenan-Zelt's play, we meet our 13-year-old characters at a sleepover on one of the last nights before they start high school - which brings along with it even more challenges, both social and personal - with each girl struggling under the weight of expectations they seem eager to experience, if perhaps unprepared for the reality of what's to come. When first we encounter Ursa, Hannah, Linney and Maeve, they are engaged in a séance cum ghost story session, the kind of which has provided conflict for numerous plays and screenplays in the past. However, thanks to Keenan-Zelt's sharp dialogue (she writes knowingly in the voice of her 13-year-old protagonists, with nary a false note to be heard), the four young women seem like real people you might know from your own life instead of fictional characters.
That dialogue, in which the four girls ponder what lies ahead after middle school (including the vagaries of relationships with boys and the accompanying discussions of sex during the hormonally charged teenaged years - and whatever else fills their conversations as they leave the relative comfort of childhood behind), ensures the audience will identify with the characters, making them beautifully accessible while presenting Risk and her four actors an opportunity to show off their considerable skills.
Presented as a series of vignettes, in a non-linear fashion that is easy to follow, the events portrayed in Truth/Dare show the girls at two pivotal moments in their lives as they enter high school and, later, as they prepare for what follows their senior year. Keenan-Zelt deftly traverses the intervening four-year time span so that the events are easily comprehended even while packing an emotional wallop. Her provocative and illuminating treatment of the people, time and place she has created makes certain that Truth/Dare will leave a mark on the collective heart of the audience.
Each of the actors deliver noteworthy performances under Risk's careful and considered direction, with Bekah Stogner leading the cast as Ursa, who hosts the sleepover in the basement of her family's home. Stogner's Ursa is sharply drawn in her winning portrayal: a young girl who considers herself far wiser and more experienced than she really is, and we see how events that unfold onstage affect her as she grows older. Stogner's performance, like those of her castmates, is understated yet viscerally compelling as she shows off her character's failings and misgivings - clearly, Ursa seems ill-equipped to deal with life as she is buffeted about by it.
As Linney, Rachel Wood is the less "mature" of the four and it's her inability to embrace change that sets in motion that which will keep the conflict coming as the girls maneuver their way through adolescence. Wood's gracefully authentic performance as Linney makes her a sympathetic foil for her circle of friends and for the audience, as well.
Miranda Pepin plays Maeve with amazing confidence: Even as a 13-year-old, Pepin's Maeve seems to know exactly who she is and to have her eyes wide open to what the world will come to expect from her. Her interactions with Caitlin Brockell's Hannah are refreshingly believable (again, kudos to Keenan-Zelt for writing dialogue that ring with authenticity) and the dramatic arc of Maeve and Hannah is as true-to-life as anything we've seen onstage before.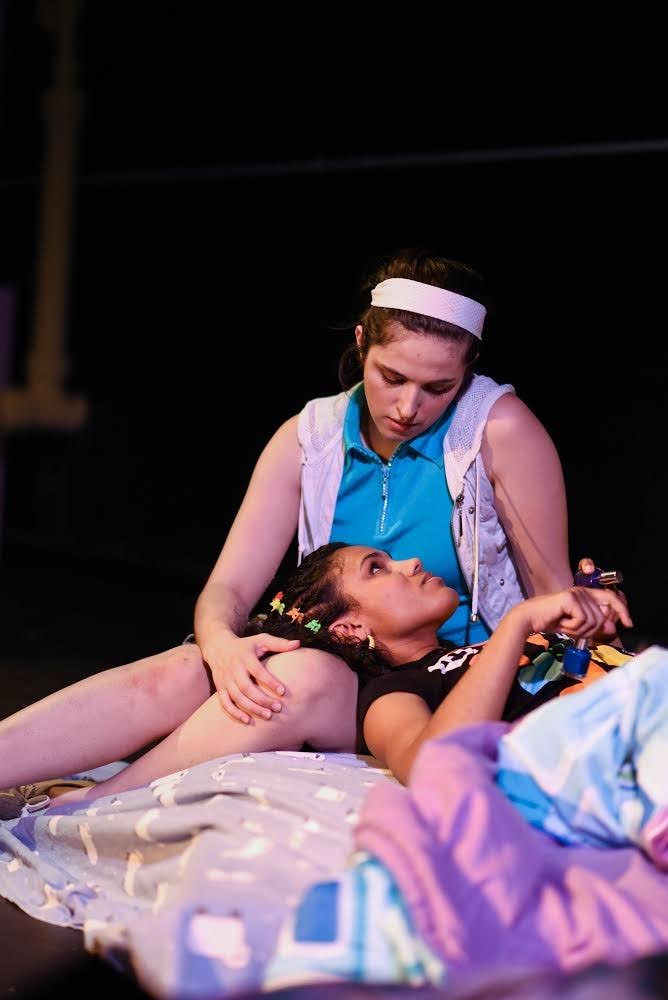 As Hannah, Brockell plays the evangelical Christian teenager with a total lack of guile, even as she struggles under the weight of her "divine" responsibilities. Her character's evolution over the four-year period seems pre-ordained, yet Brockell never takes the easy route as she puts all of Hannah's turmoil on full display.
Risk's set design makes clever use of the Belmont Little Theatre space (one need look no further than this venue to realize the tremendous growth that theater has experienced at Belmont University over the past quarter of a century) and she transforms it into Ursa's family's basement - there are air mattresses and bean bags aplenty for both actors and audiences (who were encouraged to bring along their own snacks) and thanks to Laramie Hearn's props and set dressing, the space is the an ideal setting for the play's action. W. Kyle Odum provides the appropriately atmospheric lighting for the play that enables scene transitions to move along at a cinematic pace, while T.K. Kelly's costumes clothe the actors in pitch-perfect style, whether they are 13 or 17.
Truth/Dare. By Tori Keenan-Zelt. Directed by Natalie Risk. Presented by Woven Theatre at Belmont Little Theatre, Nashville. June 22-30. Running time: 1 hour, 5 minutes (with no intermission).