Review: Actors Bridge Ensemble's Provocative and Gut-wrenching CITIZEN: AN AMERICAN LYRIC

Provocative and gut-wrenching, Citizen: An American Lyric - Stephen Sachs' dramatization of Claudia Rankine's acclaimed book of poetry and prose that focuses unflinchingly on the subject of race in America - holds up a mirror to every person in the audience at Actors Bridge Studio at Darkhorse Chapel, compelling them to look deep into their own selves, their own lives, to identify their own prejudices and biases. The takeaway? We must do so much better.
Artfully and thoughtfully directed by Jon Royal, Citizen: An American Lyric again underscores the continued efforts by Actors Bridge Ensemble to illuminate the human condition and to push the creative envelope for theater artists in Nashville. Add the title to the burgeoning canon of outstanding productions from Actors Bridge that unfailingly force you to think, to consider and, hopefully, to do better.
Royal and his six actors - Briana Booker, Alicia Haymer, DéYonté Jenkins, Shawn Whitsell, Nettie Kraft and Jack E. Chambers - boldly and courageously confront racism in our world and challenge every individual to take stock of themselves, to consider the impact of their actions and to change the world. The actors strip away any sense of theatrical artifice to show the authenticity of the world they represent and to deliver a potent indictment of the state of the world in which we live.
Are we, the collective body of human beings responsible for the world in which we live, ready to do anything - everything - necessary to achieve the goal of a post-racial society, one in which we are all equal? There is only so much that your words can do, of course, and the time for action is long overdue. What will you do to end the oppression, eradicate the injustice, annihilate the white privilege, to end sexism and homophobia, to bring a halt to the appalling race-baiting of our political leaders?
If you aren't able to give serious thought to the issues brought up in Sachs' dramatic adaptation of Rankine's work, there's no reason to buy a ticket for the production that runs through March 31. Yet, if you ascribe to the belief that all theater (all art, for that matter) can be transformative, then Citizen: An American Lyric will move you. You will be astounded by its power, the play's language reverberating in your brain long after you've left the theater, breaking through a cacophony of discordant words and phrases to some measure of clarity.
The words employed in the script describe the ramifications of the lack of diversity, our society's over-abundance of privilege and aggression - both of which have become so commonplace they hardly make an impression anymore among people you know. Yet those words still leave a mark that's hard to disguise or to erase.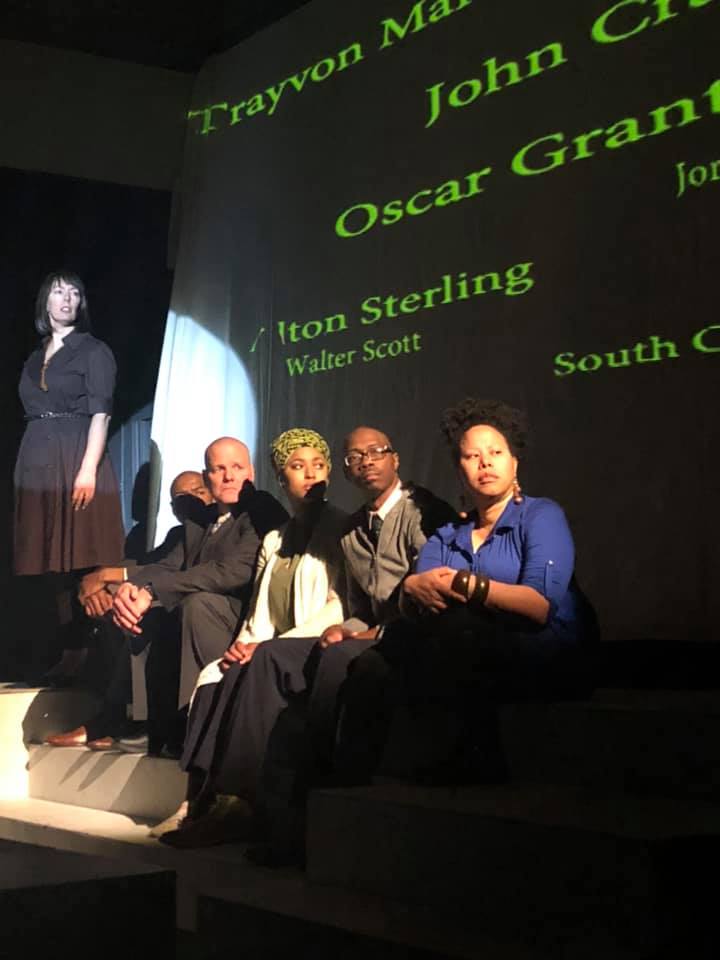 But what is so beautiful - and chilling - about Citizen: An American Lyric is how effortlessly it makes its point. Eloquently and vividly, the six actors in Royal's ensemble show us the true impact of race and racism in this country.
To wit, a white woman greets an African-American friend who's late for lunch by calling her "a nappy-headed ho." Another woman tells a co-worker she had no clue that "black women can get cancer." Those regrettable personal moments are stinging indictments of the frequent self-absorption of the uninformed, and the impact of these scenes are felt acutely.
Writ large, we are given vivid examples of the people of New Orleans in the wake of Hurricane Katrina and a lack of empathy, a lack of caring for them - and the lessons not learned from that catastrophe (Doubt me? Ask the people of Puerto Rico).
Rankine and Sachs focus on Serena Williams - arguably the greatest, most accomplished athlete in American history - who has endured countless catcalls and line calls from the representatives of the bastion of privileged white tennis clubs throughout her illustrious career. Haymer, becoming Serena onstage, is electrifying and her palpable reactions are stunning.
Vilified for her fashion choices, ridiculed for her jubilant reactions to winning a match and derided for her race and called out for the very color of her skin, she has proven to be such a champion over the years, you might think she no longer has to endure the prejudice of a contemporary sport system that not so very long ago worked to keep her separate and unequal.
More jarringly, however, we see the current tenor of our times for the life and death situations that lead off local and national news broadcasts every night and, in so doing, we feel the gravity of every death of a non-white person on every one of us, no matter our color, our race, our ethnicity or our beliefs: "You are not the guy and still you fit the description because there is only one guy who is always the guy fitting the description."
The play's action doesn't follow a linear progression. Rather, like most conversations you've had throughout your life, it takes a more circuitous route, in order to arrive at its heartfelt conclusion. Never languid, the images proffered throughout (whether via the thoughts borne out by Rankine's words or the awe-inspiring images provided by Alex Drinnen's exceptional projections) are vigorous and compelling: You cannot look away, nor can you un-see the horrifying images of white privilege run amok. If you aren't moved by the experience (which is made all the more deeply felt by the sound design of Jack Chambers and the lighting design of Richard Davis) you've just had in the intimate setting of the Actors Bridge Studio, you obviously had an out-of-body experience.
Royal stages the work with attention to detail and oftentimes the slightest, most imperceptible moment packs an emotional wallop, the impact of which may not be felt until long after everyone has left the building. The experience is one you'll wrestle with, to be certain, but make no mistake about it: You cannot let the opportunity to witness Citizen: An American Lyric pass you by. Go see it.
Citizen: An American Lyric. By Claudia Rankine. Adapted for the stage by Stephen Sachs. Directed by Jon Royal. Presented by Actors Bridge Ensemble at the Actors Bridge Studio at Darkhorse Chapel, 4610 Charlotte Avenue, Nashville. Through March 31. For details, go to www.actorsbridge.org/citizen/ Running time: 75 minutes, with no intermission.
Jeffrey Ellis is a Nashville-based writer, editor and critic, who's been covering the performing arts in Tennessee for more than 35 years. In 1989, Ellis and his partner l... (read more about this author)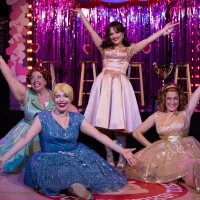 Review: Nostalgic and Warm MARVELOUS WONDERETTES May Be the Cure For What Ails You

November 16, 2022

There's really nothing better for what ails you – particularly on a cold, wet and dreary Sunday afternoon – than a stroll down memory lane, thanks to a tuneful trip to the 1950s and '60s with The Marvelous Wonderettes, a nostalgic and enormously entertaining musical revue by Roger Bean.
---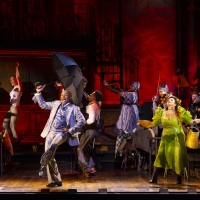 Review: HADESTOWN 'Mesmerizes and Captivates' During Weeklong Stand at Nashville's TPAC

November 2, 2022

Mesmerizing and captivating are just two of the words that might best describe Hadestown, the Tony Award-winning best musical of the truncated 2019-20 Broadway season, which is now commanding ovations of rapturous applause from adoring fans at Nashville's Tennessee Performing Arts Center during an eight-performance run through Sunday, November 6.
---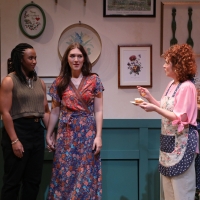 Review: Lauren Shouse's Sublime Direction of THE CAKE Provides Much Food for Thought

October 28, 2022

Lauren Shouse's directorial resume is quite the impressive one and over the years she's helmed productions for Nashville Repertory Theatre that have been justifiably acclaimed both by audiences and critics alike. But despite the notoriety that seems to always accompany a "Lauren Shouse-directed production," perhaps none is more deserved than the accolades that follow in the wake of The Cake, the latest entry on her already stellar list of shows.
---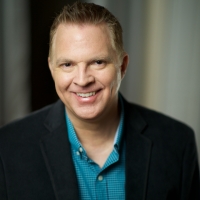 Interview: Award-winning Author Lewis Kempfer On The Publication of 120 SEATS IN A BOILER ROOM

October 10, 2022

Tomorrow – October 11, 2022 – marks yet another momentous day in the history of Boiler Room Theatre, the late and lamented theater company that originally brought professional theater to The Factory at Franklin. 120 Seats in a Boiler Room: The Creation of a Courageous Professional Theater, the latest book by BRT co-founder Lewis Kempfer (who is an award-winning author in addition to his multi-hyphenate theater titles as director-producer-actor-designer), will be released by Amazon.
---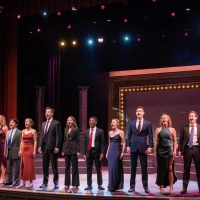 Review: Belmont University Musical Theatre's Inspiring and Astonishing SONDHEIM ON SONDHEIM

October 9, 2022

Since his death in 2021, Stephen Sondheim and his canon of work have justifiably been on the hearts and minds of theater people from around the world, with revivals, retrospectives and remembrances filling the calendars of an amazing range of companies paying homage to the master of contemporary musical theater. Just in time for a new season of productions highlighting the Nashville theater calendar, Belmont University Musical Theatre has chosen the aptly named musical revue Sondheim on Sondheim to launch a two-show semester that honors the genius of the master while showcasing the talents of its roster of musical theater majors who continue to add luster to the program's reputation.
---