Interview: Jessica Halverson of LEGALLY BLONDE at Ashland Productions
This production runs now through February 12th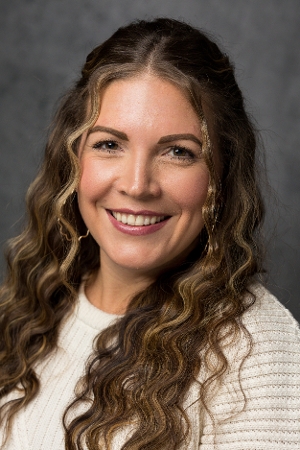 Elle Woods appears to have it all. Her life is turned upside down when her boyfriend Warner dumps her so he can attend Harvard Law. Determined to get him back, Elle ingeniously charms her way into the prestigious law school. While there, she struggles with peers, professors and her ex. With the support of some new friends, though, Elle quickly realizes her potential and sets out to prove herself to the world.
We chat with Jessica Halverson who plays Elle Woods in Ashland's production of Legally Blonde.
What is your favorite song in Legally Blonde?
All of the music in this show is so much fun, but my favorite song is actually the Legally Blonde duet that I sing with Emmett. It is such a beautiful ballad, and so different from all of the other big belty songs in the show. The song is full of emotion and really shows a vulnerability to Elle that we haven't fully seen yet. It is my favorite song to sing, and I especially love singing it with my scene partner Jack (Emmett); our voices blend so well together and our connection onstage is undeniable.
What is your favorite moment in the show?
It is so hard to choose one moment in this show! There are so many amazing moments, but one of my favorites is "What You Want (Parts One and Two)." It is such a big number with flashy costumes, fantastic choreography, and almost everyone in the cast involved! I love how Elle gets to interact with so many different characters in this song, and it's one of the first moments in the show that will really blow the audience away. And of course any moment where I get to interact with my dog Bruiser (played by an adorable chihuahua Izzy) is a fun one!
What do you hope audiences take away from seeing Legally Blonde?
On the surface, Legally Blonde is full of flashy costumes, big musical dance numbers, and funny comedic moments, so I hope you leave smiling and entertained! But looking deeper, there is so much more to it than that. Legally Blonde is about being true to yourself, finding your own way, going after your dreams, and realizing you are strong enough to achieve those dreams on your own. Elle's reason for going to Harvard may not have been a great one at first (she goes to follow a man), but she realizes that he is actually the thing holding her back from achieving her goals. That if she stays focused and works hard (and with the continuous support of her friends and family), she can achieve anything she wants to. One thing I love about Elle Woods is that she may seem like a stereotypical "rich, ditzy blonde" on the surface, but she is actually very driven, strong, smart, optimistic, and kind to everyone she meets. She is the girl everyone is drawn to because of her kindness and positivity. And she's not as "dumb" as she looks... she did get a 175 on her LSATS after all! ;-) In the words of Elle Woods, "Being true to yourself never goes out of style."
What are your favorite local spots?
Sak's Sports Bar in Vadnais Heights, and Doc's Landing in White Bear Lake are two places the casts have frequented after rehearsals and performances at Ashland. Or if you are looking for a pub/brewery close by, check out Crooked Pint Ale House.
Thank you Jessica for your time!
For more ticket and show information, click the ticket button link below.