Photo Flash: Get a Post-Electric Look at MR. BURNS at Luminous Theatre
From the team that brought The Penelopiad to the swing park, comes a story of survival, love, and the enduring power of storytelling. Luminous Theatre presents the Milwaukee premiere of Anne Washburn's Mr. Burns, a post-electric play. In honor of tonight's opening, BroadwayWorld has a first look at the cast in action below!
The cast of Mr. Burns, a post-electric play includes Dylan Bolin, Alex Campea, James Carrington, Kelly Doherty, Jordan Gwiazdowski, Nick Narcisi, Eva Nimmer, Hannah Ripp-Dieter, Ericka Wade, and Rachael Zientek.
Directed by Leda Hoffmann, the creative team includes music direction by James Kaplan, costume design by Andrea Bouck and Leslie Vaglica, lighting design by Jason Fassl, sound design by Megan B. Henninger, choreography by Doug Clemons, and fight choreography by Christopher Elst.
Additional production team members include Anthony Lyons (technical director), Heidi Salter (props coordinator), Aaron Kopec (car construction), Audra Kuchling (production manager), Kaitlyn Martin (stage manager), and Mattie Voorheis (assistant stage manager). Poster design is by Team Nerd Press.
Mr. Burns, a post-electric play performances take place now through May 8 (Opening Night is tonight, April 21) at The Goat Palace 3740 N. Fratney Street, Milwaukee WI. All performances are Pay-What-You-Can with donations accepted at the door. Visit www.luminoustheatre.comfor more information.
Mr Burns, a post-electric play is presented by special agreement with SAMUEL FRENCH, INC.
Photo Credit: Jason Fassl

The Ensemble of
Mr. Burns
Kelly Doherty, Rachael Zientek,
James Carr
ington and Nick Narcisi
Nick Narcisi, Rachael Zientek,
James Carr
ington, Dylan Bolin and Kelly Doherty
Rachael Zientek, Ericka Wade,
Hannah Ripp-Dieter
and Kelly Doherty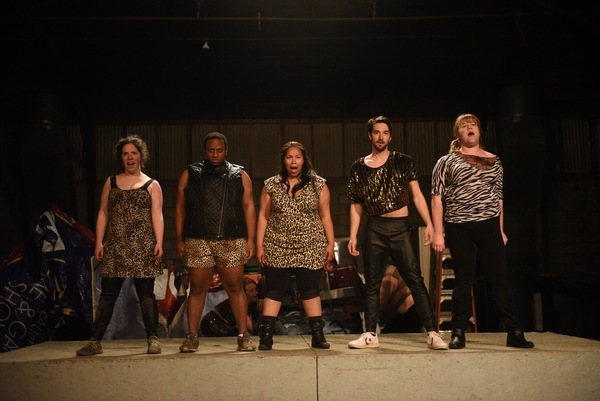 Rachael Zientek,
James Carr
ington, Ericka Wade, Nick Narcisi and Kelly Doherty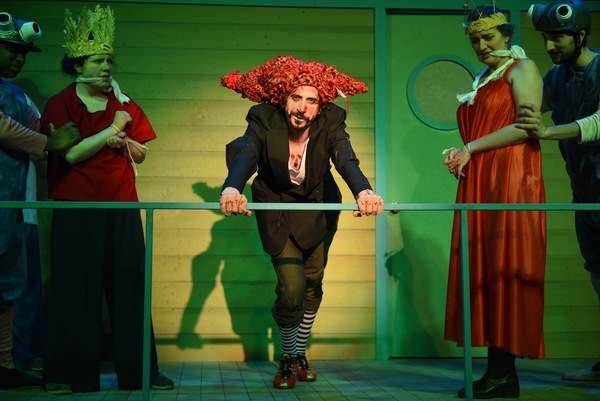 Rachael Zientek, Jordan Gwiazdowski and
Hannah Ripp-Dieter
Rachael Zientek, Nick Narcisi,
James Carr
ington, Dylan Bolin and Kelly Doherty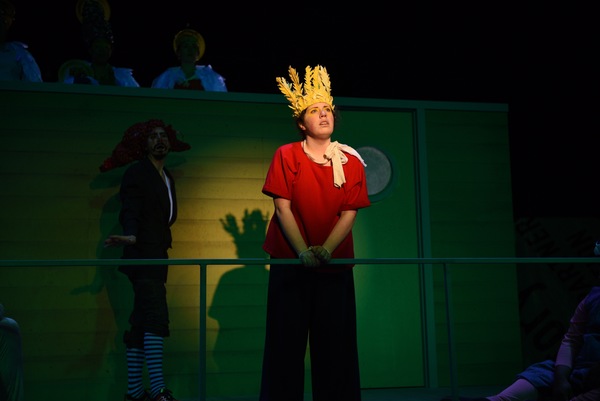 Rachael Zientek
More Hot Stories For You