Detroit Symphony Orchestra Will Return For Residency at Interlochen This Summer
The DSO will perform at Interlochen's iconic Kresge Auditorium on Saturday, July 22 as part of the 2023 Interlochen Arts Festival.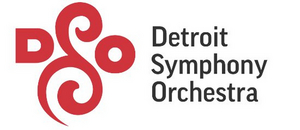 This summer, Interlochen and the Detroit Symphony Orchestra (DSO) will add another chapter to their storied history together. The 96th season of Interlochen Arts Camp will see DSO musicians leading master classes and rehearsing side by side with young students. In addition, the DSO's acclaimed Music Director, Jader Bignamini, will conduct Interlochen's World Youth Symphony Orchestra in performance.
"For young artists at Interlochen, this is an extraordinary opportunity to be mentored by some of the best musicians in the world," said Interlochen Center for the Arts President Trey Devey. "We couldn't be more proud to partner with the DSO in sharing the joy of music with our community on campus and beyond."
"We are thrilled to partner with Interlochen Center for the Arts for this residency," said DSO President and CEO Erik Rönmark. "This historic partnership, reestablished annually in 2019, means so much to our DSO musicians and staff who have experienced the impact that Interlochen has on young people's lives."
The DSO will perform at Interlochen's iconic Kresge Auditorium on Saturday, July 22 as part of the 2023 Interlochen Arts Festival. Repertoire will include ballet music from Act III of Verdi's Macbeth; Tchaikovsky's Swan Lake Suite; and Stravinsky's Firebird Suite (1919). Tickets for the show will be available at a later date.
The DSO's residency returns under the direction of Jader Bignamini, the ensemble's 18th music director. A native of Crema, Italy, Bignamini began his career as a clarinetist before discovering his passion for conducting. Since his professional conducting debut at age 28, Bignamini has conducted some of the world's most acclaimed orchestras and opera companies in venues across the globe, including La Verdi Orchestra at La Scala, the Metropolitan Opera, and the Houston, Dallas, and Minnesota symphonies.
On Saturday, July 22 and Sunday, July 23, DSO musicians will lead master classes for different orchestral instruments with high school campers at Interlochen Arts Camp. On Sunday, DSO musicians will also join WYSO for an evening concert, which will feature Mahler's Symphony No. 1 in D Major under the direction of Jader Bignamini. The concert will be broadcast by Interlochen Public Radio and webcast live at interlochen.org.
The DSO's association with Interlochen dates back to 1926, when Detroit's Orchestra Hall hosted the National High School Honors Orchestra, the ensemble that evolved two years later into the founding orchestra of Interlochen Arts Camp. The relationship flourished over the decades, and the DSO came to Interlochen's campus for numerous summer performances and master classes. Today, 18 members of the DSO are alumni of Interlochen Arts Camp or Interlochen Arts Academy.
Interlochen Arts Camp 2023 is still accepting applications; availability is limited and prospective students are encouraged to apply as soon as possible at interlochen.org/apply.