Tom Dugan's WIESENTHAL One-Man Play Set for Aventura Arts & Cultural Center, 3/13-17
Playwright, actor and Drama Critics Circle Award-winner Tom Dugan will present "Wiesenthal," updated from his play "Nazi Hunter - Simon Wiesenthal," featuring a newly premiered title and recently discovered details of Wiesenthal's important work, at the Aventura Arts & Cultural Center at 3385 NE 188th Street in Aventura, Florida from March 13-17, 2013.
"Wiesenthal" portrays the famed concentration camp survivor's life pursuit for bringing Nazi criminals to justice and is set on the day of the famed Nazi hunter's retirement. "It was the rejection of collective guilt which first drew me to Wiesenthal's story," says Dugan. "For me, Simon Wiesenthal was a true 20th Century hero."
While packing up his files, "Wiesenthal" recounts with warmth, wit and surprising humor, how, after cheating death at the hands of Hitler's dreaded S.S., Wiesenthal dedicates his life to tracking down and bringing to justice nearly 1,100 fugitive Nazi war criminals including Franz Stangl, the Treblinka death camp commandant; Karl Silberbauer, the S.S. officer who imprisoned Anne Frank; Franz Murer, "The Butcher of Wilna"; and the infamous "Architect of the Holocaust," Adolph Eichmann.
"I am thrilled to perform "Wiesenthal" at the Aventura Arts & Cultural Center in March," says actor and playwright Tom Dugan. "I look forward to shedding light on recently discovered details of Wiesenthal's important work."
"Wiesenthal" is directed by Jenny Sullivan, a highly respected director with work including the Off-Broadway production of The Baby Dance and the Los Angeles production of The Vagina Monologues and is the writer and director in the acclaimed autobiographical play J for J starring John Ritter.
Dugan, the son of a decorated WWII veteran, is available to provide commentary on the exceptional life of Wiesenthal (1908 - 2005) - the man known as "The Conscience of the Holocaust."
Performance times include: Wednesday through Friday at 8 p.m., Saturday at 2 p.m. and 8 p.m. and Sunday at 2 p.m. For tickets, contact (877) 311-7469 or buy online HERE.
Tom Dugan is a veteran actor and playwright who recently received the 2011 Los Angeles Drama Critics Circle Award for Best Solo Performance and was winner of three 2011 Los Angeles Ovation Award nominations for his work in "Wiesenthal." For more information, read his bio HERE or find him on Facebook.
More Hot Stories For You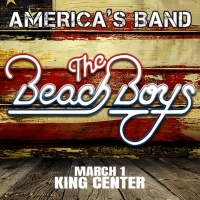 The Beach Boys Come to The King Center in March 2023

November 29, 2022

The King Center for the Performing Arts and AEG Presents have announced the return of The Beach Boys performing LIVE at the King Center on Wednesday, March 1st at 7:30 PM.  Tickets on sale this Friday!
---
Actors' Playhouse At The Miracle Theatre Announces Holiday Lineup

November 28, 2022

Actors' Playhouse at the Miracle Theater is ready to ring in the holidays with an incredible line up!
---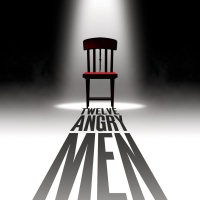 TWELVE ANGRY MEN Opens At Palm Beach Dramaworks On December 9

November 22, 2022

The strengths and flaws of the American jury system are laid bare – as are the prejudices and social attitudes of those standing in judgment – in Reginald Rose's classic Twelve Angry Men, which opens at Palm Beach Dramaworks on December 9 (8pm). Performances continue through December 24, with specially priced previews on December 7 and 8 (7:30pm). J. Barry Lewis directs.  
---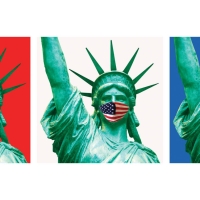 Art Basel Season Kicks Off With LADY LIBERTY: A BONNIE LAUTENBERG RETROSPECTIVE at the Jewish Museum of Florida-FIU 

November 22, 2022

The Jewish Museum of Florida-FIU kicks off Art Basel Season in Miami Beach with the premiere of the new exhibition Lady Liberty: A Bonnie Lautenberg Retrospective (November 16 through March 26).
---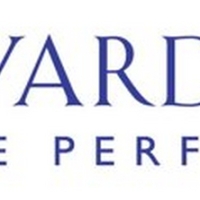 Slow Burn Theatre Cuts Loose With FOOTLOOSE THE MUSICAL

November 22, 2022

It's time to cut loose and kick off your Sunday shoes with Footloose The Musical as Slow Burn Theatre Company's 2022/2023 season presented by American National Bank continues in the Amaturo Theater at the Broward Center for the Performing Arts. Saturday December17- Sunday, Jan. 1.
---