Rockin' Jake Comes to Old Town Untapped in April
The performance is on Friday, April 7, 2023.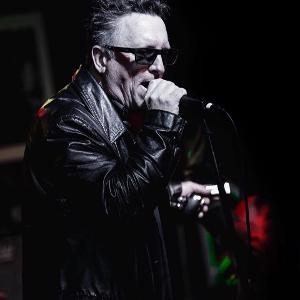 On Friday, April 7, 2023, Old Town Untapped presents one of the premier harmonica players in the country, Rockin' Jake, playing live and lively at one Pompano Beach's best outdoor concert spaces. Stop by Bailey Contemporary Arts Center (BaCa) to meet this month's featured artist in residence, stellar dancer/choreographer Shanna Woods, and attend the opening of a multi-artist exhibition curated and installed by ArtsUnited, one of the most renowned LGBTQ arts organizations in Florida.
Enjoy craft beer, delicious food, and explore the many vendors selling unique and artistic merchandise. Old Town Untapped takes place on the first Friday of the month from 6 - 10 pm and is free for all ages to attend. May will be the last month before summer hiatus. The popular street festival happens in the heart of Downtown Pompano, near Bailey Contemporary Arts Center (BaCA). Learn more at www.pompanobeacharts.org.
Rockin' Jake's original sound is a hybrid of second line, swamp funk, blues, and zydeco with influences from Paul Butterfield, Big Walter Horton, James Cotton, The Meters, WAR, J. Geils Band, Clifton Chenier, and the Fabulous Thunderbirds. Widely known as a touring juggernaut among his peers, his schedule of over 200 performances per year include clubs, concert venues, and festivals. He and his musicians play an eclectic mix, all done in their very own signature "rockin" style.
Shanna Woods is a dance artist, choreographer, and creator. She is the choreographer of the award-winning short film Brown Ballerina, and has performed nationally and internationally with Deeply Rooted Dance Theatre, Cleo Parker Robinson Dance Theatre, Jubilation Dance Ensemble, and Olujimi Dance Theatre. Woods' extensive dance studies and performances have included a wide variety, including ballet, tap, Afro-Haitian, salsa, the ring shout dances of the Congo, Senegal, and many other styles. During her residency at BaCA, she will complete a new dance work entitled UNaccepted, which explores her experiences of sifting through her past to become the mother she desires to be.
ArtsUnited is 24 years old, non-profit, all volunteer, and Florida's largest lesbian, gay, bisexual, transgender, queer, and allies (LGBTQ+) visual and performing arts organization. Exhibiting creators were asked to incorporate a shade or shades of blue into their normal artistic styles. Surveys rank blue as the favorite color of more people than any other color. Two and three-dimensional works include photography, painting, pencil, sculpture, metal works and mixed media.