MNM Theatre Company Announces Cast for AVENUE Q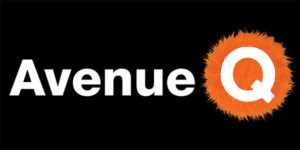 Marcie Gorman, Executive Producer & Artistic Director for MNM Theatre Company, today announced the cast of its first production in 2018, Avenue Q, which will run May 25-June 10 at the Kravis Center's Rinker Playhouse.
Winner of the Tony "Triple Crown" for Best Musical, Best Score and Best Book, Avenue Q is part flesh, part felt and packed with heart. Filled with gut-busting humor and a delightfully catchy score, not to mention puppets, this is a truly unique show that has quickly become a favorite for audiences everywhere. Although the show addresses humorous adult issues, it is similar to a beloved children's show; a place where puppets are friends, Monsters are good and life lessons are learned.
Bruce Linser is directing Avenue Q, after helming previous MNM hits Little Shop of Horrors, Company, The World Goes 'Round and Side by Side by Sondheim. Paul Reekie, who has served as Musical Director for all previous MNM shows, is returning in the same capacity for this production.
As with its previous productions, MNM spotlights Florida-based actors, both Equity and non-Equity, and performers of all ethnic and racial backgrounds, the cast of Avenue Q includes:
‡ Member of Actors Equity Association
* Has appeared in previous MNM shows
Tickets to MNM's upcoming production of Avenue Q are $55 each and are available for purchase online through the Kravis Center's official website at kravis.org; by phone at 561.832.7469; or at the Kravis Center box office, 701 Okeechobee Blvd. in West Palm Beach.
Now a not-for-profit 501(c)(3), MNM Theatre Company will present four shows in 2018: Avenue Q (May 25 to June 10): I Love You, You're Perfect, Now Change (July 27 to August 12); My Way: A Musical Tribute to Frank Sinatra (September 28 to October 14; and Grease (November 16 to December 2). For more information about MNM Theatre Company and upcoming auditions, please visit www.MNMTheatre.org.