BWW Feature: ON YOUR FEET! A chat with show insider Ryan Garson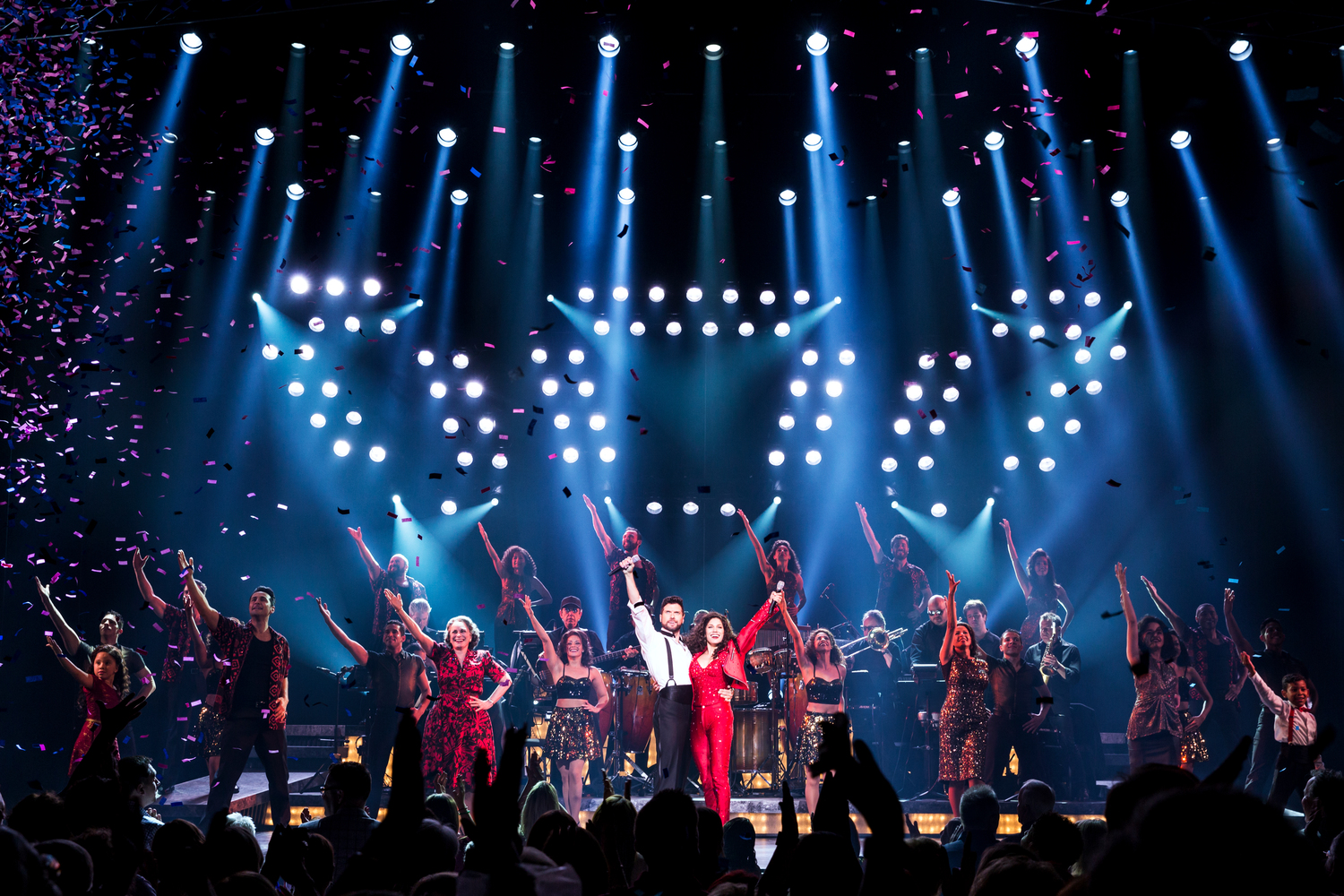 The Overture Center for the Arts welcomes ON YOUR FEET! to Madison for the Wisconsin Premiere of the hit Broadway musical May 15-20th. This crowd-pleasing musical with its Latin beat and joyful score is based on the life and music of the multi Grammy winning icons Gloria Estefan and her husband Emilio Estefan.
Proud Wisconsinite and La Crosse native, Ryan Garson, an Assistant Company Manager with the production, took time to chat about this beloved show, the role of a company manager, and his return to Wisconsin.
What can audiences expect when they see the show?
On Your Feet! tells the story of Gloria Estefan, how she came over from Cuba, grew up in Miami, and fell in love with Emilio. It's their journey from having nothing, to having the world, to almost losing it all, and then making a comeback. It is a story of triumph, the American dream, culture, family and love.
How did you become a company manager, and what does one do?
I began by studying opera in Chicago and later theatre producing management at Northwestern. Through internships and part time jobs, I found my way backstage through music directing, directing, and marketing to working as a company manager. I began as a company manager on KINKY BOOTS for a year and a half. (Kinky Boots played Madison two years ago.)
A company manager handles all the business of running the show. With sixty-six cast, crew, and other staff to take care of, a company manager handles the housing, travel, payroll, financial work, insurance and much more. Anything necessary to support an awesome musical that happens eight times a week, we do. For me it's the best of all worlds. It's what I love to do, as well as be a part of this family culture with the show is something special.
Every night I try to watch a little bit of the show to see what the cast, crew, and musicians are bringing and how well they connect to the audience. At the end of the day it's all for the purpose of what's happening on stage and moving these audiences with this love story, the music and the American story.
What are your favorite parts of the show?
The music and dancing! Half of our band members are Gloria's original Miami Sound Machine, so the music you hear and the sound that you get are as authentic as it could be. The choreography is also incredible and includes 13 cast members from the Broadway production. Choreographer Sergio Trujillo really found the culture and Latin feel that keeps the show exciting and energetic while still supporting the story telling.
How does it feel to come back to Wisconsin?
I'm thrilled to be back in Madison. In fact my first time at the Overture Center was with the Wisconsin All State Honors Choir in 2008. I look forward to introducing my touring friends to cheese curds and Wisconsin beer.
Gloria Estefan has sold over 100 million records and sold out stadiums around the world. From the heart of Havana to the streets of Miami came a cultural phenomenon unlike anything the music industry had ever seen. ON YOUR FEET! follows the Estefans' journey to superstardom, set to their chart-topping, smash hits, including "Rhythm Is Gonna Get You," "Conga," "1-2-3," "Get On Your Feet," "Mi Tierra," Don't Want To Lose You Now," and "Reach," in addition to an original song written by Gloria and her daughter Emily Estefan.
ON YOUR FEET! is directed by two-time Tony Award® winner Jerry Mitchell (Kinky Boots, Hairspray) and choreographed by Tony Award nominee & Olivier Award winner Sergio Trujillo (Jersey Boys, Memphis), with an original book by Academy Award winner Alexander Dinelaris (Birdman, The Bodyguard Musical).
Tickets are available at the Overture Center box office (201 State Street), by visiting overture.org, or by calling 608.258.4141. Group orders of ten or more may be placed by calling 608.258.4159.