Boleros de Noche at Los Angeles Philharmonic
Dates

9/17/2020

Theatre


111 S Grand Ave
Los Angeles, 90012


Tickets Info

Free




In 2019, Boleros de Noche's annual celebration of boleros brought together the internationally renowned Los Panchos – who formed in New York City in 1944 and have since become the quintessential Latin trio romántico – with the young Trio Ellas, who meld traditional mariachi roots music with the sounds of everyday L.A. See highlights from a night of bolero standards by these two sensational groups.

L.A.'s incredible cultural diversity has made The Ford's stage a window into the city, and throughout the next few weeks, we're sharing some of our favorite views with From The Ford. Mark your calendar, call your friends, and log on for amazing music, brilliant staging, and some of the finest artists from across L.A., with performance clips from some of our favorite collaborators.

News About Boleros de Noche at Los Angeles Philharmonic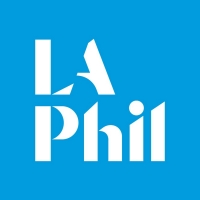 The Los Angeles Philharmonic Launches The Ford Online Virtual Season
August 24, 2020
Director of The Ford Cynthia Fuentes today announced the launch of a new season of digital programs celebrating the diverse community of artists served by The Ford. The online programs were created in response to the venue's closure due to COVID-19 and will be posted on a variety of platforms.