Ty Taylor Will Perform Classic and Nouveau Standards at The Wallis This Month
The performance will take place on Saturday, August 28, 2021, 8 pm, on the outdoor stage at the Wallis Annenberg Center for the Performing Arts.
Acclaimed recording artist Ty Taylor, described by Rolling Stone as "a modern-day James Brown" for his in-the-pocket sound, caps Summer @ The Wallis with a sophisticated and swinging evening of classic and nouveau standards on Saturday, August 28, 2021, 8 pm, on the outdoor stage at the Wallis Annenberg Center for the Performing Arts.
With commanding artistry, Taylor is known for his satiny jazz stylings with rhythm and blues roots, reflecting a time when lush was live and romance was king. He has been featured in such Broadway shows as Joseph and the Amazing Technicolor Dreamcoat, Pippin, Songs for a New World, Grease and We Will Rock You. He is also the lead singer of the Blue Note recording group Vintage Trouble, which has opened for The Rolling Stones, The Who on the Quadrophenia Tour, Lenny Kravitz, Mavis Staples, KISS and Bon Jovi. Additionally, he has toured with Tina Turner, Eric Clapton, Celine Dion, Macy Grey, Joss Stone and Fiona Apple, among others, and was also in the Top 10 hit band Dakota Moon on Elektra Records. He is the voice of Lester Grimes on the HBO series "Vinyl" (created by Martin Scorsese and Mick Jagger) and previously appeared at The Wallis in For The Record's hit show Love Actually Live.
"It's a great pleasure to welcome Ty Taylor, with his band, back to The Wallis," says The Wallis' Artistic Director Paul Crewes. "This presentation of Ty's stunning and original jazz standards, performed under the stars in our outdoor space, will truly be a transformative musical experience.
For safety updates and protocols, please visit https://thewallis.org/safety
Tickets to Ty Taylor: A Summer Evening of Classic and Nouveau Standards are $50 and are on sale now. The Wallis Annenberg Center for the Performing Arts is located at 9390 N. Santa Monica Blvd, Beverly Hills. To purchase tickets and for more information, please visit www.thewallis.org/Taylor or call 310-746-4000 (Tue. - Fri. 9:30 am - 2:30 pm).
More Hot Stories For You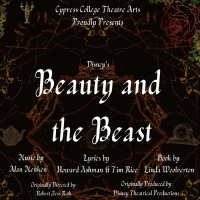 Cypress College to Present DISNEY'S BEAUTY AND THE BEAST Next Year

December 3, 2022

This production runs March 10, 11, 12, 17, 18, 19 in the Campus Theatre at Cypress College. The show is directed by Ryan Holihan and choreographed by Sonya Randall with musical direction by Bradley Hampton.
---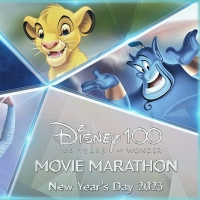 The El Capitan Celebrates Disney 100 Years With A DISNEY 100 MOVIE MARATHON

December 2, 2022

Tickets are on sale now to see the Disney 100 Movie Marathon at The El Capitan Theatre in Hollywood on January 1, 2023.
---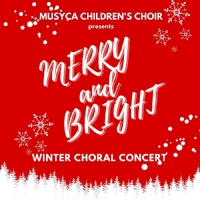 MUSYCA Children's Choir To Present Holiday Concert MERRY AND BRIGHT

December 2, 2022

Join MUSYCA Children's Choir on Sunday, December 18 for our Winter Choral Concert, Merry and Bright!
---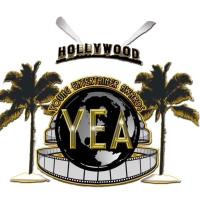 Young Entertainer Awards To Take Place In-Person For the First Time Since 2019

December 2, 2022

The 7th annual Young Entertainer Awards will take place on Sunday, December 11, at the Sheraton Universal Hotel in Studio City. It will be the first time the event has been held in person since 2019, before COVID forced most public gatherings to be canceled in Los Angeles.
---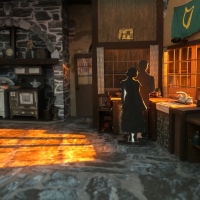 Conrad Prebys Theatre at Dea Hurston New Village Arts Presents THE FERRYMAN Next Month

December 2, 2022

New Village Arts (NVA), North County's cultural hub, will present playwright Jez Butterworth's masterful international Tony Award winning  Best Play (2019) "The Ferryman" January 27-March 5, 2023 – in the first United States production after Broadway – and the first in the newly renovated and renamed Conrad Prebys Theatre at the Dea Hurston New Village Arts Center.
---